---
"Junior" - tntmclmm - 09-22-2012 10:18 AM

I know there's alot of Griffey collectors out there so I wanted to start a thread that we can show off some of our nicer stuff. I only collect him as a Mariner which does save me alot of money but I just don't think he looks right as a Red or White Sox. Having said that I do admit that the cooler patch cards came out with him as a Red. I'll start it off.

This was signed by him in 1987 when he played a series in Boise while with the Bellingham Mariners. My brother and me were the only one's there and he was only 17.



The minor league cards



Tiffany and glossy Rookies



The iconic card



Refractors

---
One of my favorite sets



Autos



2012's

---
RE: "Junior" - stera8 - 09-22-2012 10:30 AM

The ball is definitely the best! And i know exactly what you mean with him being a Mariner... just weird seeing him in red. I love the cameos he made in movies haha


---
RE: "Junior" - joe callahan13 - 09-22-2012 10:44 AM

Haha, wow his signature certainly got more extravagant since he was 17! Nice stuff


---
RE: "Junior" - tntmclmm - 09-22-2012 11:12 AM

His signature at 17 looks alot more like his dad's.


---
RE: "Junior" - gotopes - 09-22-2012 12:18 PM

Wow! Thanks for posting this stuff! I really like those minor league and RCs. That Tribute auto is a beauty. And I agree, it just doesn't feel right to see him in anything other than a Mariners uniform.


---
RE: "Junior" - elberson - 09-22-2012 06:02 PM

Very nice grif's


---
RE: "Junior" - nickpga2be - 09-22-2012 06:20 PM

Very Nice! Love that tribute auto! Thanks for sharing


---
RE: "Junior" - tntmclmm - 09-22-2012 07:18 PM

I was hoping to get some of the other Griffey collectors to pitch in on this thread. I know there is at least 2 on this form that have to have some really cool stuff.


---
RE: "Junior" - akbobcat - 09-22-2012 09:21 PM

I have one or two nice cards.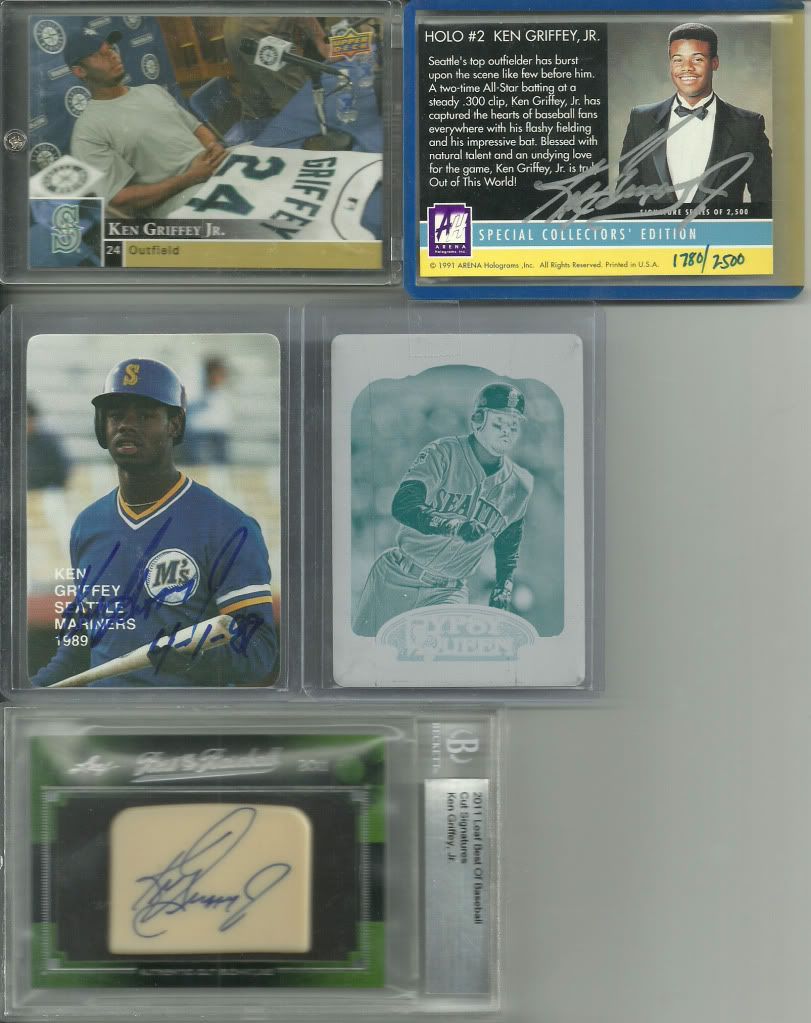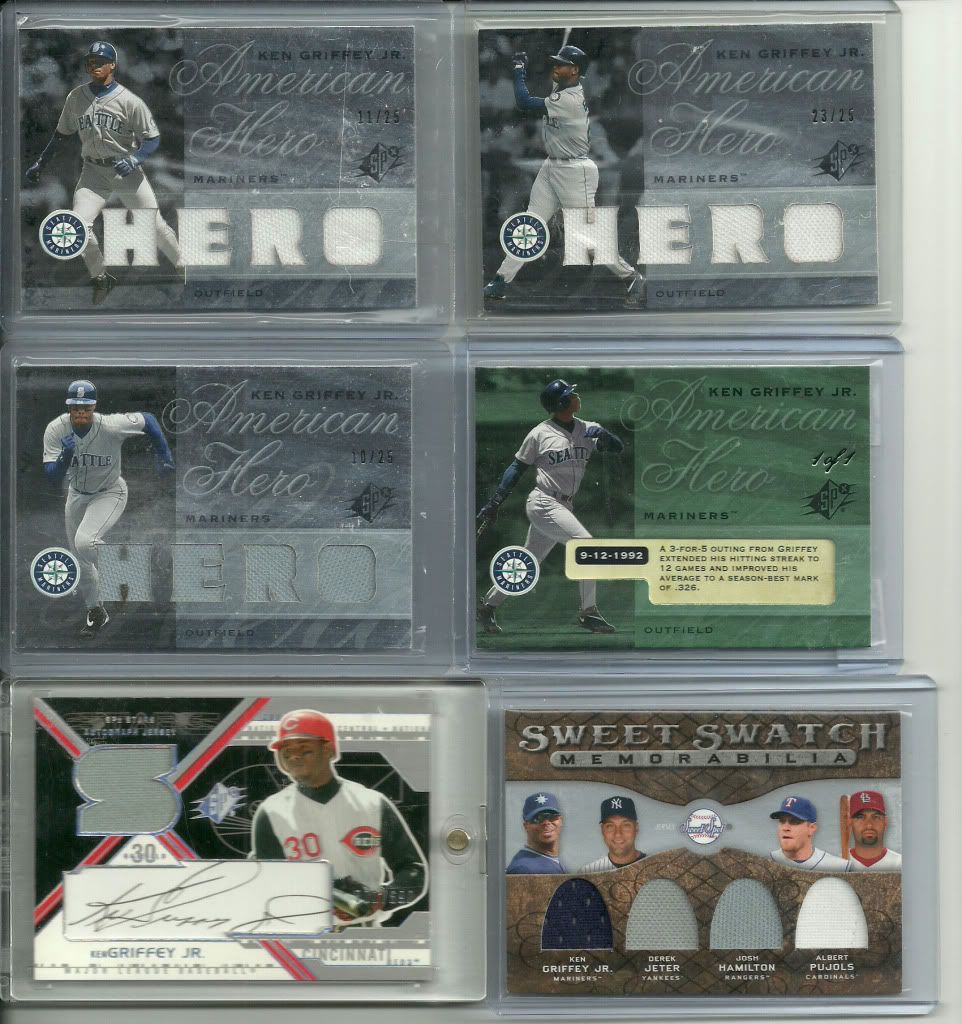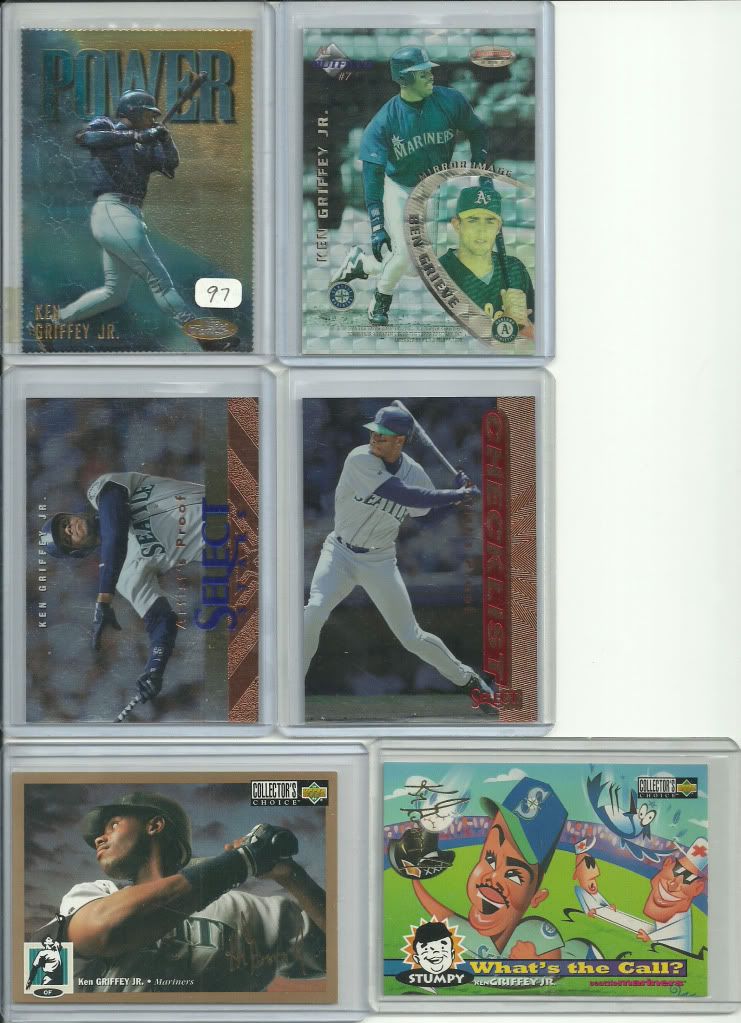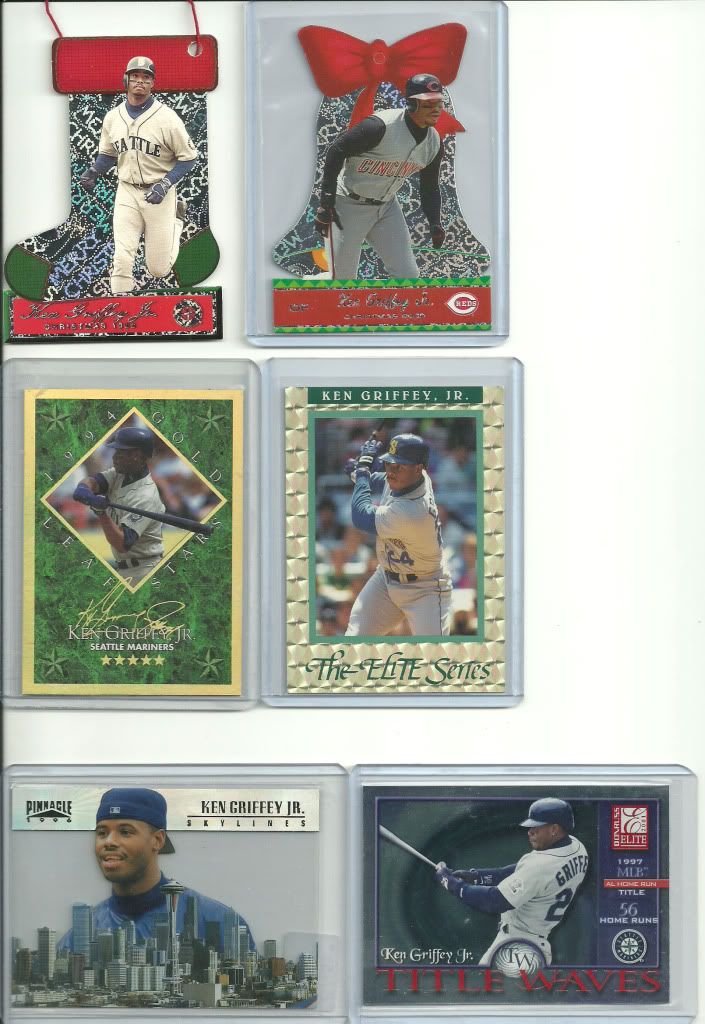 ---
RE: "Junior" - tntmclmm - 09-23-2012 06:57 AM

Thanks Bobcat, I've got to track down at least one of those by the letter patches. Looks like you only need one also. I know Griffey has a few fans out there so come on guys lets get this thing going.


---