---
How I package BGS orders. - kr0n420 - 09-09-2012 12:02 AM

So every now and then threads are popping up with people new to grading asking about ways to package their cards, or asking if this and that are ok.

For all the new submitters, here's step by step how I go about packing up my cards on their way to BGS. Some may call it overkill, I call it safety.



Each card goes in a penny sleeve, which is then put in a card saver. Some people prefer to slice a corner of the card saver to make it easier getting them in and out, I personally don't do this.



After that, I make a stack of 3-6 of these cards, depending on thickness and put them into a graded card sleeve and tape it closed. I just re-use the ones I get from previous BGS orders. It's not the end of the world if it's your very first time and you don't have those sleeves, they are probably the least important part of this process. I just like them as yet another level of safety.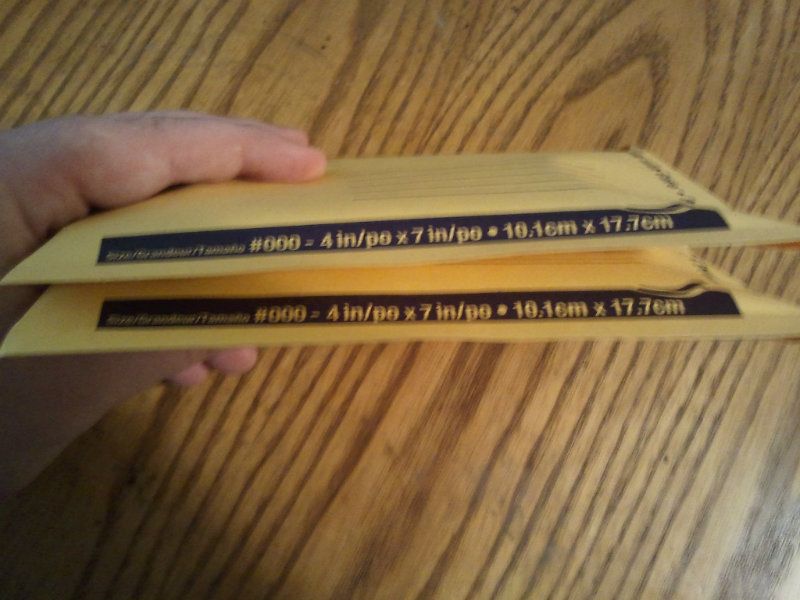 After they're nicely packed in the graded sleeves, I put them in a standard 4x7 bubble mailer, the same that I use for trading cards in top loaders. These envelopes are why the graded card sleeves aren't vital, there won't be much room for a stack of card savers to move inside of a 4x7 envelope.



I put the envelopes inside of a Small Flat Rate box, half wrapped with a bit of "packing paper", just as an easy way to take up some space, less movement in one direction for the envelopes. Once you get orders going, you can always hang on to the box that BGS returns your cards in. If you're sending bigger orders though, a flat rate box will be cheaper. ($5.15 w/ Delivery Confirmation via Stamps.com postage, $7.15 w/ Signature Confirmation).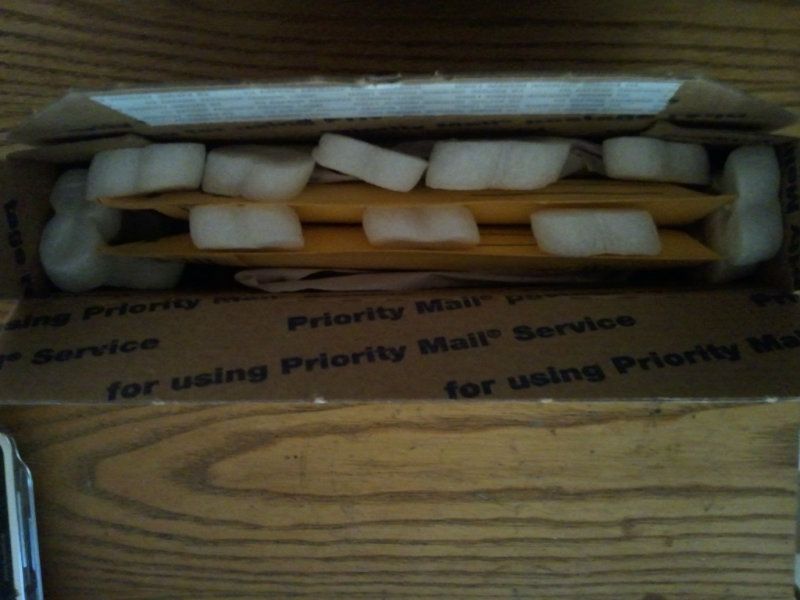 I fill the majority of the rest of the space with packing peanuts. I bought a bag from a FedEx store. $5 for a bag that I estimate will probably last about two and a half years.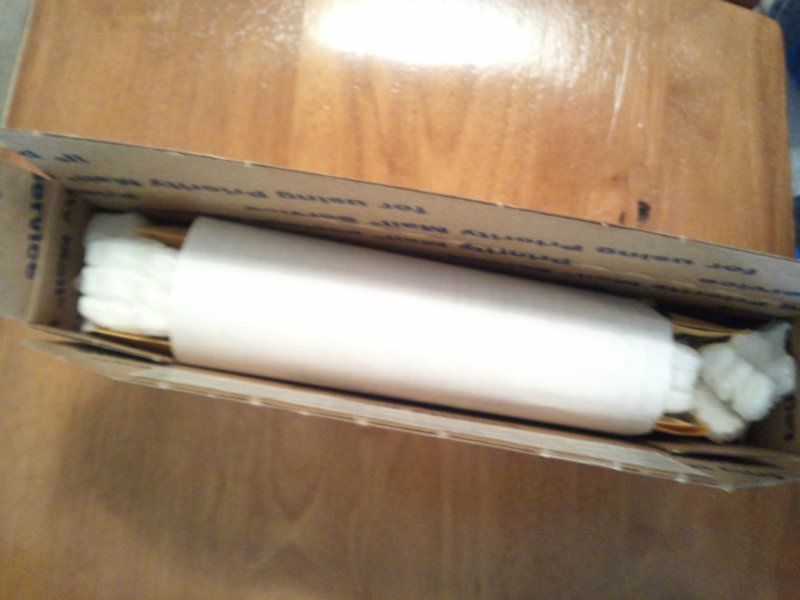 The rest of the space is filled by the printed invoice/submission order. I wrap it halfway around the envelopes, basically opposite of how I wrapped the packing paper.

From there you just seal it up and slap your shipping label on it.
Beckett Grading Services
4635 McEwen Road
Dallas, TX
75244-5308

Put it in a mailbox and you're all set, hope this helps people getting their first orders out.

Cheers,
Adam


---
RE: How I package BGS orders. - y2hood - 09-09-2012 11:31 AM

Good thread. I've been wanting to do a youtube video for this but ever since my office took my Windows issued laptop from me and I was forced to buy a Macintosh, I've still not figured out Final Cut the way I'd figured out my old windows based program.


---
RE: How I package BGS orders. - daddys lil all star - 09-09-2012 09:01 PM

I do the same but use cardboard instead of padded envelopes. Then I also take the flat rate box and put in a flat rate envelope for extra protection and it's cheaper, just my two cents
---
RE: How I package BGS orders. - stera8 - 09-10-2012 09:02 AM

Awesome!

Can we sticky this?


---
RE: How I package BGS orders. - kr0n420 - 09-10-2012 11:09 PM

Thanks for the feedback guys.
Just wanna throw it out there, I got the results back from this order a few hours ago, one of those Platinum Purple Harpers in the first pic is a 10, hurray for me!
---
RE: How I package BGS orders. - stera8 - 09-11-2012 07:19 AM

wow on a platinum... thats tough

good job


---
RE: How I package BGS orders. - spikiespudd - 09-17-2012 09:55 PM

I was just gonna ask about this because I am sending off my first order. Does the top loader matter? I see you used the more flimsy ones compared to the more regular ones used for storage. Also if the more flimsy ones are the ones that need to be used what is preferred for thicker cards? Thanks for any and all help.


---