---
2012 Olympic Box Break - vegasjames - 05-16-2012 01:27 PM

My wife broke her first hobby box ever. She wanted to get the gymnast's out of the new Olympic set. She broke 1 hobby box and 2 blasters (1 blaster had 3 hits!!!). From now on maybe I will let her pick the boxes lol.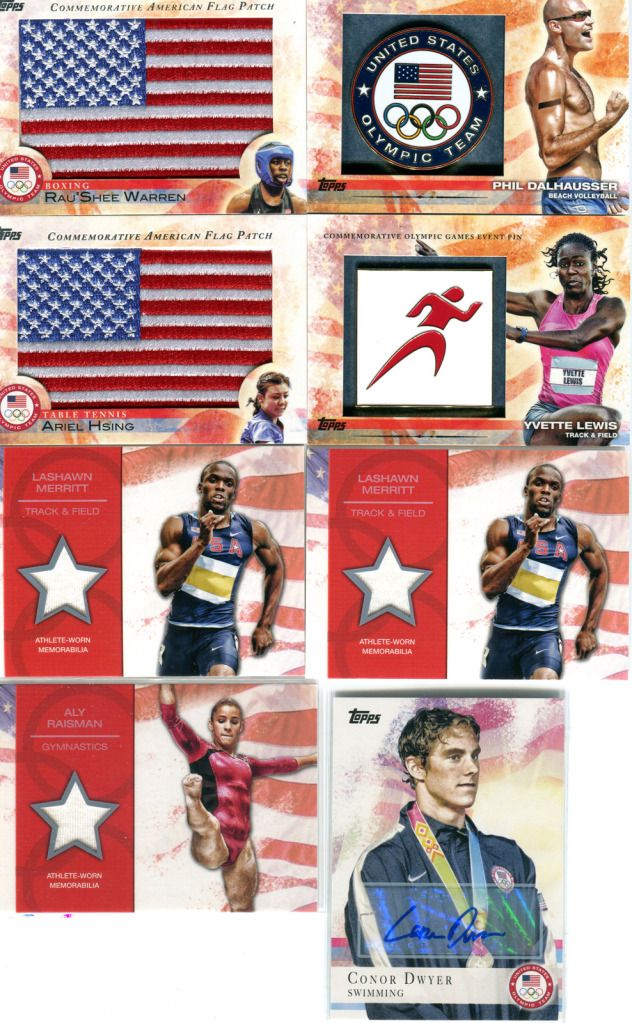 She was REALLY happy to pull this one.



Willing to sell any other than the gymnasts. Or if you have any other gymnasts cards I could trade for or buy.


---
RE: 2012 Olympic Box Break - hellsbells - 05-16-2012 06:19 PM

Those pins are awesome - only have the base, Gold, Silver and Bronze parallels of Gymnasts - check me if she needs any of them.

Thanks,

Ken


---
RE: 2012 Olympic Box Break - alstott9adams - 10-07-2012 07:18 PM

nice hits


---