---
2012 U. S. OLYMPIC TEAM - chuckfe248 - 05-11-2012 07:49 PM

ANY ONE OPEN ANY 2012 U. S. OLYMPIC PACKS ? I JUST OPENED 5 PACKS TO SEE WHAT THAY LOOKED LIKE AND PULLED A MICHAEL PHELPS AUTOGRAPH AND A OLYMPIC COMMEMORATIVE PIN, NOT TO BAD.
WOULD LIKE IF ANY ONE OPENED SOME AND WHAT THAY GOT ?


---
RE: 2012 U. S. OLYMPIC TEAM - hellsbells - 05-12-2012 12:12 AM

You obviously did real good for just a few packs.

I opened a few blasters and completed 1 regular set, lots of parallels

Also got a US Flag Comm patch card, Olympic Comm patch card and Misty Jenkins Relic card.

I'd be interested in the pin card if you want to trade - also have enough to almost build a second set (maybe 3 cards short )

Ken


---
RE: 2012 U. S. OLYMPIC TEAM - bbills1999 - 05-15-2012 07:55 AM

Picked up 2 Blaster these were my best cards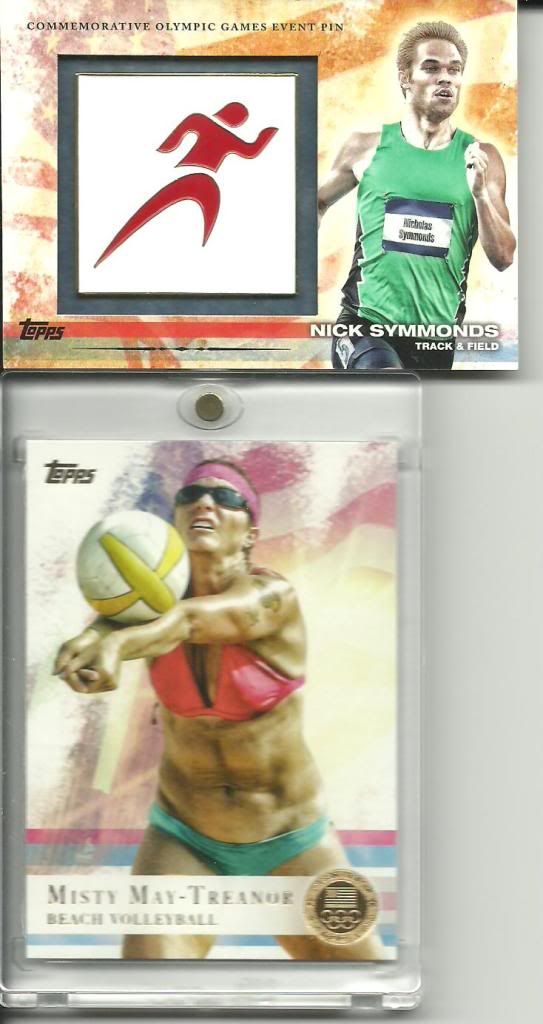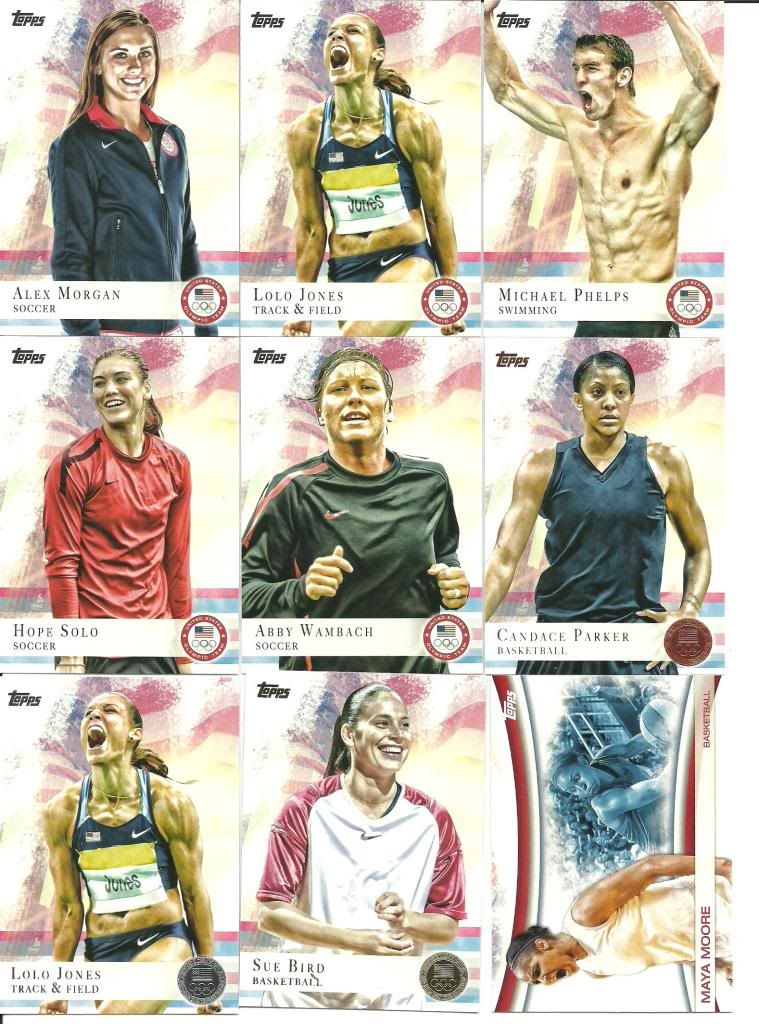 I do want to put the Complete set together (including gold silver and Bronze) So if you guys want to trade PM since i dont come on this board often.


---