03-05-2017, 09:28 AM
1957 Set - Complete!!!
I did it! This week I received the final 60 cards I needed to complete this set. This is now my oldest complete set beating out my 1958 set by one year. I've had the Mantle, Aaron, Williams and many other big cards for a couple decades but was still missing some big ones. This set is beautiful and one of my all-time favorites. Here are some highlights from this week's acquisition.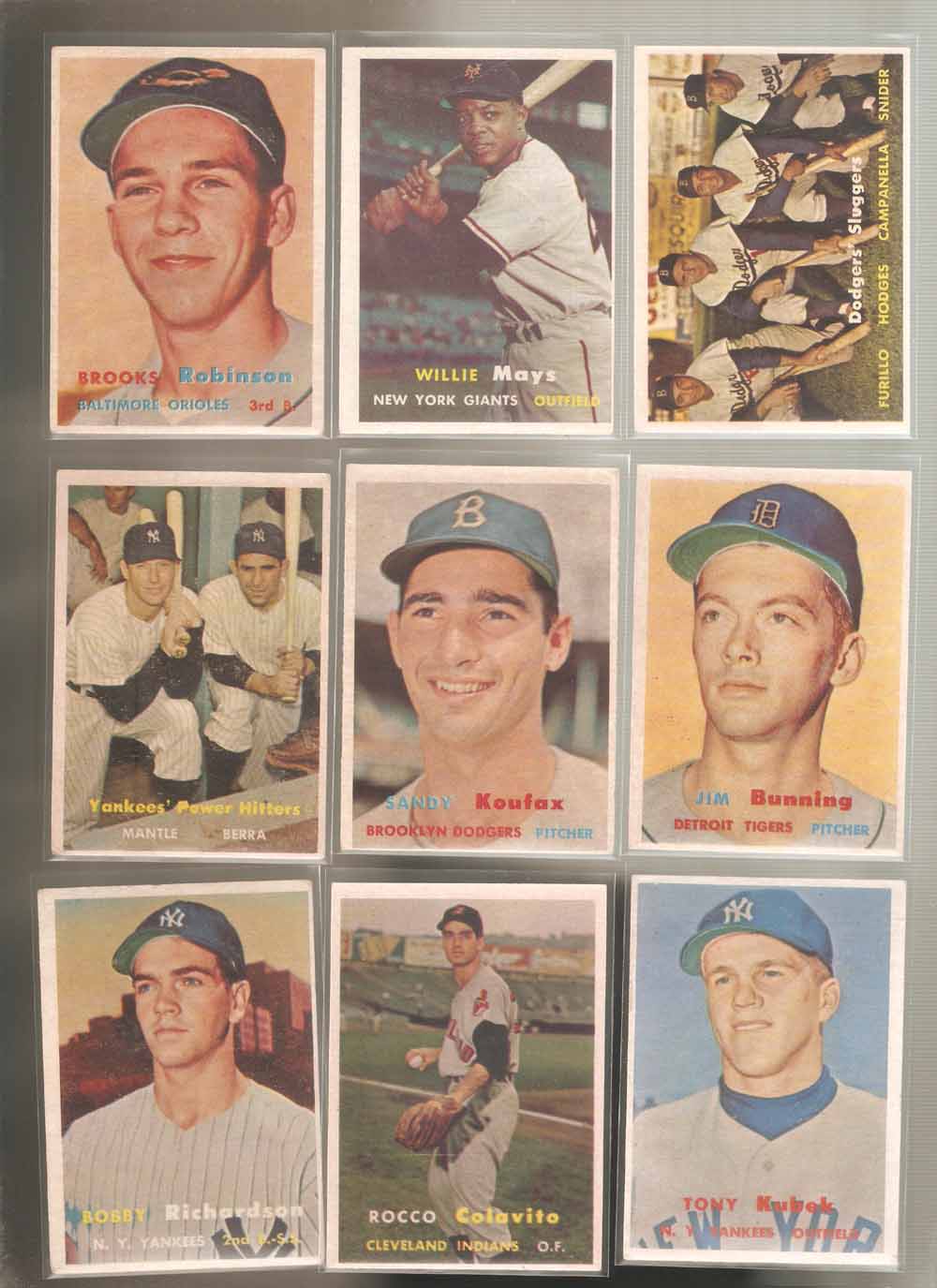 My card collecting goals for 2017 was to complete this set and to acquire at least three more HOF autographs. When Bagwell and IRod were elected to the HOF, I moved my autos of those two over to my HOF Auto collection. Now I just need to add one more.
I collect Hall of Fame baseball player cards and cards of current and retired superstars.





My Huge Wantlist: http://www.zeprock.com/WantList.html