05-12-2013, 11:20 AM
2013 Gypsy Queen Box Break + 2012 SP Signature Pack, w/ scans - auto's, GU, minis -FT
Hello All! I hope everyone is having a wonderful weekend!
Recently I opened a hobby box of 2013 Topps Gypsy Queen and a pack of 2012 SP Signature Edition baseball.
The cards are uploaded in my ORG and ready for trade! I have included scans below...send me your offers! Thanks!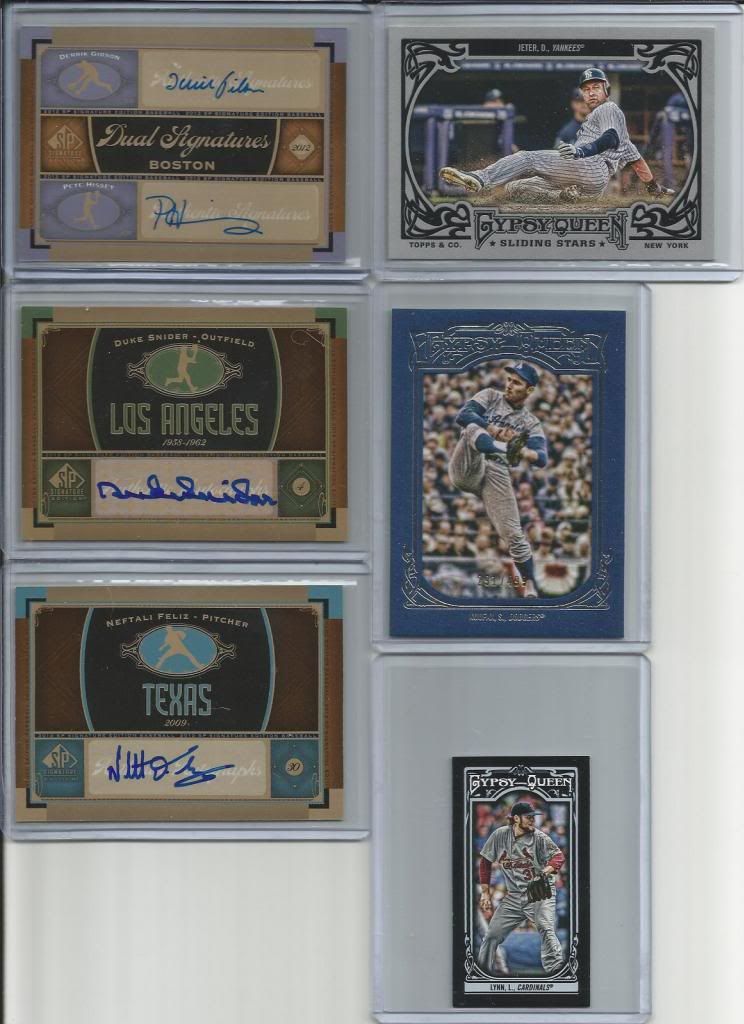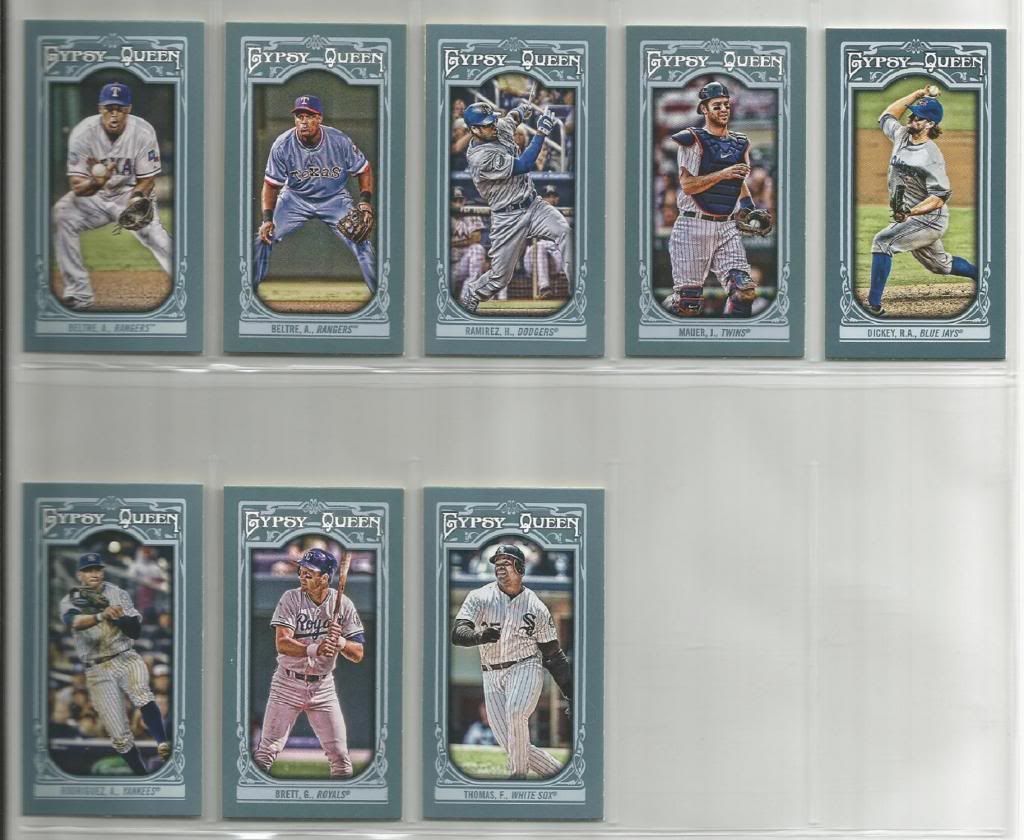 Imagination is more important than knowledge...