01-14-2013, 08:32 PM
MJ card show pickups w/ scans
Picked up this lot for a bit under half bv. Several are in really good shape and I may send them in for grading.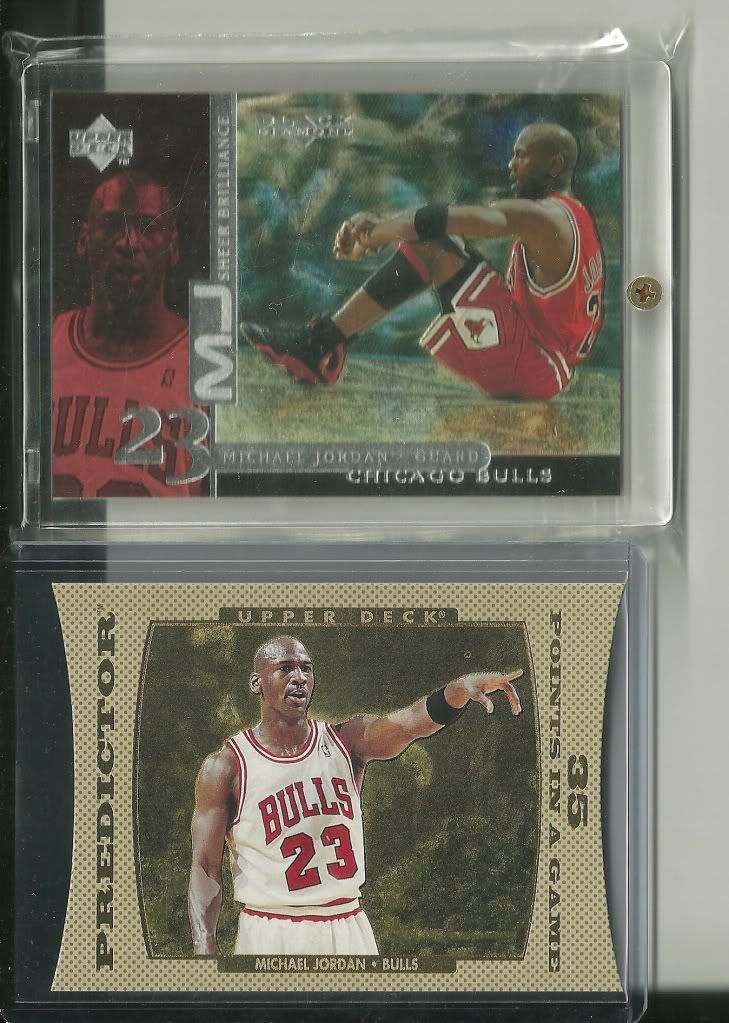 The sheer brilliance is /230. Great looking card I may try to pick up some more of them!
I have all 3 of the MJ3 cards now, the first one is BGS 9. I think these two would both get that, but they look really sharp in the magnetic holders so I may sell the graded one and pick up a raw one to keep them the same. Opinions on that? And thanks for looking as always
I collect Michael Jordan, Mitch Richmond, and Ohio State players (football and basketball) in OSU gear. I strongly prefer 90's-era cards and use newer cards primarily for trade bait!