02-16-2012, 08:49 PM (This post was last modified: 02-26-2012, 10:45 AM by xarzy.)
My Dream Team Auto Set Progress.
Hey peeps.
I was caught up with these when the Lin craze started up so I missed out on that bandwagon (couldve bought a few nice lots to flip) but had money tied up on these so I let it go. It was a spur of the moment thing and I found these in a 2 week period all over the net.
I still need the Chuck Daly, Magic Johnson, John Stockton, Scottie Pippen and Michael Jordan from this set. Clyde Drexler and Christian Laettner weren't in this particular set.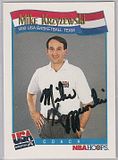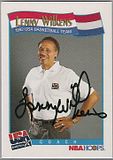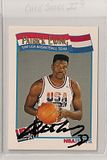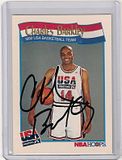 If you know about the whereabouts of any of the ones Im missing please let me know. BTW I plan on getting them all Authenticated down the line, probably at the Hofstra show in March or April. And I plan on picking up another Ewing (the /1992) to match the Bird /1992.