09-10-2011, 11:00 AM
New to the Boards....Looking to Trade! (Nice cards...Scan Heavy)
Hello all,
I am new here and would like to add to my collection, so let's make some trades!
Looking for Tavares and Stamkos YGs first and foremost (graded cards preferably traded for other graded cards but will be open to non-graded). Also looking for some nice Yzerman and Ovechkin, but again, open to nice cards in general.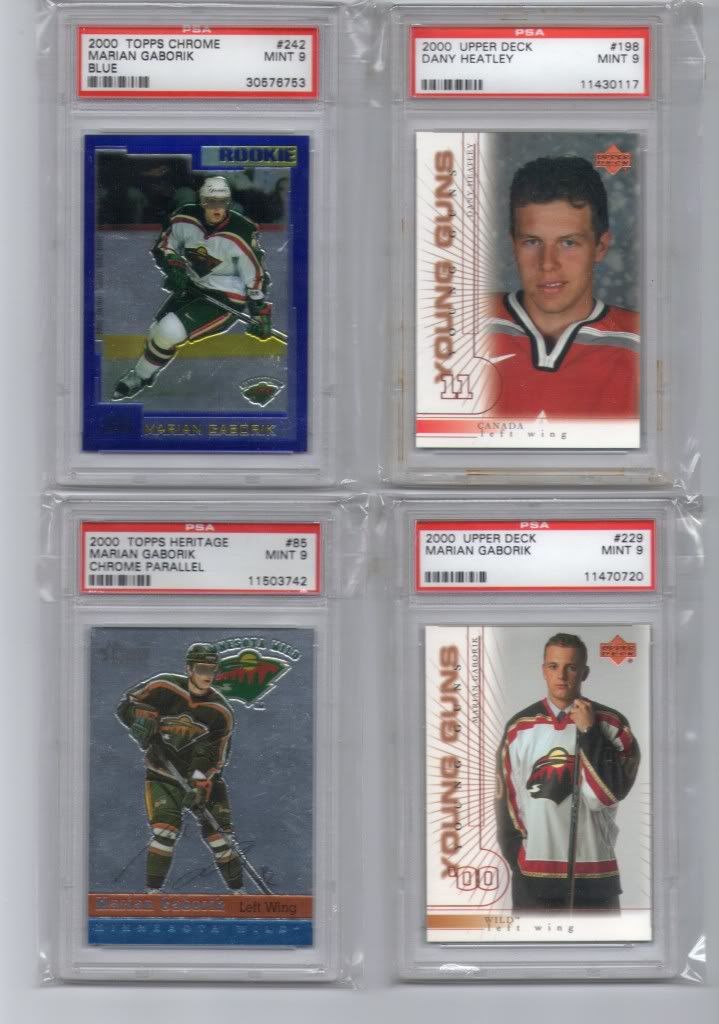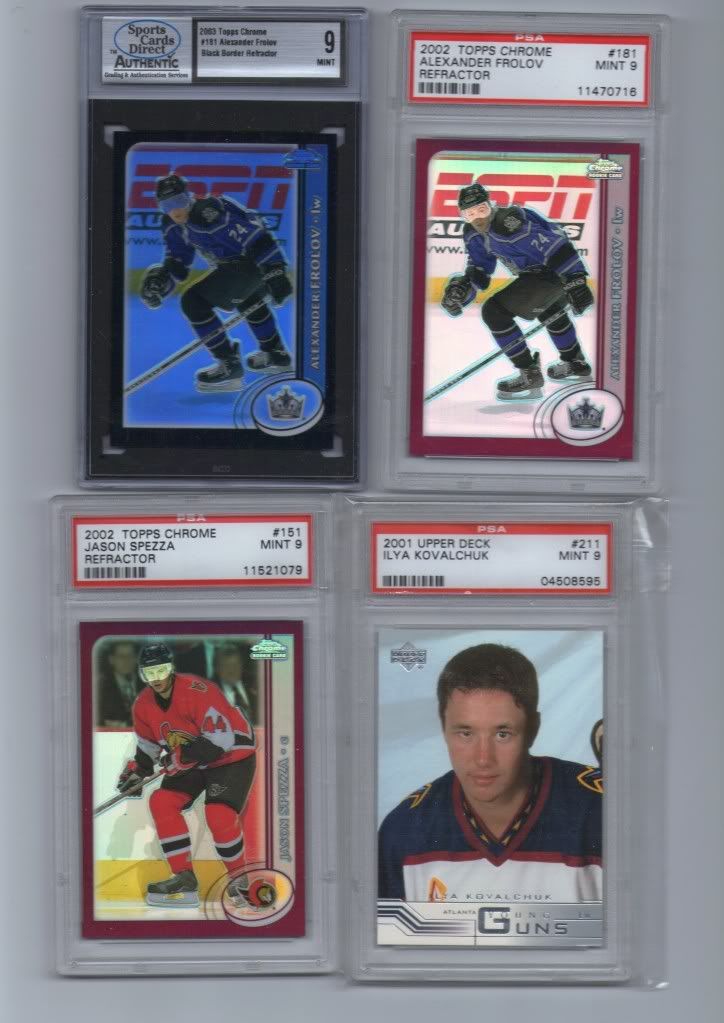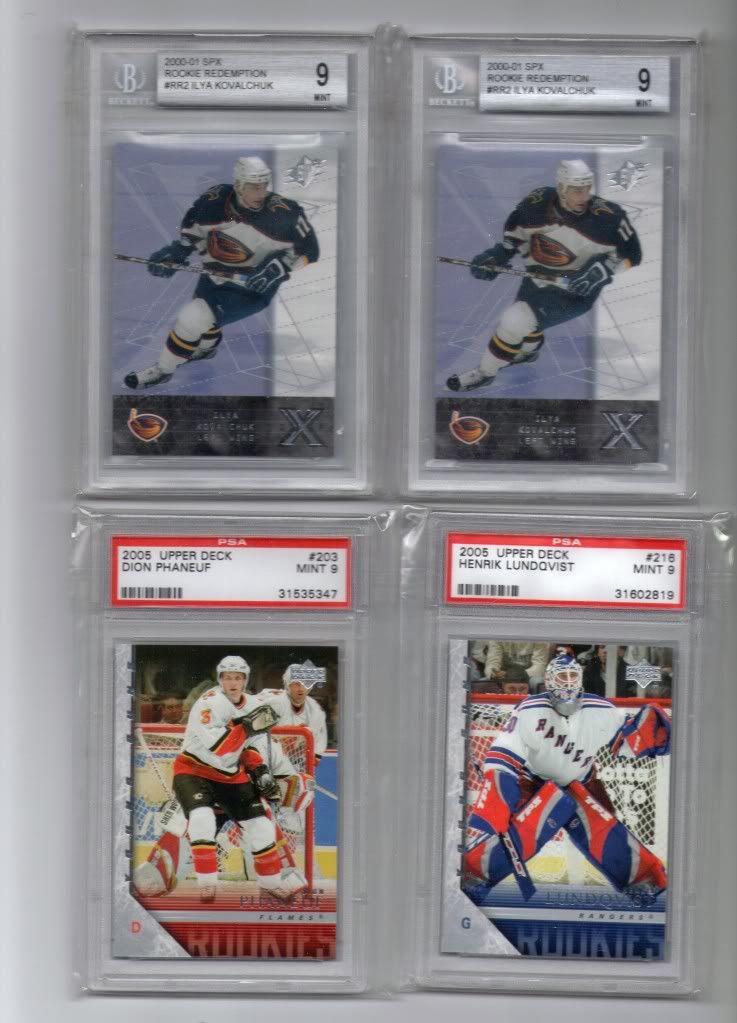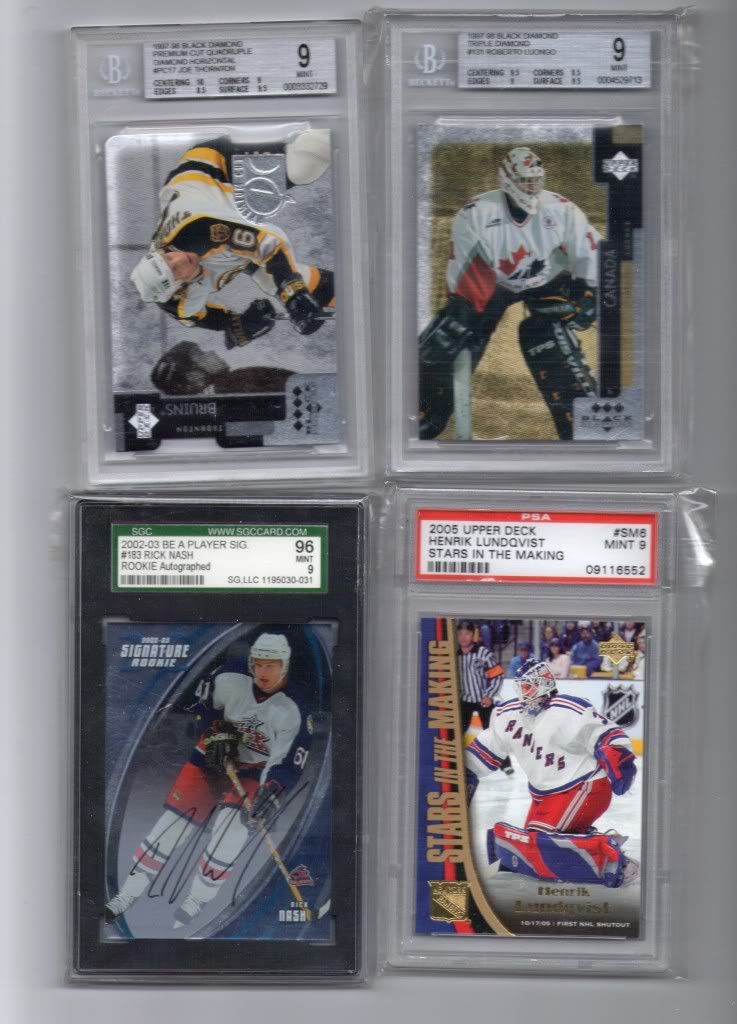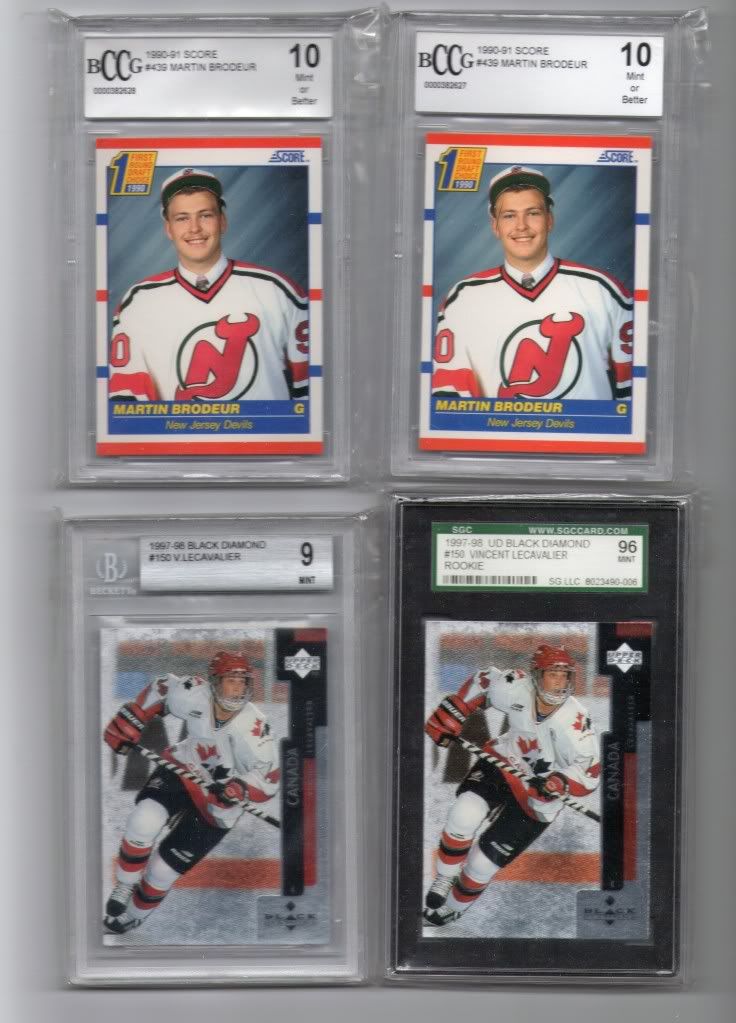 Lots more in my photobucket! Take a look!
http://s1107.photobucket.com/home/yzermanfanatic/index
I also have football (Rodgers BGS 9.5, Vick PSA 9, Manning BGS 9.5, etc.) and baseball (Teixeira BCCG 10, ARod PSA 9, etc.) cards in my photobucket, so let me know if either of those interest you....