08-22-2011, 10:13 PM
Todays Mail and Eskimo'd.....rrrrrr Gonzo"d man I need a Priest
Got some more mail today big shoutout to that Dad MrGonzo. After Wifey finished chipping the ice from a nice fat package she told me it was from Gonzo. Also got in a nice trade from Brother Rogue. here they are Gonzo first.
A couple of beauties that im guessing from Wifeys reaction are going in her collection instead of mine
One that weather it was meant to be or not seems to be my son Jordan's newbie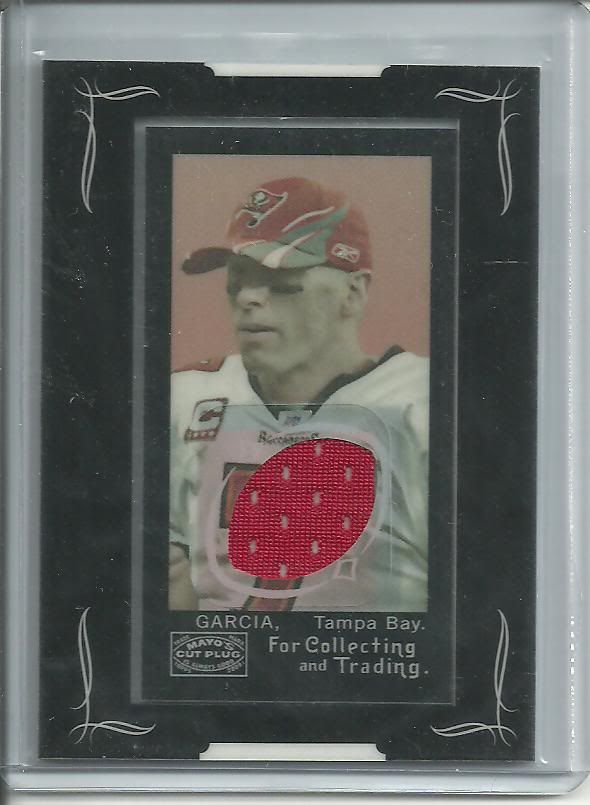 And now for the ones I am allowed to keep from the package lol
A Little Will Franklin /99
Trent Green
Tony Gonzalez
And man did Gonzo hook me up with the Chiefs Autos gets my new project off on one heck of a good start Thank You Sir
DaJuan Morgan
Mike Cox
Tyler Thigpen
Glenn Dorsey
And Oh Yeah D BO
Thanks So Much Gonzo you really hooked up my Chiefs Auto Project
Now for a trade with Rogue
A few Chiefs he tossed in
A bit o' bait
And this little guy I pulled a few months ago traded to Rogue and decided to get it back
And lastly a few I picked up
For my set
And I found a Priest
8/25
3/25
.
.
.
.
.
.
.
.
And can it get any better 1/1
Thanks Again to Gonzo and Rogue really cant say it enough, these are the kind of people that make Beckett such a great place

Tyson Jackson
Total Cards - 469/638 - 74 %
Autos - 164/249 - 66 %
Mems - 221/280 - 79 %
RC - 38/38 - 100 %
1/1s - 21
Total Tyson Jackson Cards Including Dupes 641