I would have to say this is becoming one of my favorite products. This is the second box if opened and im liking it better and better. Here are the hits. Acie Law Rookie GU 9/29, Antawn Jamison Dual GU 3/9, Amare GU 27/29, Marbury GU 70/79, Crittenton Rookie Triple GU 2/9, Jeff Green Rookie GU 64/199, D.J. Strawberry Rookie GU 18/69, Fazekas Rookie GU 16/29.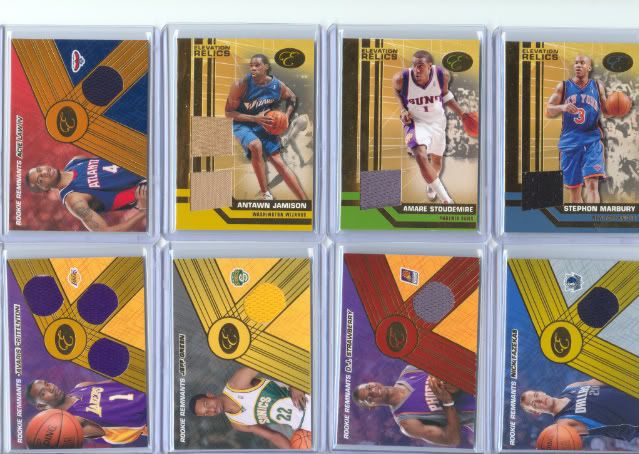 Juan Carlos Navarro Rookie 19/99, Dominic Mcguire Rookie 82/99, BIG HIT Greg Oden Rookie 1/1, Yi Jianlian Rookie GU Auto 18/19, (Oden and Jianlian were together in the final pack along with Lebron, Mcgrady, and Gasol base, would have loved to pick that pack up in a shop LOL), Two Stuckey Rookie Autos 2/29 and 236/299.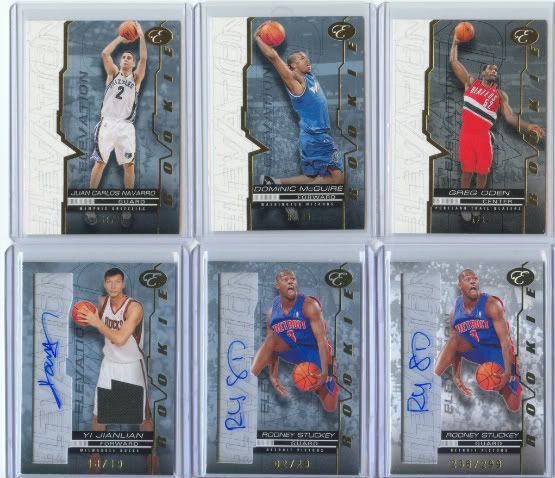 Last but not least, even though i hate Marbury, Sick Dual Patch 2/5, first patch looks like part of a letter or number.