Just bought my 1st house and need to grow up and pay serious bills over collecting LOL. I think these are pretty fair prices. I also always throw in freebies of guys you collect if I have any!
ADD $ 2.50 shipping for up to 5 items & $3.00 for 6 items or more
ALL WILL BE PAYPAL SHIPPED (please keep orders over $5 before adding shipping)
PM ME IS BEST!
SEE MY SOLID FEEDBACK OF ALMOST 700
Cain/ Perez Dual 2012 Bloodlines Auto #15/25!! - $12
Lawler 1st Auto- $17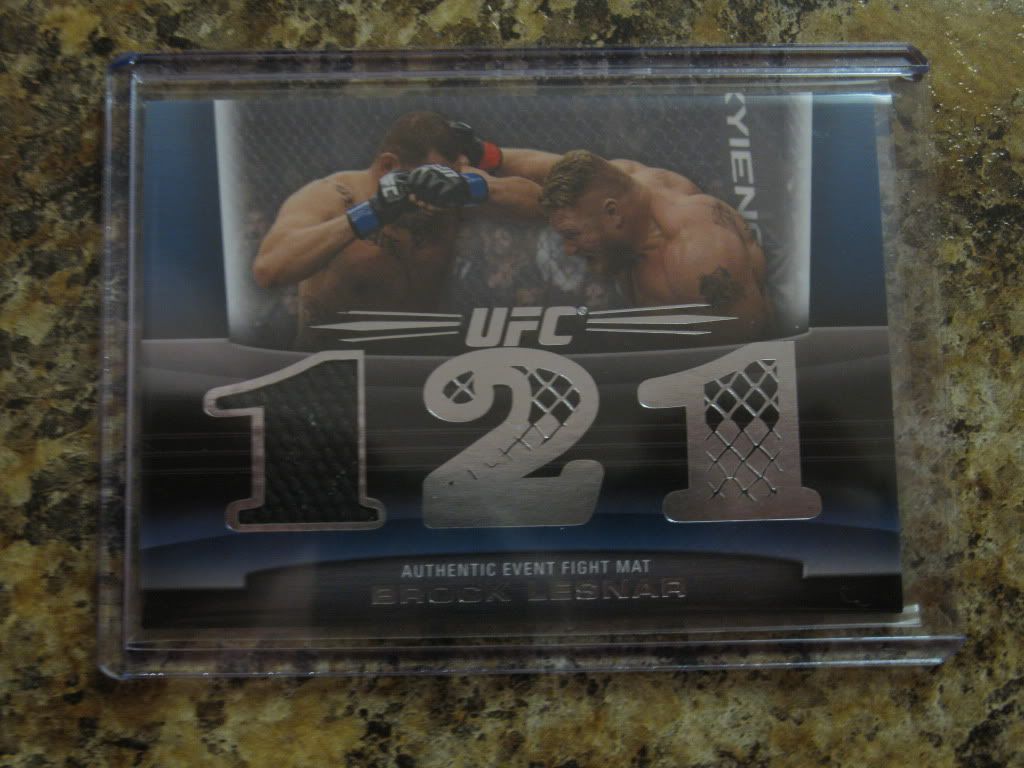 Lesnar Title Shot Mat - $8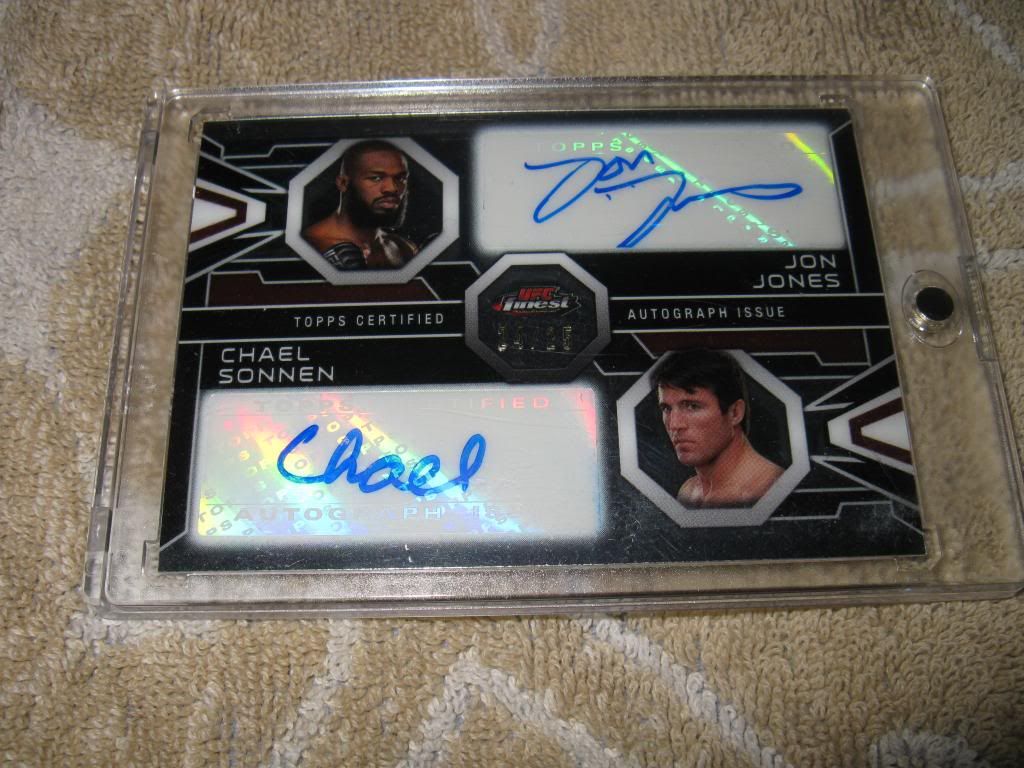 Jones/ Chael Dual Auto RARE #24/25 - $25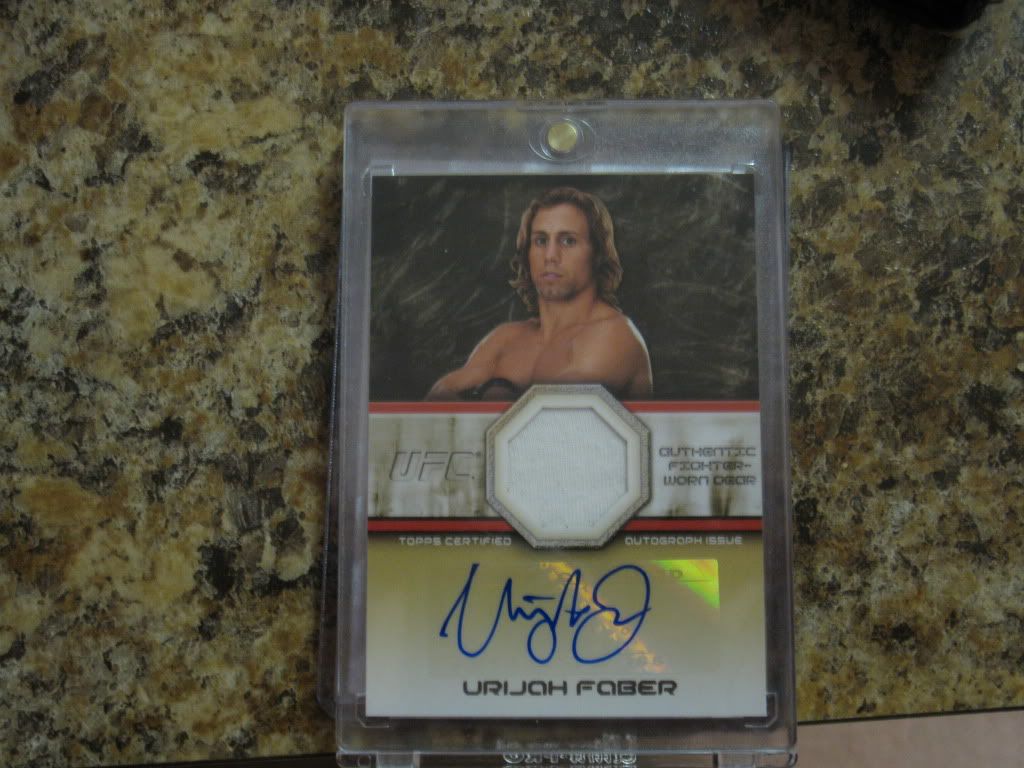 Faber MOT AUTO RELIC #16/25 - $9
Gracie Title Shot 2011 Auto - $12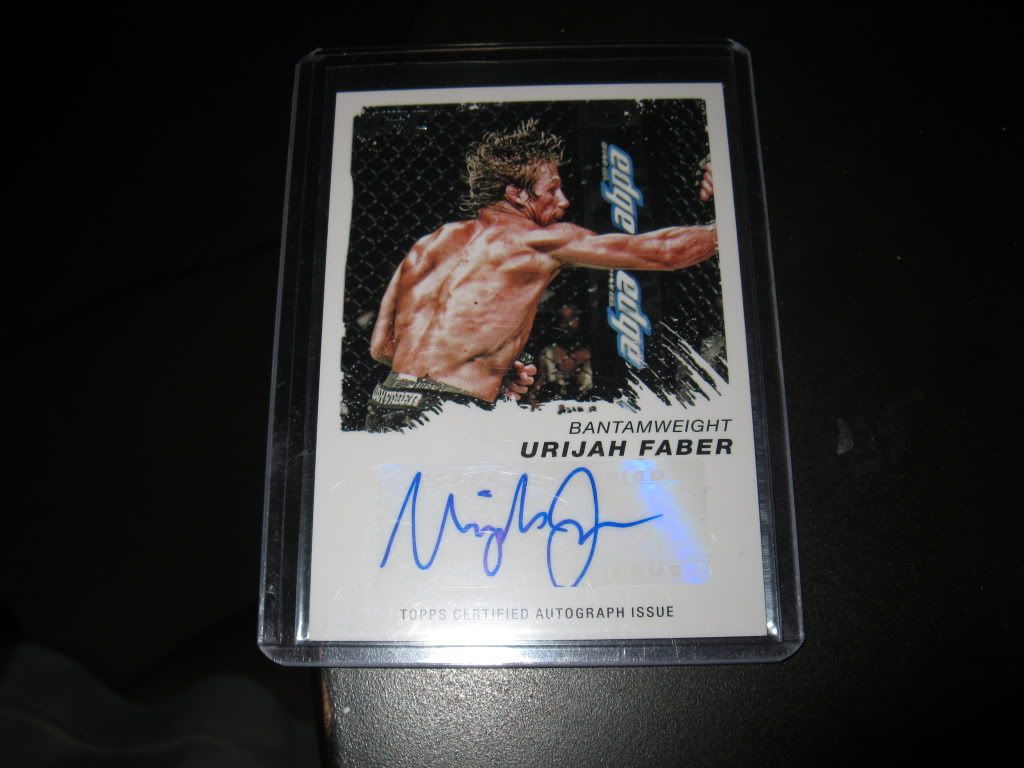 Faber MOT AUTO - $5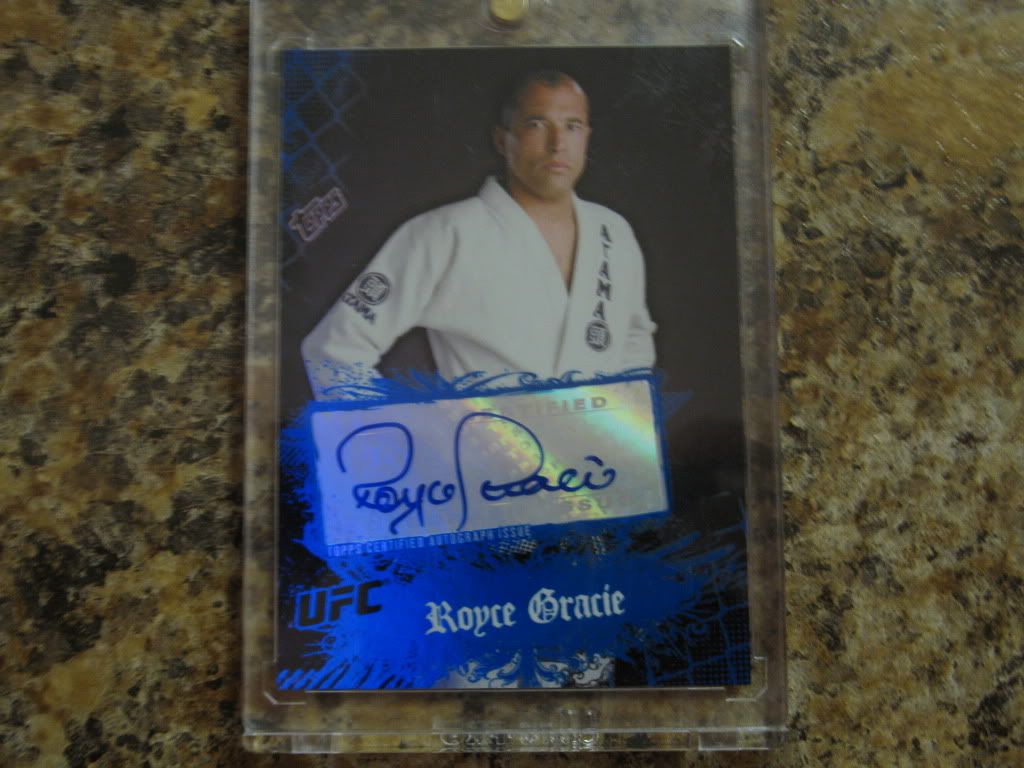 Gracie 2010 Main Event AUTO - $20