After almost a three year wait my Redemption for 2013 Finest Grill Gear Relic Mystery Fighter came in today. Here it is: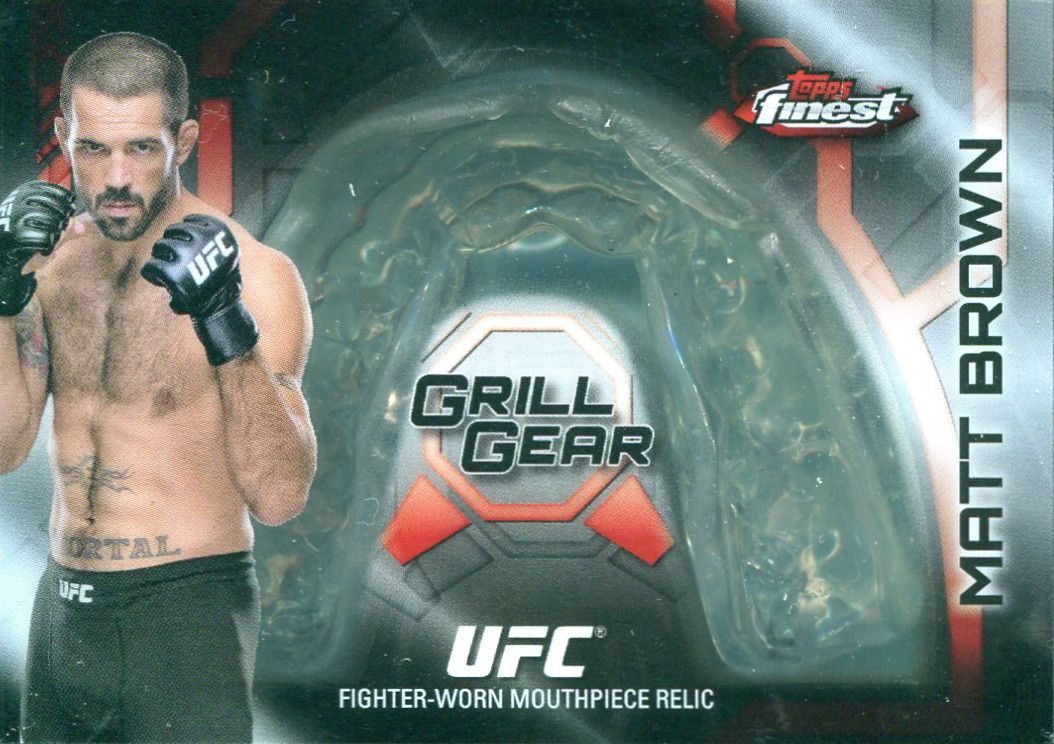 2013 Finest UFC Grill Gear Relics #GGF2 Mystery Fighter 2 EXCH 1/1
Also Have this low numbered Dual Auto Relic available:
2013 Finest UFC Dual Autograph Fighter Relic Booklets #FDARJL Ryan Jimmo/ Duane Ludwig 07/10
Here is my bucketlink for my MMA Autos, Relics, and S/N'd cards:
http://s1137.photobucket.com/user/Echo7B...AUTOS%20FT
Also have a bunch of base and inserts available, mostly older release. Let me know if interested in anything. Thank you.
Jerry