Well guys I've accomplished one of my Hobby goals for 2015. I picked up the last 2 cards I needed to complete my 1996-97 Skybox Autographics Set. Just received the Stoudamire yesterday and the Black Ink McCloud is en Route. It was so hard tracking down these last 2 and I paid more than I'd hope to but it's worth it.
Also last weekend I submitted a handful of the big names to JSA/BGS for Authentication/Grading. I'll submit another five once I have the first order back. Just looking to do this for the SP and SSPs.
Once I have all cards in hand I will take pics of the completed set all together and post them on this thread.
These are the last 5 cards I picked up in most recent order.
George McCloud Black Ink
No disrespect to Mr McCloud but who would've thought his card would be the last piece needed for this Prestigious Set. My pockets are pretty empty now as I had to pay a hefty price for this.
So tough finding the black ink. I actually found the Blue Ink early on in my set chase and I like that one because he added his Number below his auto.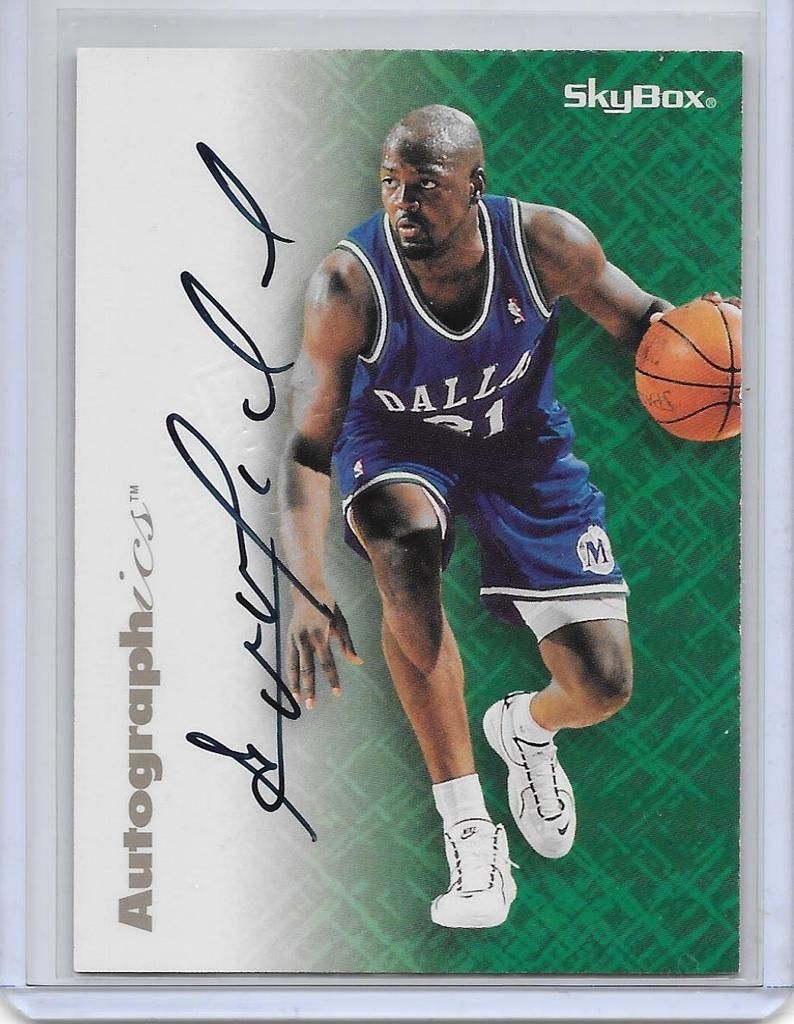 Damon Stoudamire SSP Enough said
Scottie Pippen Blue Ink
Probably my favorite card in the set.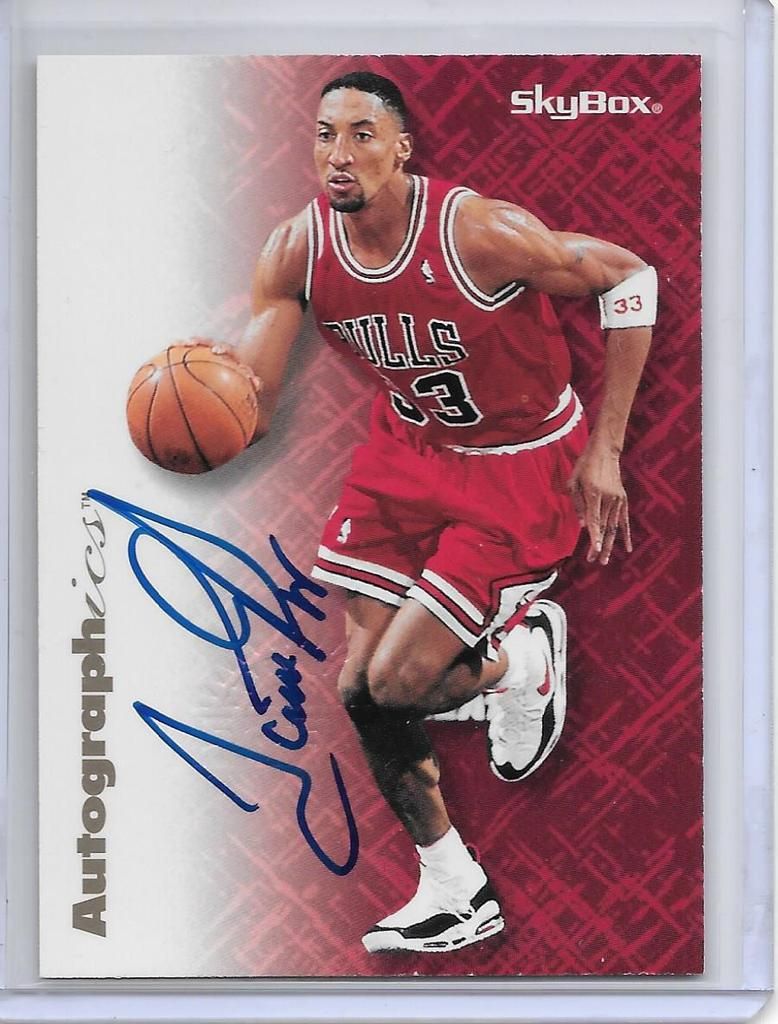 Hakeem Olajuwan Blue Ink
This one was also a challenge to pick up and I actually had to buy it in a lot as the seller was not looking to sell individuals. Now I have doubles that I'll need to move
Juwan Howard SP
This one doesn't surface very often.