I local sporting goods store is going out of business and was selling some packs from the 2000's. I bought about 120 packs for $55 and got an amazing deal. It was some of the most fun that I've had opening cards in a while. Since the packs were all loose, some of the lots were a hit and some were a total bust. Here are the packs:
(8) 1999 UD Ionix
(6) 2001 Stadium Club
(3) 2005 Bowman's Best
(4) 2005 Throwback Threads
(5) 2005 Topps Fan Favorites
(9) 2005 Elite
(14) 2005 Reflections
(20)- 2004 Classics
(20) 2008 Prestige
It seemed like the 2008 Prestige was somehow searched through. Not one insert, hit or serial numbered card was pulled. I have no idea how they could serch through all of those packs and leave nothing. The 2004 Classics was also searched through considering I pulled only one hit, but it was a darn good one. Even with all of the 2005 packs, not one Rodgers! Everything else seemed to leave some fun pulls. Everything has been listed and is FT except for the LT auto. If its not listed, please let me know and I'll add it up. There's a ton of cards so I might have missed some stuff. Thanks for the look!
All serial numbered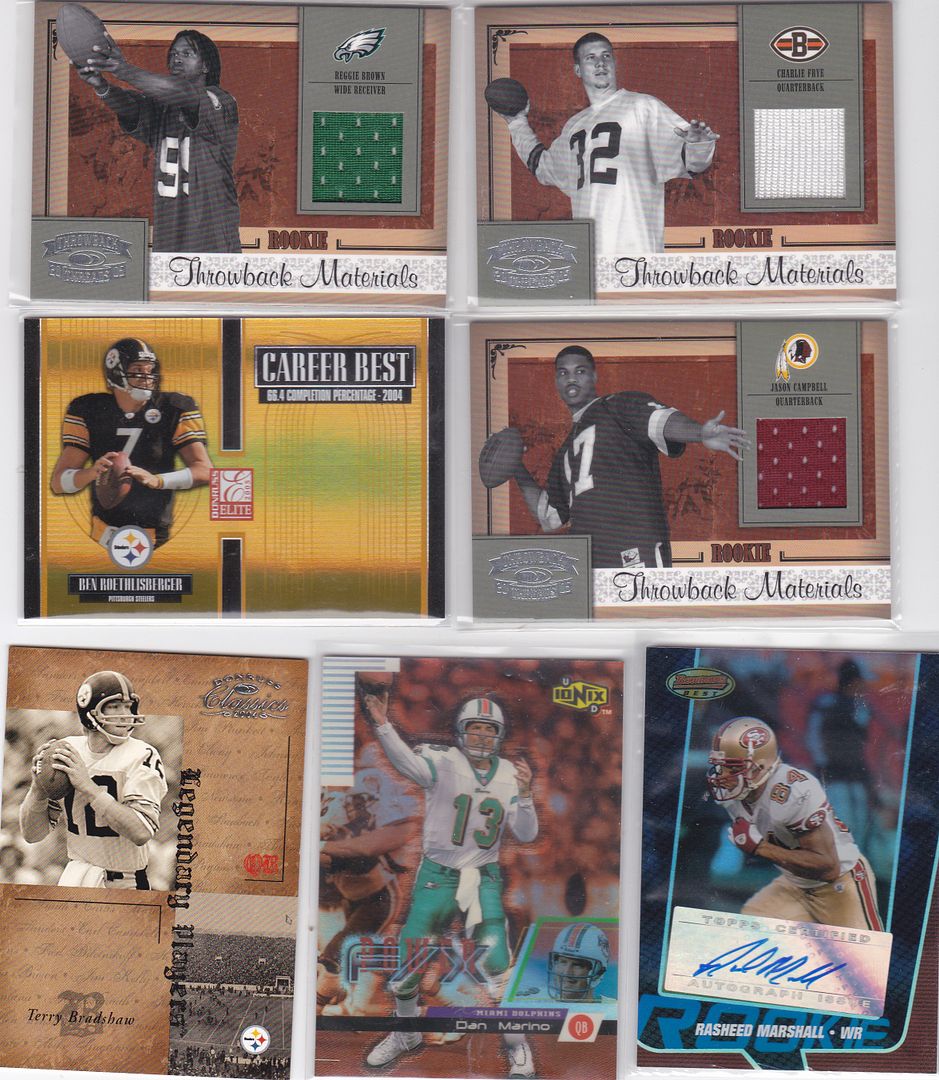 Some great BV with the Reflections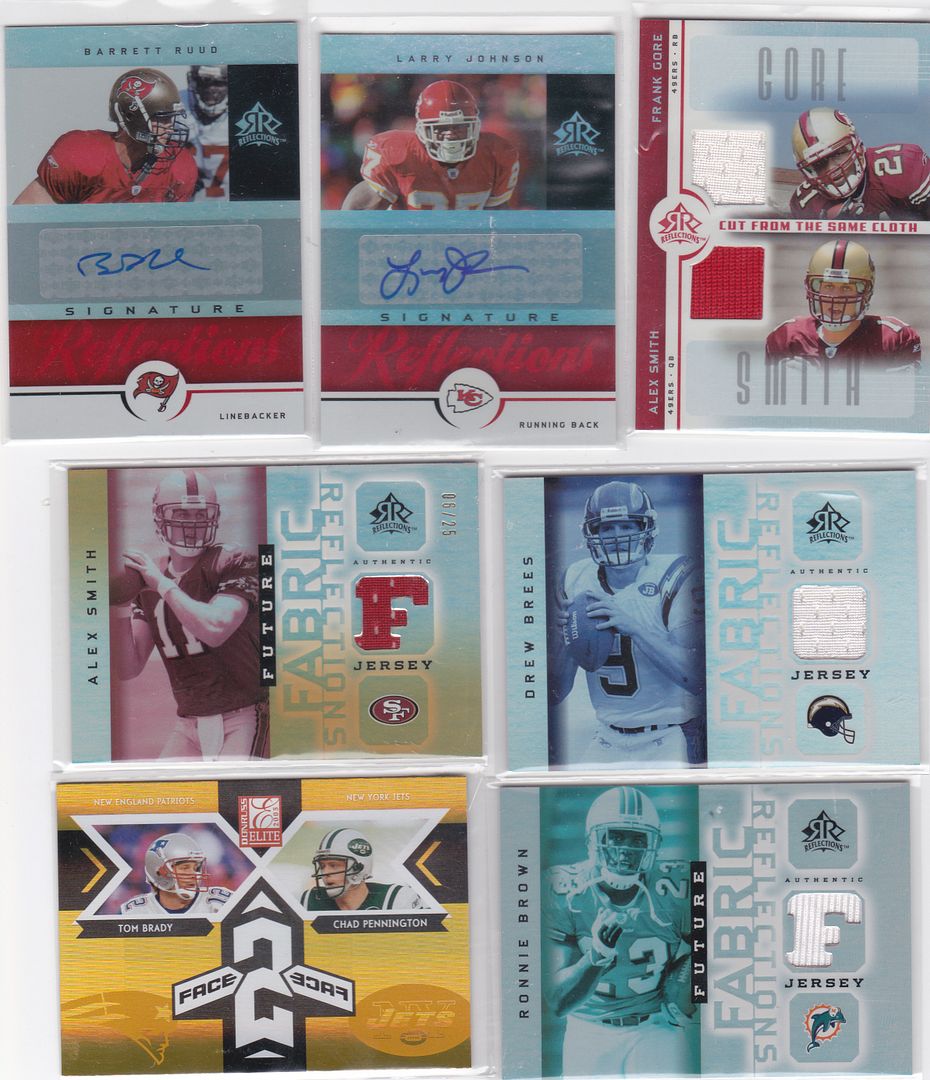 And the big boys! Sorry, the LT is staying in the PC