Probably another .5 on the surface subgrade would have warranted a 9.5 overall, so freakin close! That stupid black print spot. Would be worth literally a few hundred dollar more as 9.5. Still ecstatic to have it in my collection tho.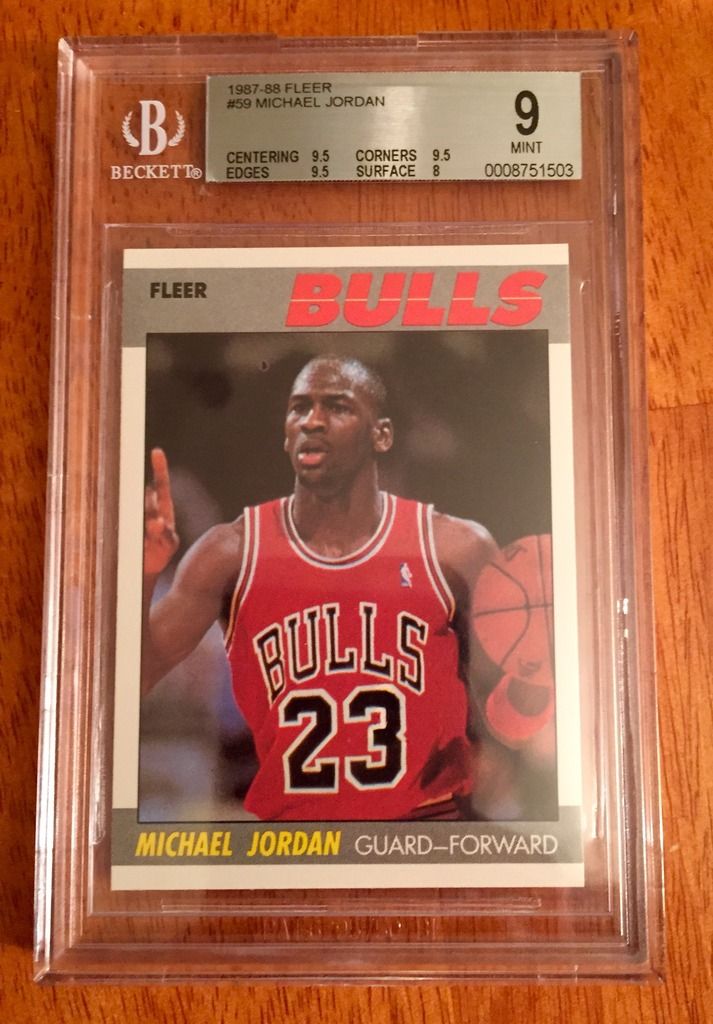 Also got another one 8.5 ain't bad. I figured the centering was too low.
I'll post some more from this submission. Just was excited to get these posted. Got a few lower end MJ's graded 9.5, and a Penny Hardaway 9.5. No luck adding to my 9.5 1992 Beam Team set goal tho... the hunt goes on.
.