As per usual start it off with a few that are available for trade:
2012-13 Classics Signatures Classic Combos Dual Autographs #1 Bobby Hull/50/Brett Hull
well i guess there was only really one trader worth scanning that I still have. I already had one of these but I picked this one up for a great deal and sold the other one I had already so this i PC:
2011-12 SP Authentic Immortal Inks #INKMM Mark Messier
I was able to pick this one up but it's gone already:
2014-15 Upper Deck Young Guns Acetate #211 Johnny Gaudreau
What did I end up getting in return (in a roundabout way) you ask? We will save that for last..
I wanted a Cam Neely auto in Canucks uniform and since I collect young guns this one seemed to fit the bill pretty well: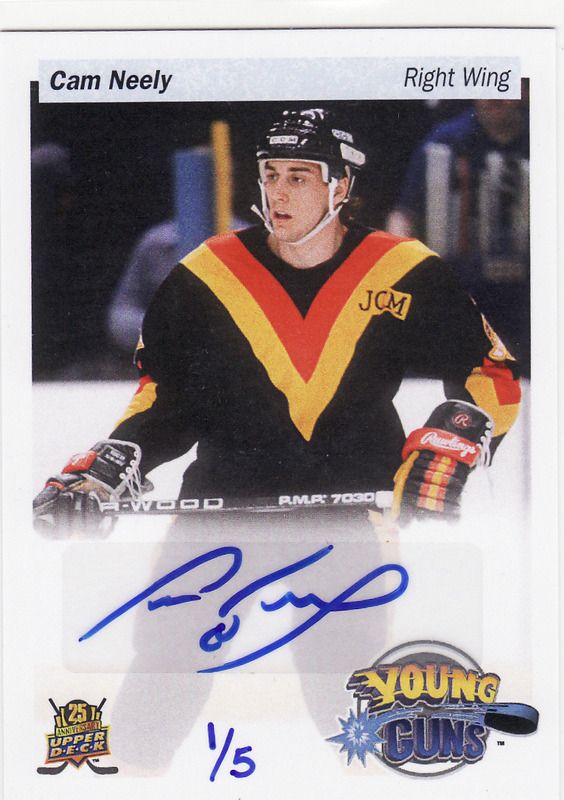 More inks for my collections:
2010-11 SP Authentic Immortal Inks #INKCN Cam Neely
2010-11 SP Authentic Immortal Inks #INKRV Rogie Vachon
So back to the Gaudreau...Some of you may remember the Patrick Roy authentic moments auto that I had in last months edition of the thread. Thanks to Andre (funny1) we were able to hash out a deal for the Gaudreau Acetate (sorry Randi). I posted it on my trade/sale thread and was able to sell it almost immediately. With those funds I purchased the best card in my opinion which I saved for last . I haven't acquired any Bure cards in a few months so it was awesome to snag this (with a few bucks left over I might add):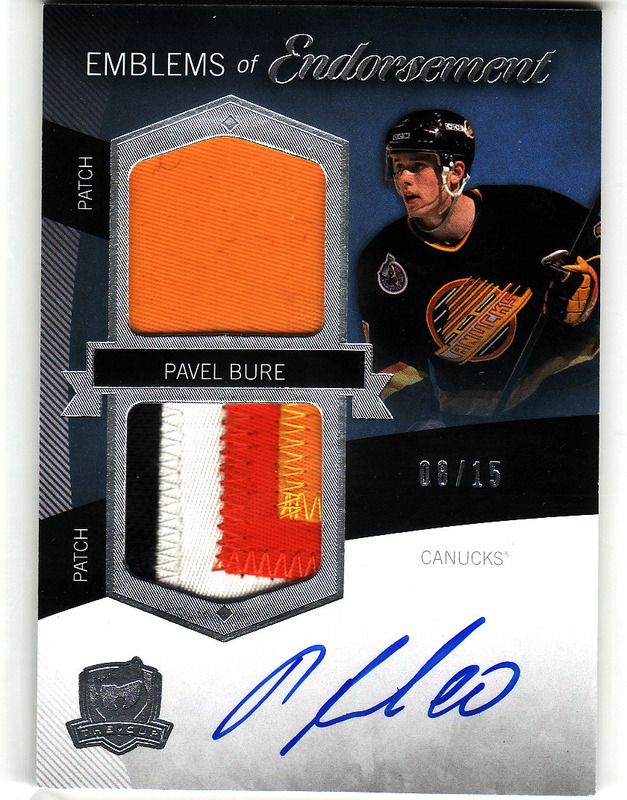 Love cards from this set! Thanks for viewing and please leave comments!