Good evening all, hope all of you are well. Those of you that saw my last post, things are looking up and I appreciate the kind words. My daughter had another surgery on Nov. 3 but so far so good.
Haven't bought anything in months but had to splurge on a couple boxes for my sanity, well, that's what I told the Mrs. anyways....onto the show!
First up, box 2.
Shining Stars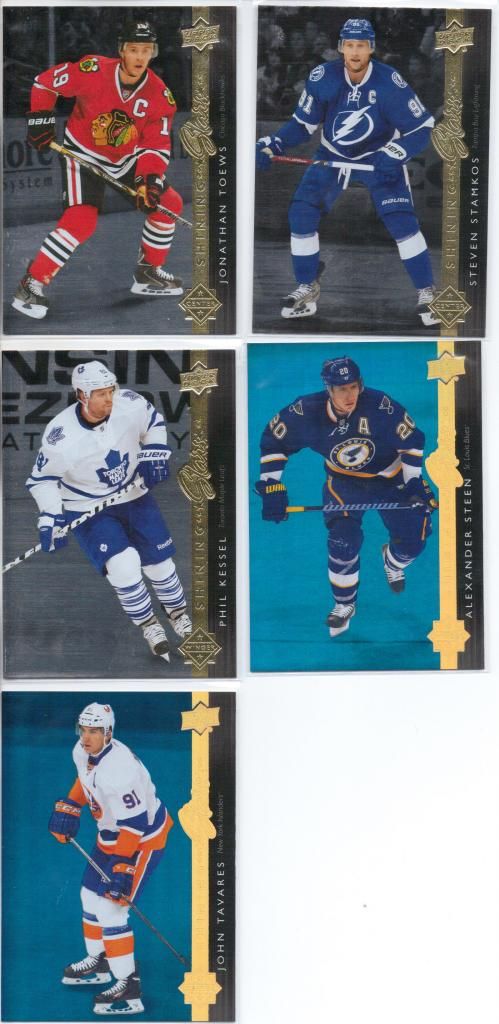 Shocked at 2 Royal Blue since I thought I read only 1 on average...one being 1:48(JT), one being 1:72(Steen).
Canvas
Patrice Bergeron
Ryan Johansen
Cory Schneider
Mike Green
Hockey Heroes 2000s
Jarome Iginla
Joe Sakic
Jerseys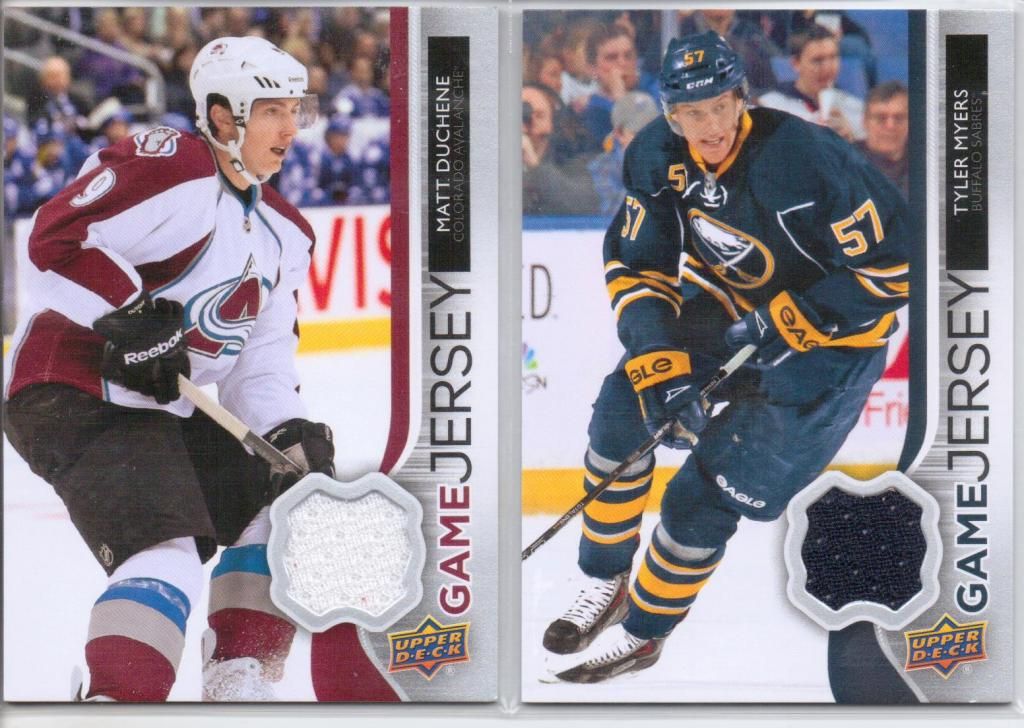 YG's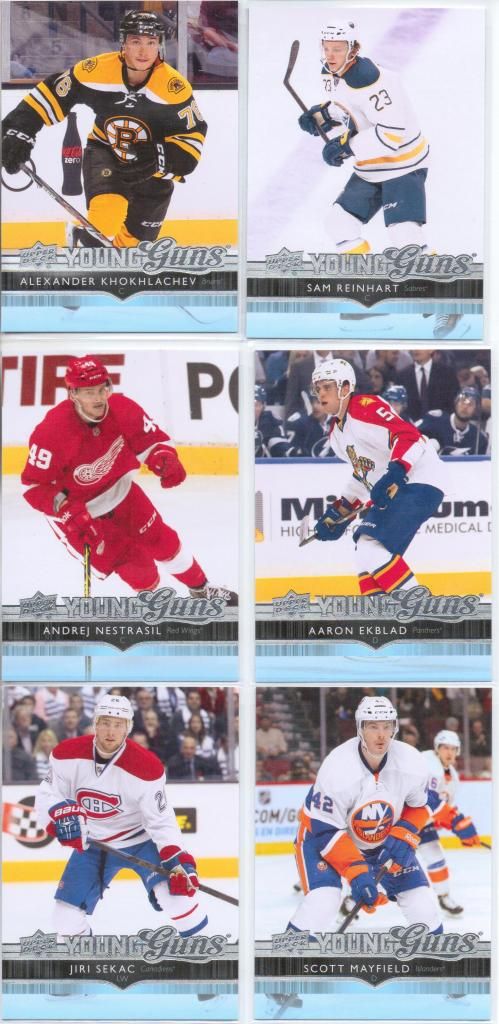 Reinhart and Ekblad, sweet.
Now box 1.
Shining Stars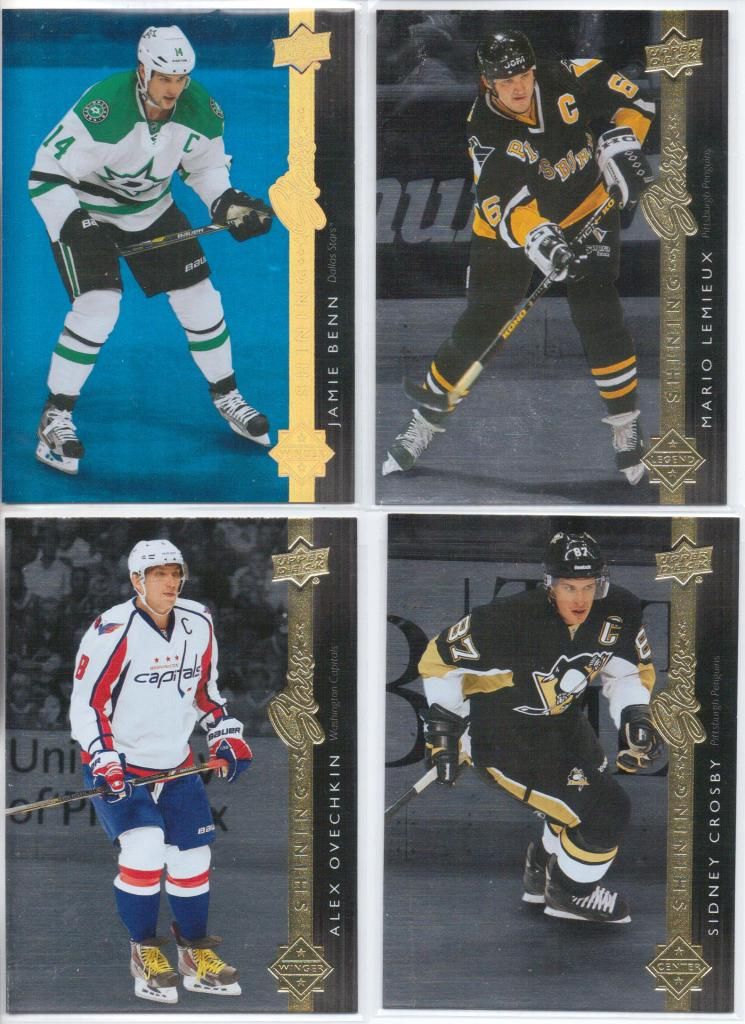 Not bad on the SS again, Royal Blue Benn 1:72 and the Lemieux Legends 1:48.
Canvas
Nazem Kadri
Anze Kopitar
Mikael Granlund
Marko Dano YG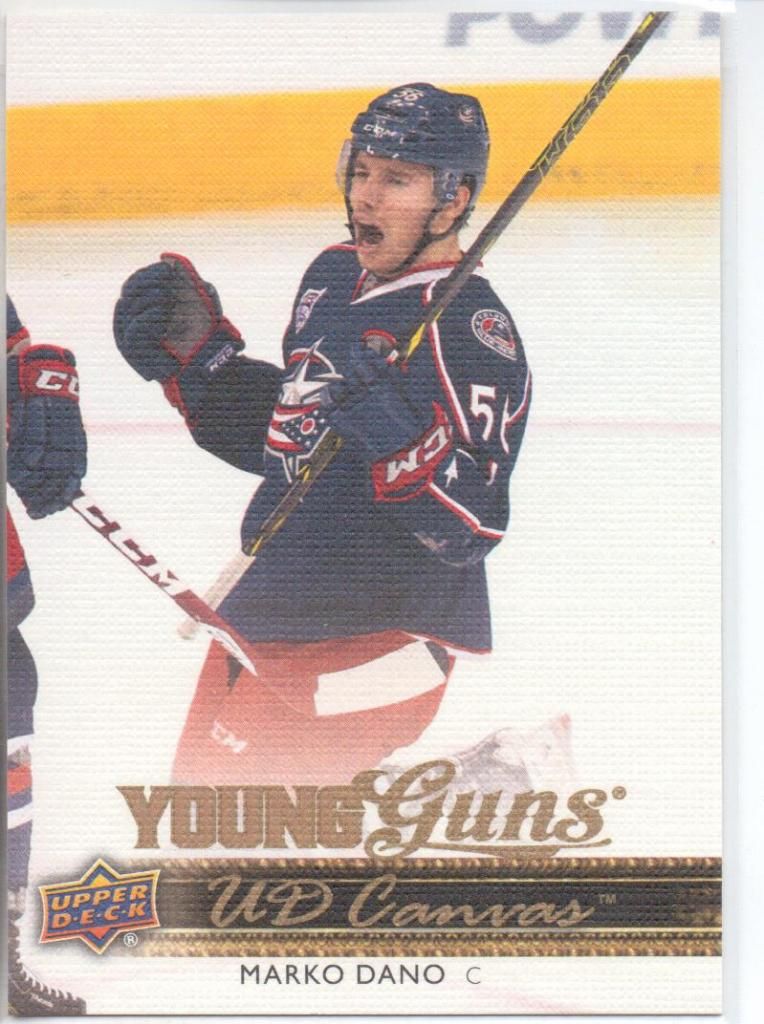 Hockey Heroes 2000s
Martin Brodeur
Steve Yzerman
Jerseys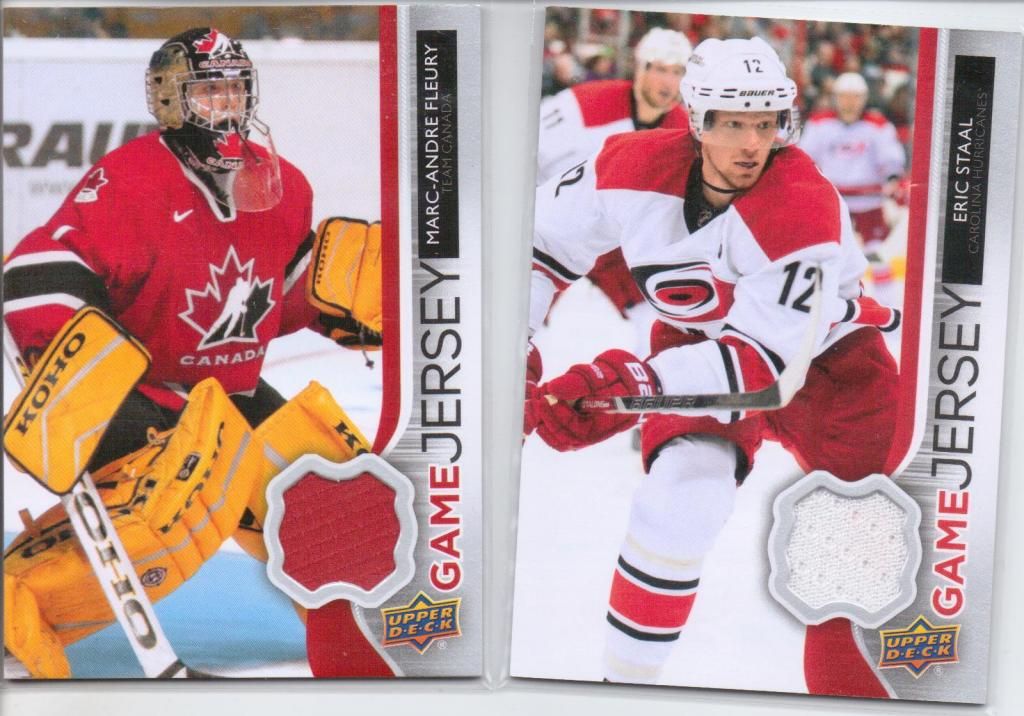 YG's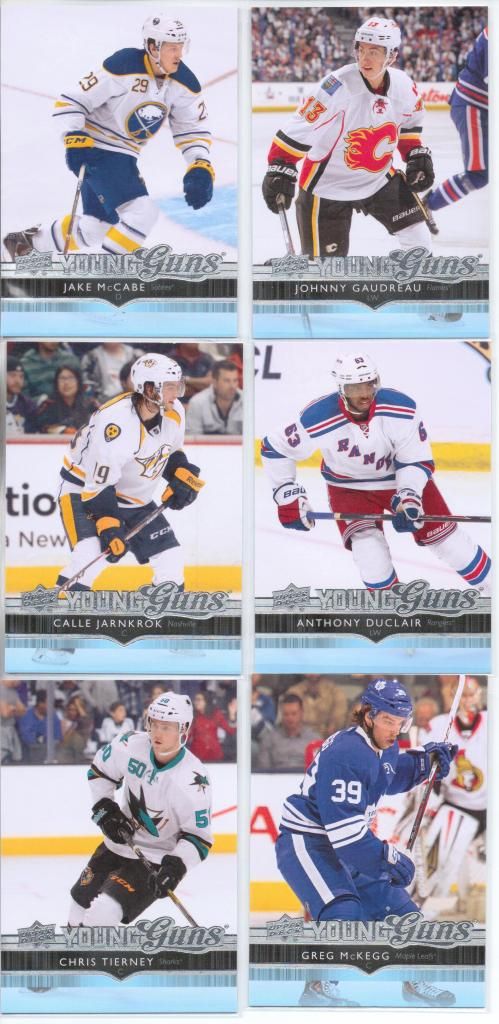 Nothing spectacular but hey, Johnny Hockey.
And some Devils....

Albeit a plate, my first ever pack pulled 1/1....Cory Schneider Yellow.
Not to bad overall I guess, pretty fun and that's all I was looking for. In the process of adding them now and over the weekend. Would love to get to trading again also.