Broke another box of Ultra, this one a little better than the last (though not by much...) Here are the hits...
Seems like I've gotten one of these National Heroes cards in each box I've broken, I may have to do the set...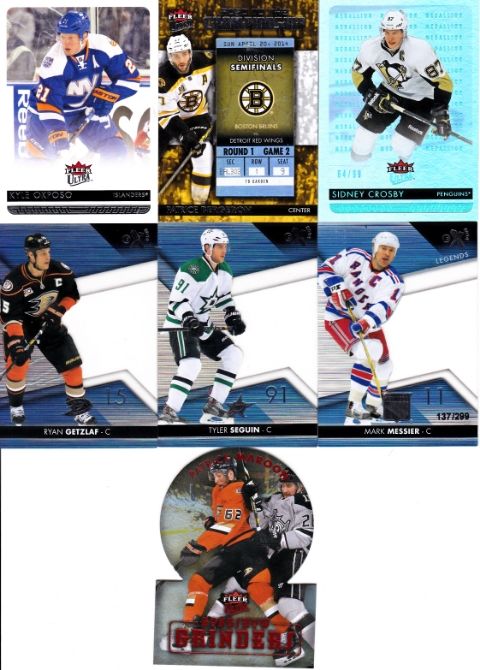 The Okposo is the alternate version, and this was the first time I'd gotten a bonus pack, hence the 3 EX cards.
On to the UD, these were better, IMO.... Box 1 hits -
Nice to get a YG Exclusives....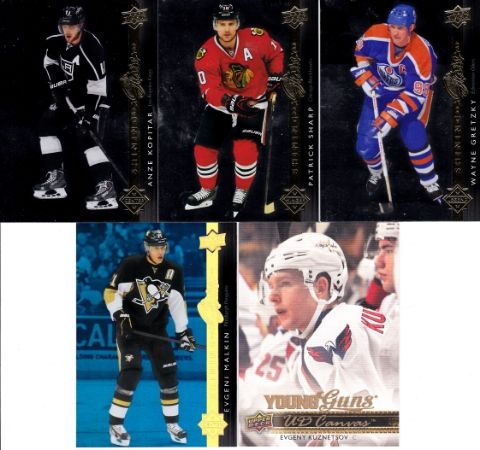 and a Caps YG Canvas... but no Corey Perry canvas!! Still, not a bad lot of cards to round out the first box: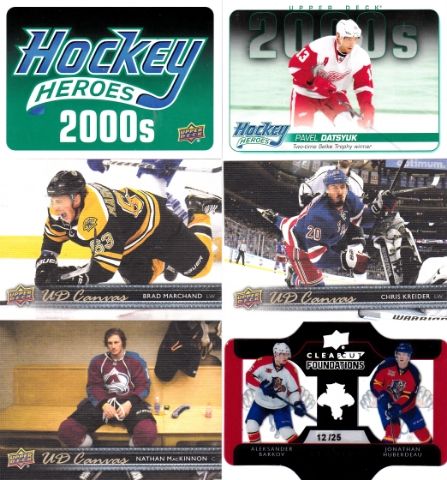 Then on to the second box: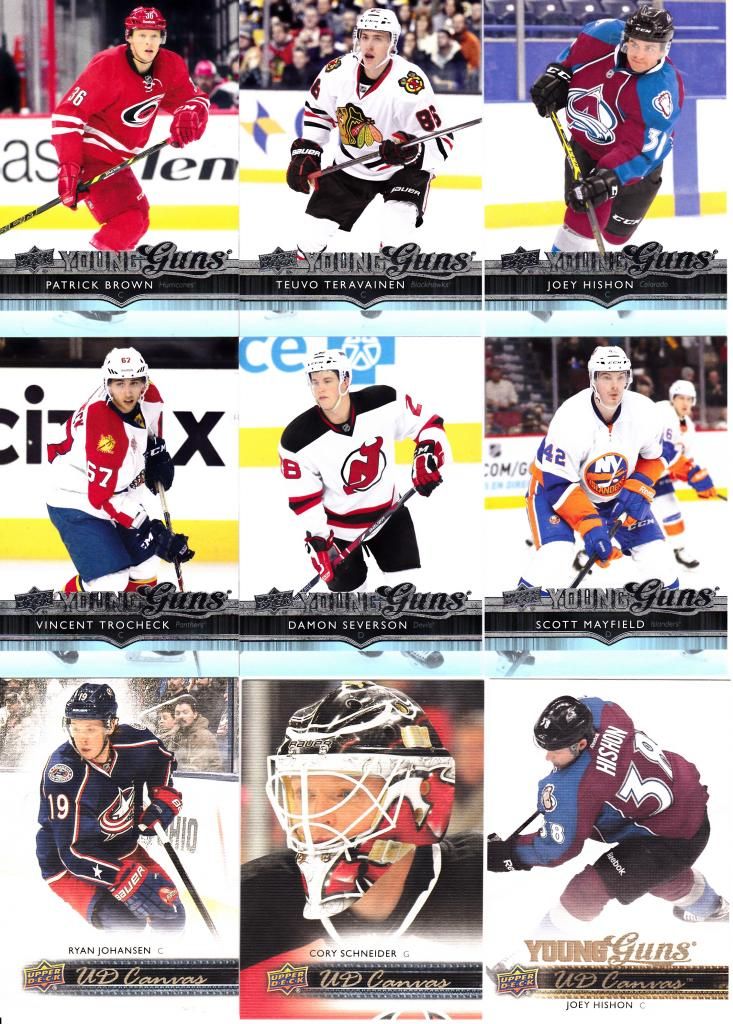 No Ekblad, but another YG Canvas.
A nice grouping of Shining Stars for one box. And a couple of jerseys: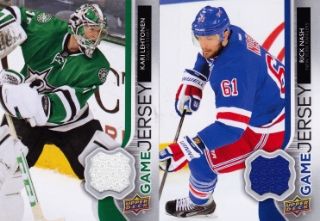 And one last card.....
.
.
.
.
.
.
.
.
(no, not a Brodeur Hockey Heroes auto)...
.
.
.
.
.
.
.
.
.
(and no, not a Lemieux Hockey Heroes auto)...
.
.
.
.
.
.
(not even a Hockey Heroes)....
.
.
.
.
.
.
.
but I'll take it, a Cam Neely buyback,#17/25.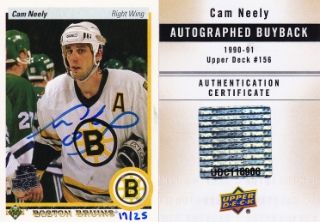 Thanks for looking, comments welcome!!
UPDATE: and I missed one, an Erik Karlsson Exclusives. Bonus (for me, as a setbuilder, anyway), between two boxes, one entire set of #1-200. Normally, I buy two boxes and both have the exact same base cards in them...