This is a fresh new show in a really cool event space...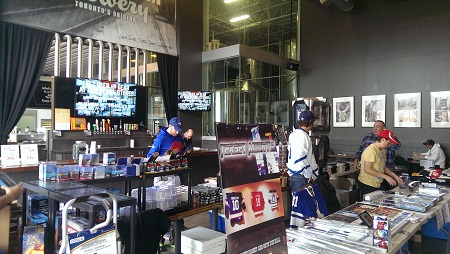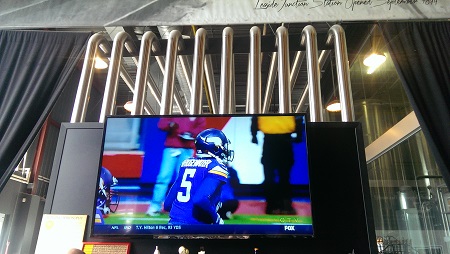 We watched the football game during the show.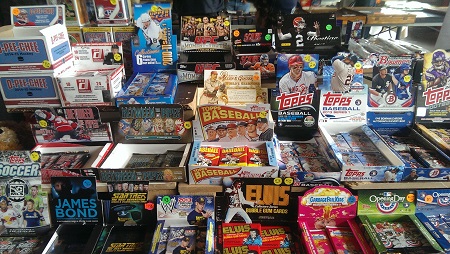 Lots of packs and boxes are available.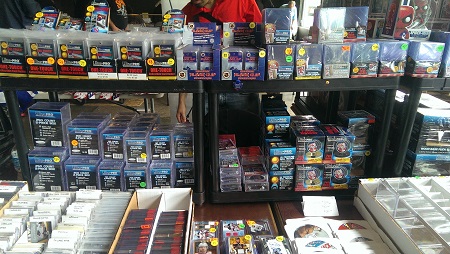 Plenty of supplies to stock up on.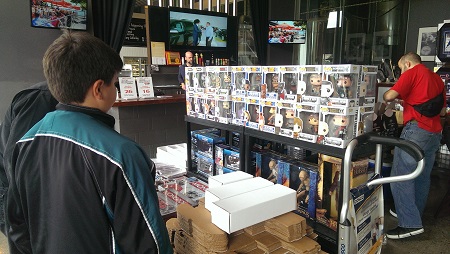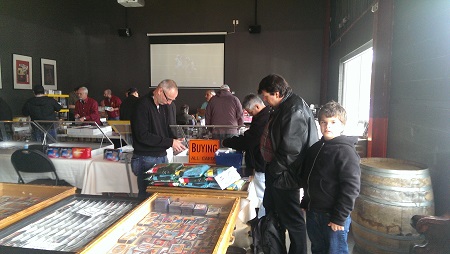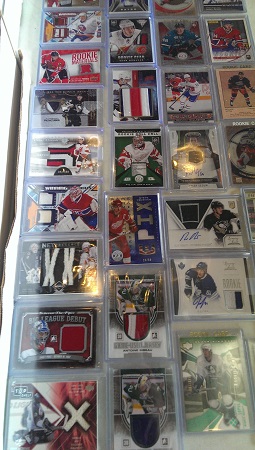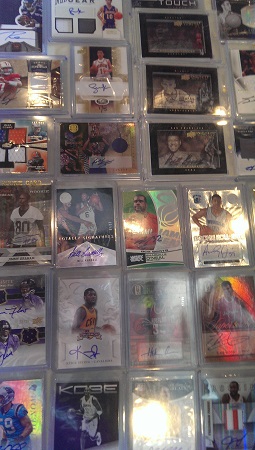 All sports are represented.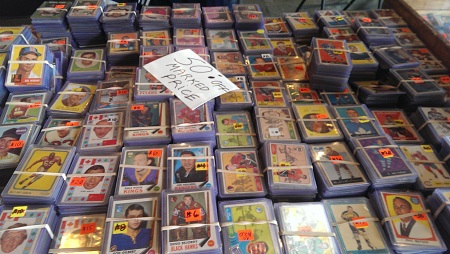 Not just modern. Lots of vintage too.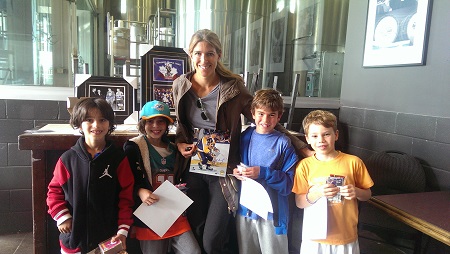 This family had a great time at the show! Windows peer into the brewery. Real nice environment and not your typical card show!
The next Toronto Card Show is THIS SUNDAY!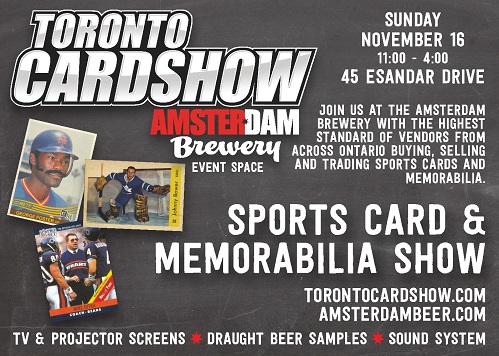 Toronto Card Show | Amsterdam Brewery
Event Space (via Retail Store)
45 Esandar Drive off Laird in Leaside
Sunday, November 16 | 11:00 - 4:00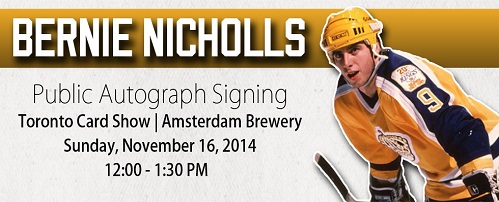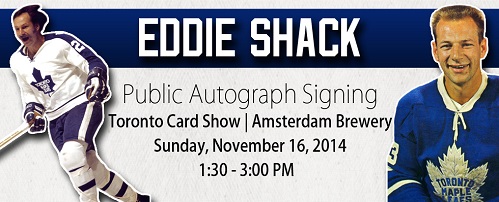 Show & Mail Order fees at
http://www.TorontoCardShow.com
12:00 - 3:00 Danny Gallagher Book Signing, author of 'Ectasy to Agony: The 1994 Montreal Expos'
SHOW INFO: http://www.TorontoCardShow.com
See you at the show!