Here are the hits! Gave away the inserts!
2014 Finest Rookie Patch Autographs Refractors #RAPMS Michael Sam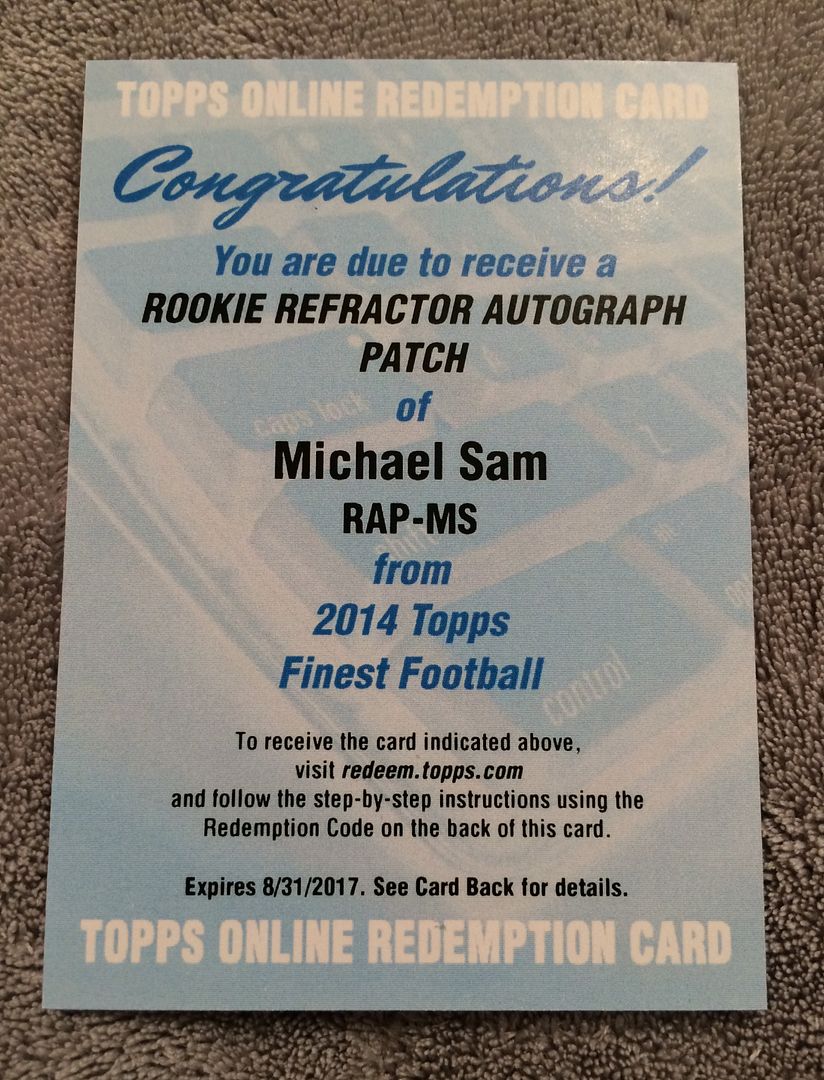 2014 Finest Jumbo Jersey Autographs Refractors #AJRRW Robert Woods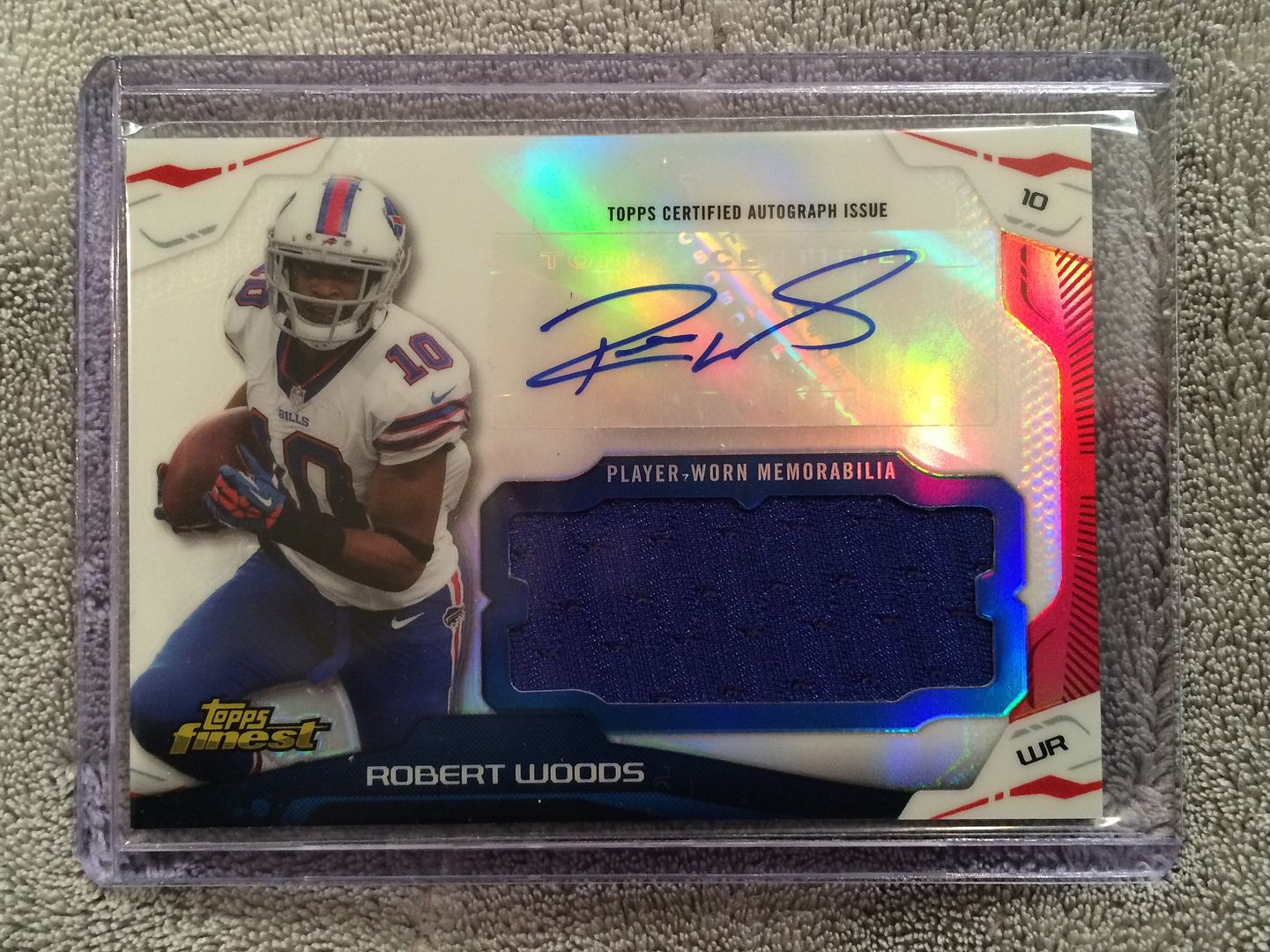 2014 Finest Quarterback Cuts #FQCTS Tom Savage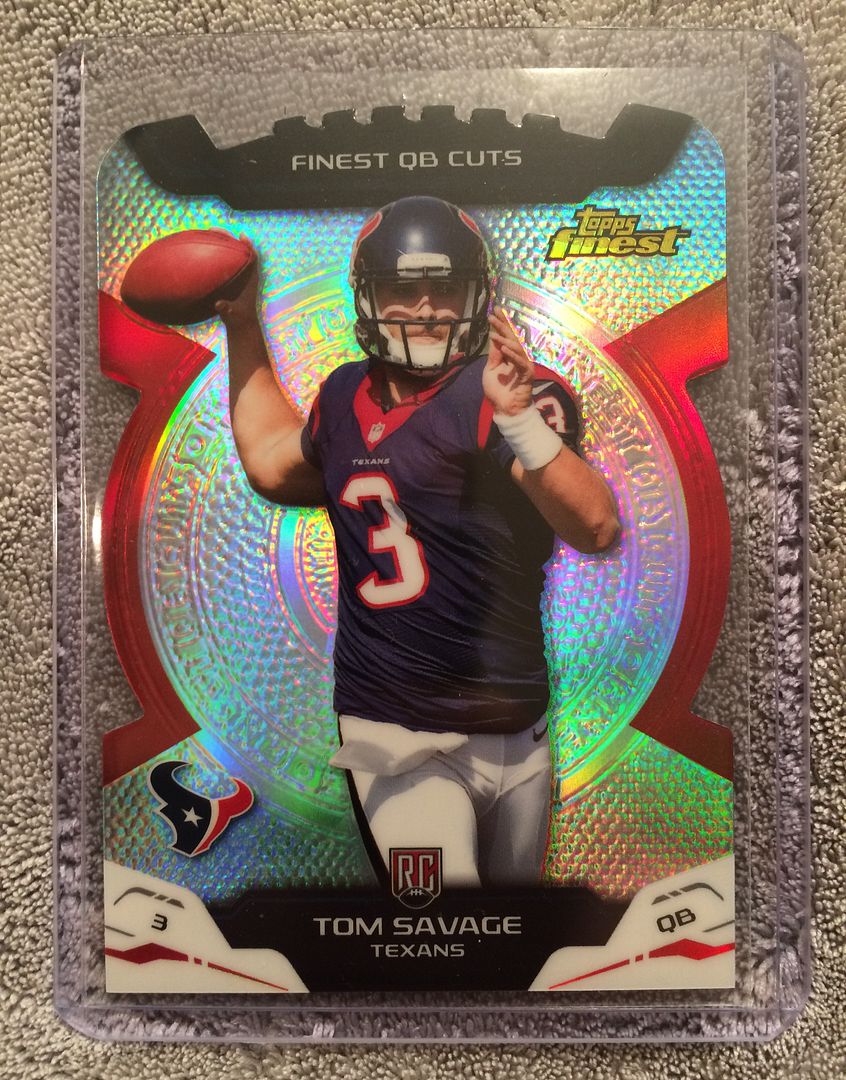 Funny thing is about this is that I gave it the guy at the LCS & he was like "Um are you sure, these are suppose to be one per case!"
Dang! I'll hold on to it for now, even Tom Brady was once a "nobody"!
Peeped the run here!
http://www.cardboardconnection.com/2014-...ball-cards
"
QB Cuts
is a case-hit insert that also has a die-cut design. The checklist has both veteran and rookie quarterbacks."