And not black, but navy, oh well...this is the last of the quartet of museum additions I've been posting over the last few days.
Anders Lindback, a hulking 6'6" goaltender hailing from Gavle, Sweden, was born on May 3, 1988, and drafted 207th overall by Nashville in 2008. Boasting incredible numbers with multiple teams in Sweden, Lindback finally joined the Predators as a full-time backup goaltender in the 2010-11 season where he appeared in 22 games and showed what he was capable of as he competently recorded 11 wins along with two shutouts. He then resumed the backup role in 2011-12, posting similar numbers before being traded to Tampa Bay for the 2012-13 season. There, he maintained the backup role for two seasons before being signed by Dallas in this season's off-season.
Career numbers I cannot post for this guy as his career has not yet concluded at the time of this write-up. It has potential only to go up from here.
This is a Set 2 / Playoffs Home jersey worn by Anders Lindback in his 2010-11 rookie season, as well as in his NHL playoff debut. He wore this game once previously in the regular season, a February 7, 2011 matchup against the Edmonton Oilers, posting two saves on two shots in relief of Pekka Rinne. He then wore this as a backup sewveral more times in the regular season before getting his shot in the playoffs on April 20, 2011. After Rinne allowed six goals on twenty-nine shots, Lindback was put in for the rest of the game and stopped nine for nine in the eventual 6-3 defeat.
Front:
Front right sleeve, destroyed out the yin-yang, love it: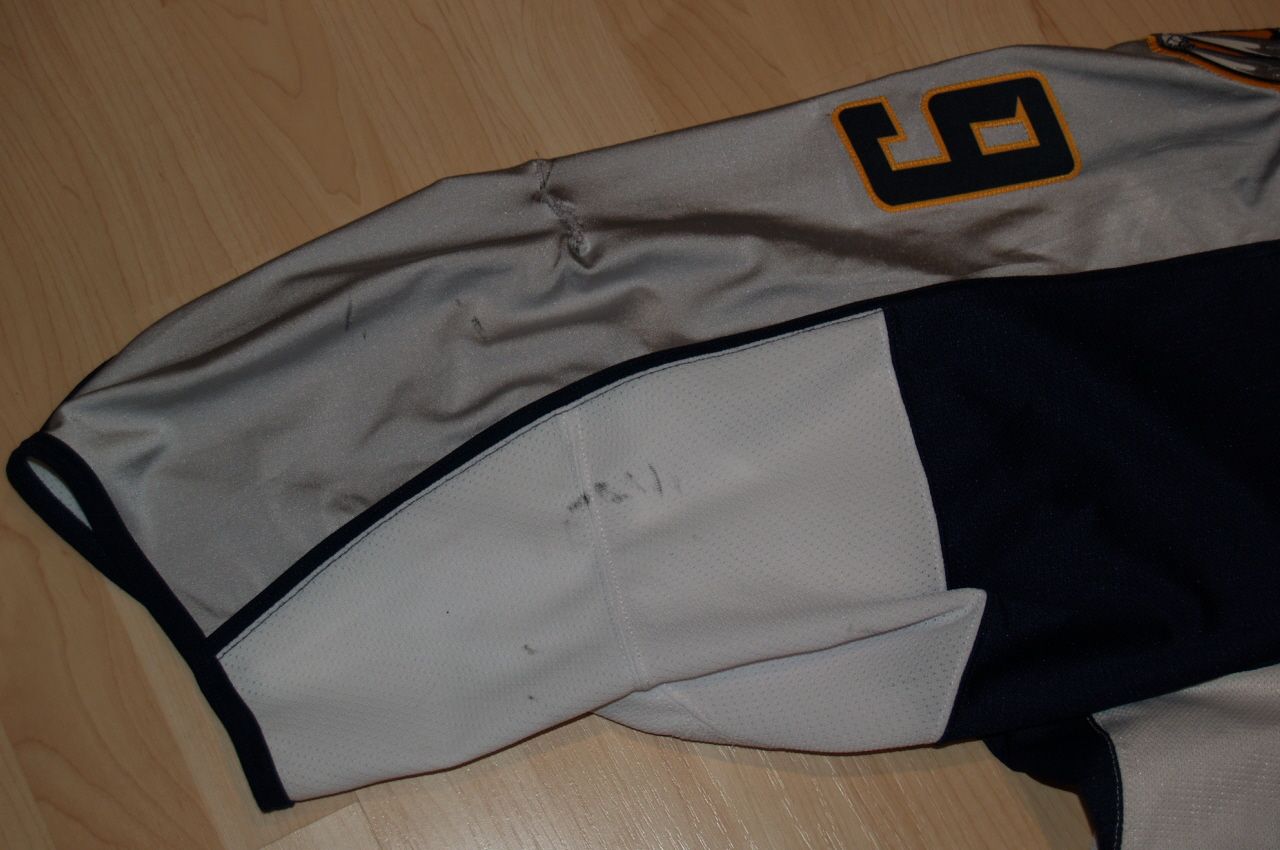 Massive team repair on that same sleeve, and I mean massive:
Great mark on the front crest: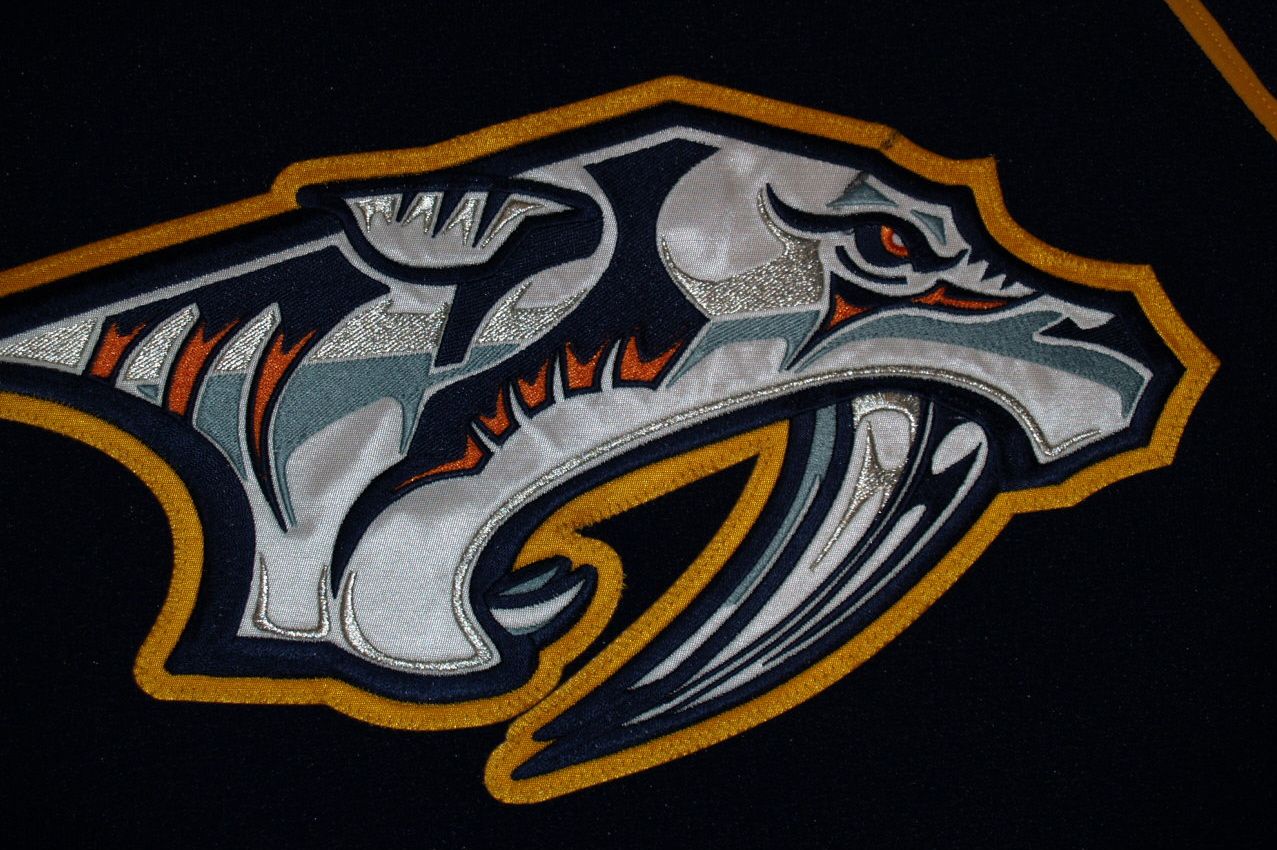 Light marking on the front left sleeve: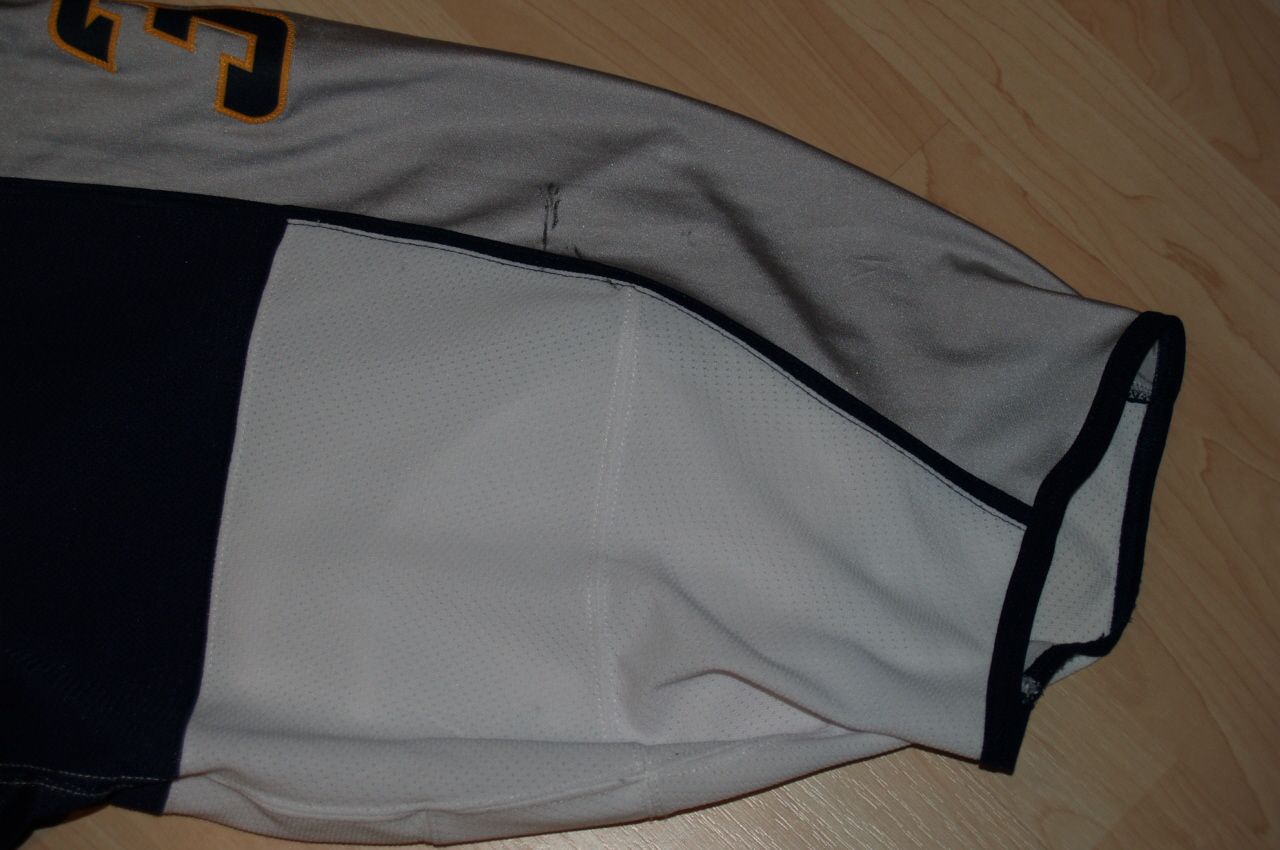 Rear:
And the rear left sleeve:
And some post paint transfer on the rear right sleeve:
And who could possibly forget the photomatch?