Not my best mail days, but still some fun PC pickups:
Burdi /20, Cederoth /10, Minier /25. The others are a mix of base refractors and what the seller was calling black shimmers.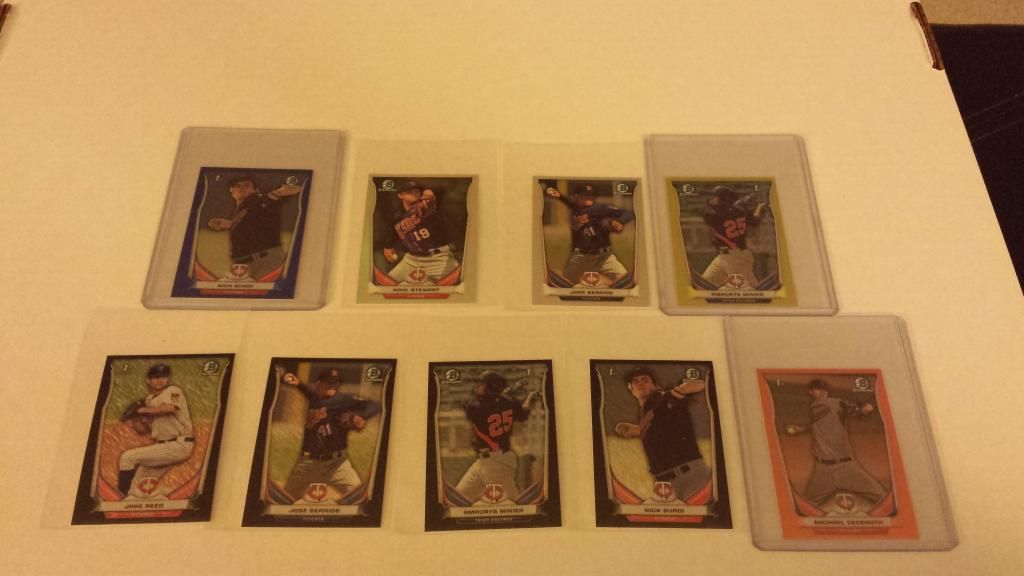 Got drunk and bought dupes of both Sanos, the Trout is a base that I picked up to get free shipping and the Killebrew coin was a just for the heck of it buy. That said, it's in really good shape. Anyone know how to keep those coins protected?