I've been trying to be a little more selective with my purchases lately - less stuff, but higher quality type of thing. So, here's the results from the last couple of weeks. A couple of trades, some Ebay and a Facebook purchase.
The Berrios is the Asia edition, Cederoth Indigo 3/3 completes the mini non 1/1 rainbow, and Buxton and Sano are just the Chrome mini inserts.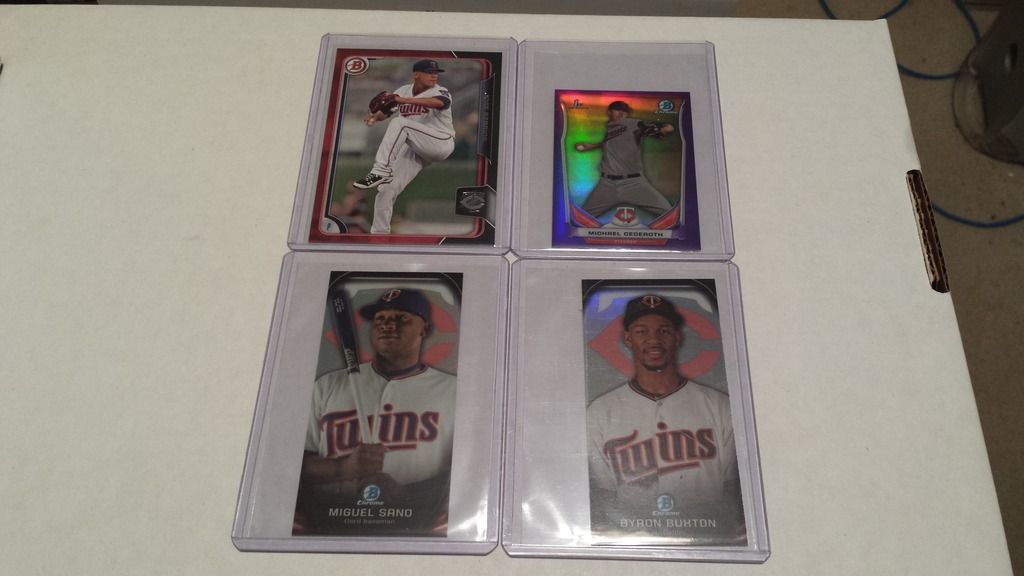 Kohl Stewart Orange Wave and Gold /50, base Minier auto and May Green Auto /99.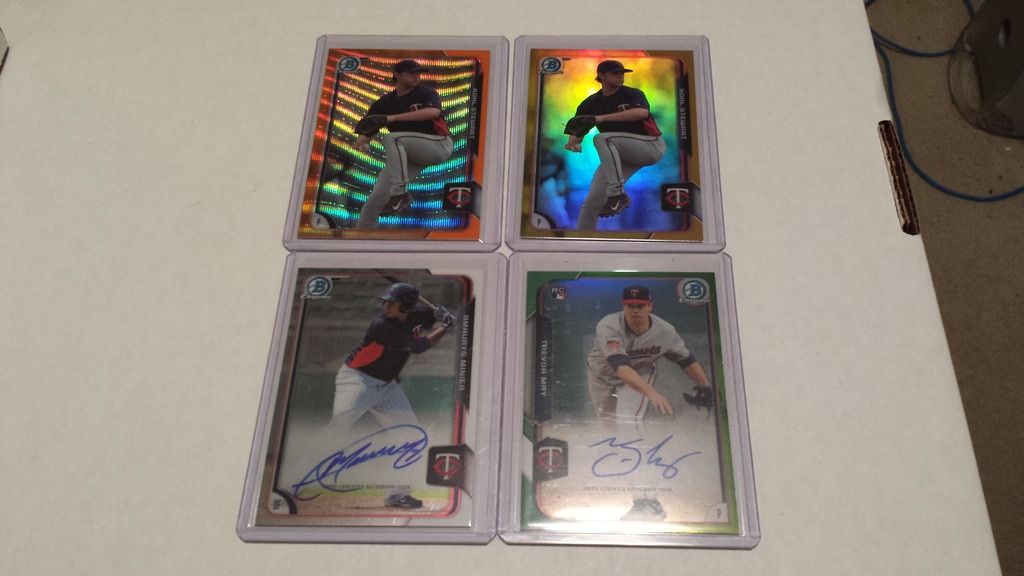 These are all FT ... I couldn't pass on the Kelly - it's a cool looking card and it's inspired by Dr. M.