Been a little slow - I'm running out of draft needs and the 15s don't really too many players I'm actively pursuing. But, there's always a little something.
Arcia Blue and Purple Opening Day Variations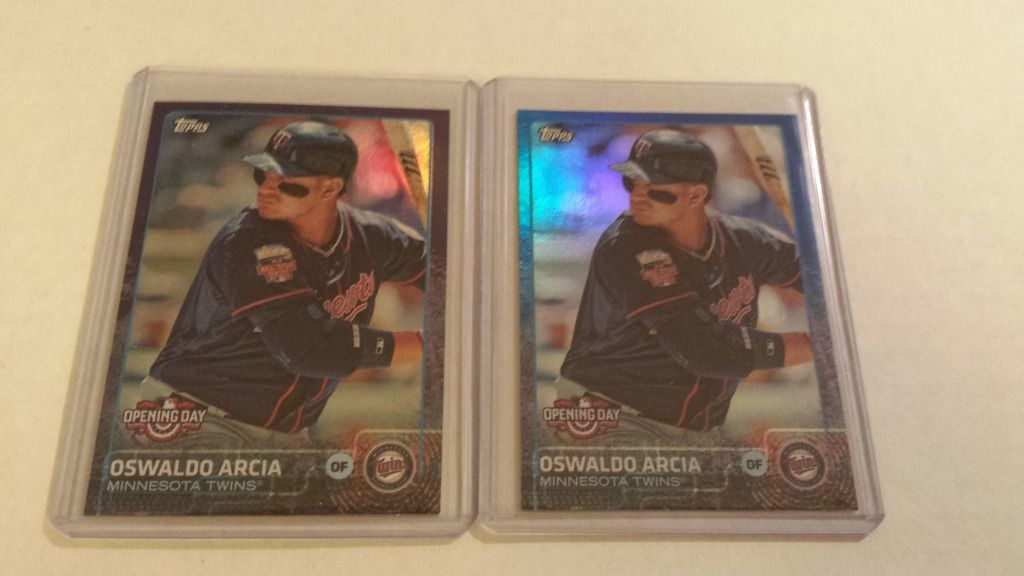 The Arcia on the left is the Gold "prize" from last year's online game. It's #'d to 75, but not in OPG. On the right is another from that game, but is apparently /10. Also not in OPG.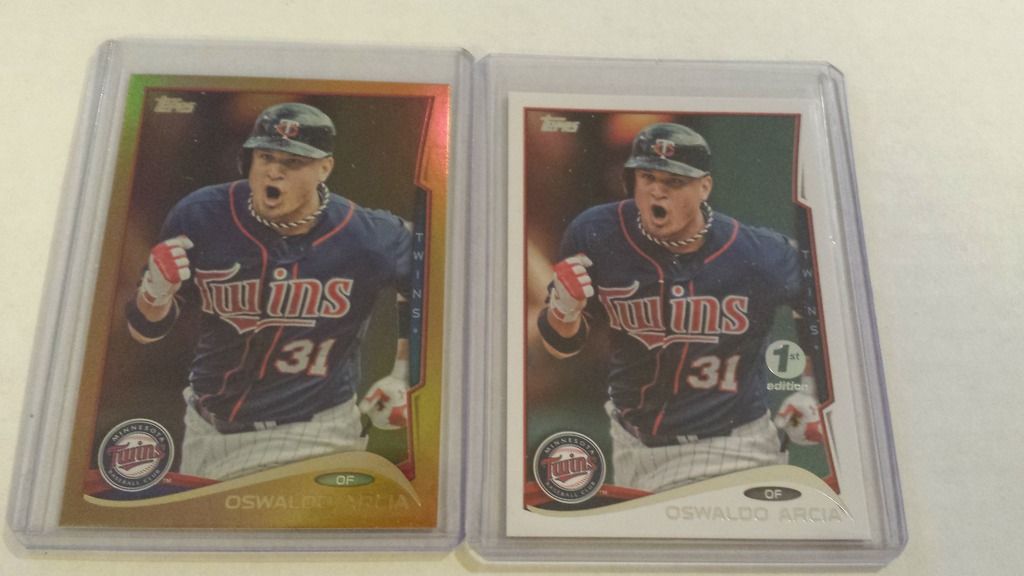 Some more Berrios /25 and /50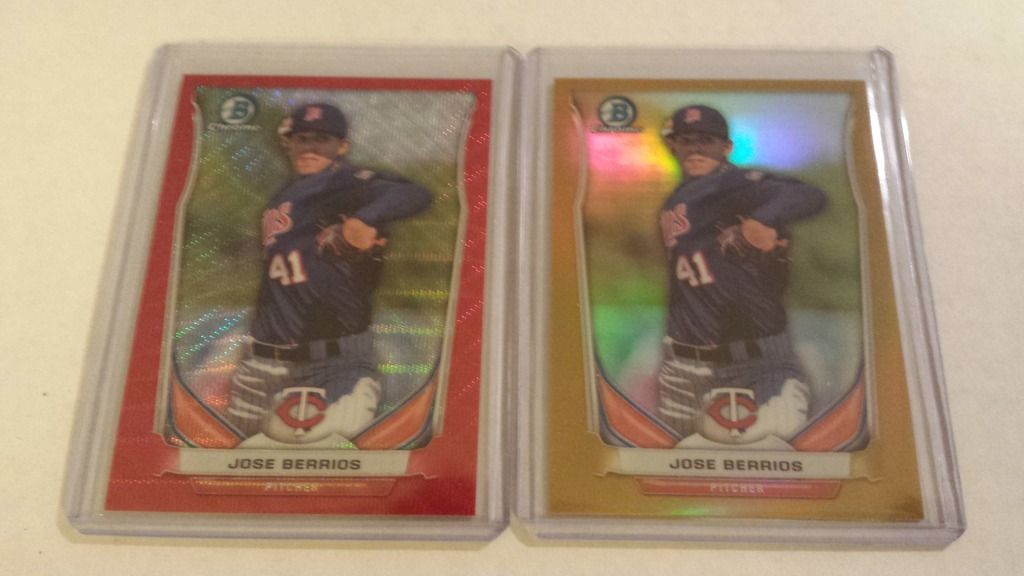 A couple Nick Burdis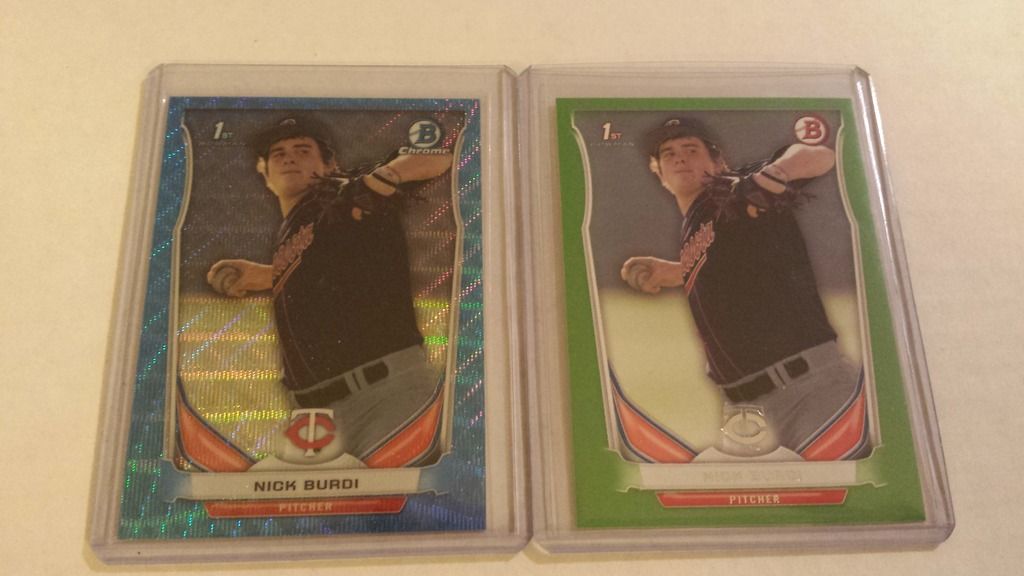 These aren't new, but just tracked them down: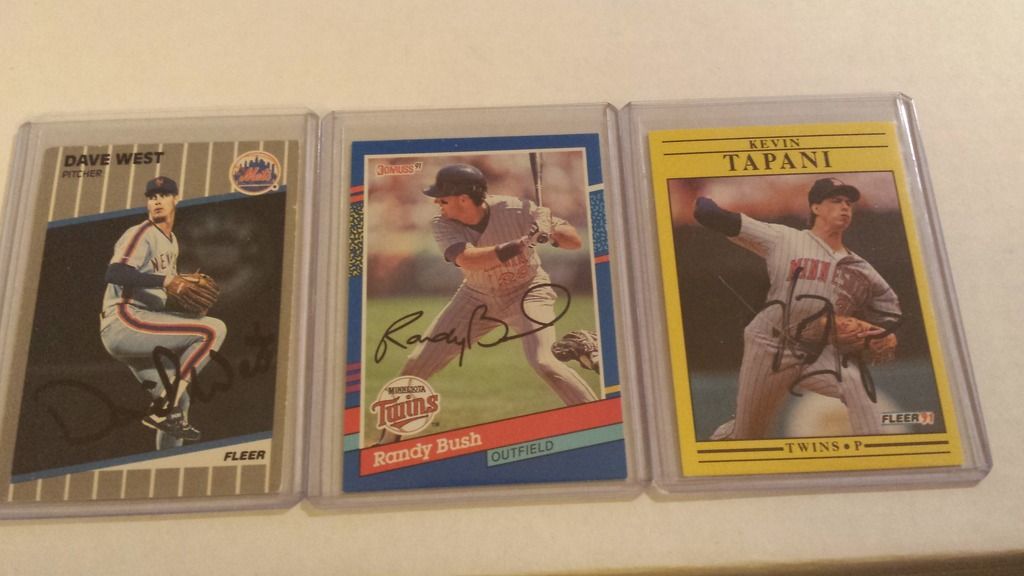 These, too:
And finally, some more Cederoth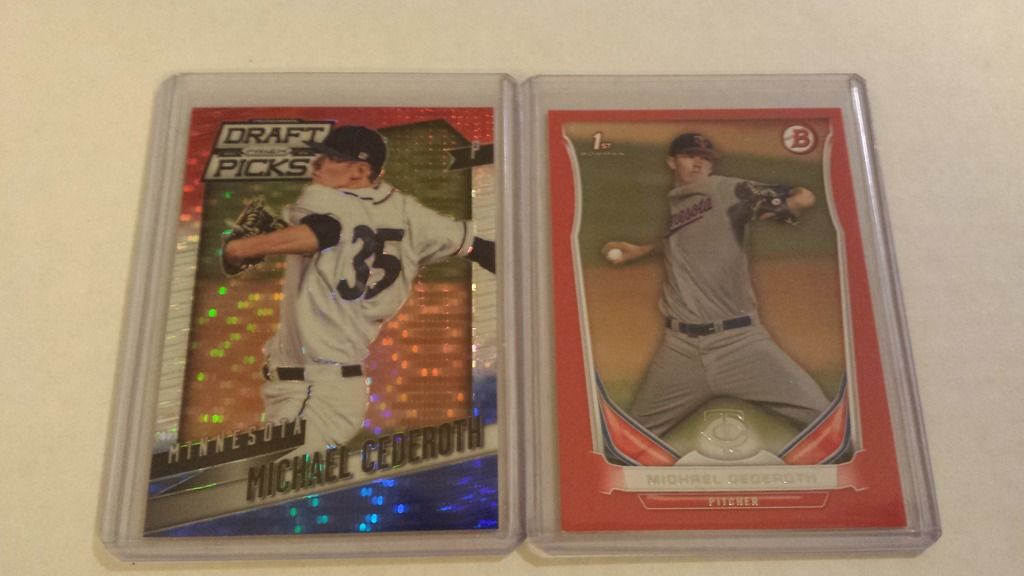 But more importantly about the Bowman Cederoth ... it's "TRUE Ebay 1/1" lol