Looking to trade this 2013 Russell Wilson Totally Certified Red Auto Jersey RC # 64/199 for a Patrick Kane auto jersey.
Also, please check my organizer, or my photobucket, to see if there is anything other trade we could make. I would be looking to trade for Aksarben Knights, from the mid 2000's Heroes and Prospects, and other Blackhawks.
Sending first is also not a problem for me since I'm new.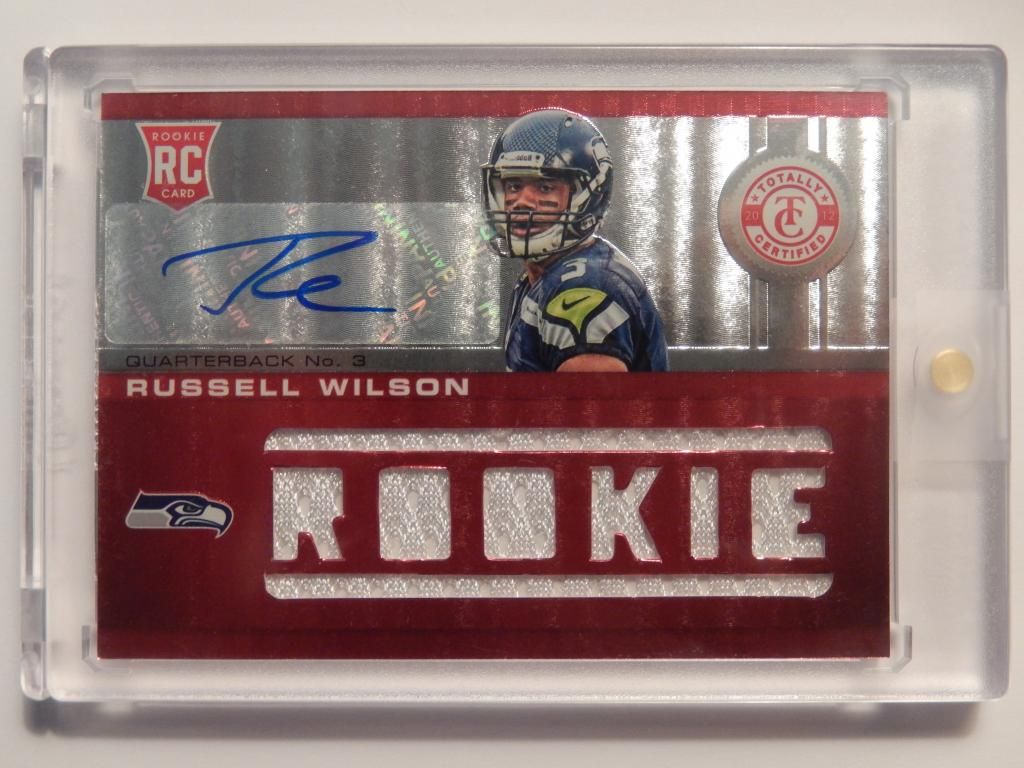 http://s1157.photobucket.com/user/TheJoe...t=3&page=1
Thanks, Joe