First a card I traded for with Megatron2181
Now the unexpected mail. I had a package this morning at the door. I saw it was from Upper Deck and had a sticker on the packaging box saying Random Act of Kindness. I had absolutely no idea what it was.
So I opened it.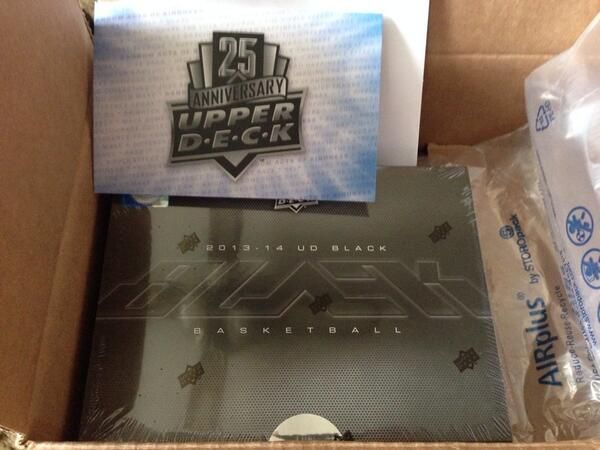 A box of 2013-14 UD Black!!!! I was blown away. I had tweeted a few weeks ago how I had given up buying cards during Lent but really wanted to open a box of UD Black. I still cant believe it!