Had about half of these from growing up, decided to finish what i started yet again.
Full 50 card base set,
10 card Holoview Heroes insert set,
Penny Hardaway Tribute card, and
MJ Record Breaker card.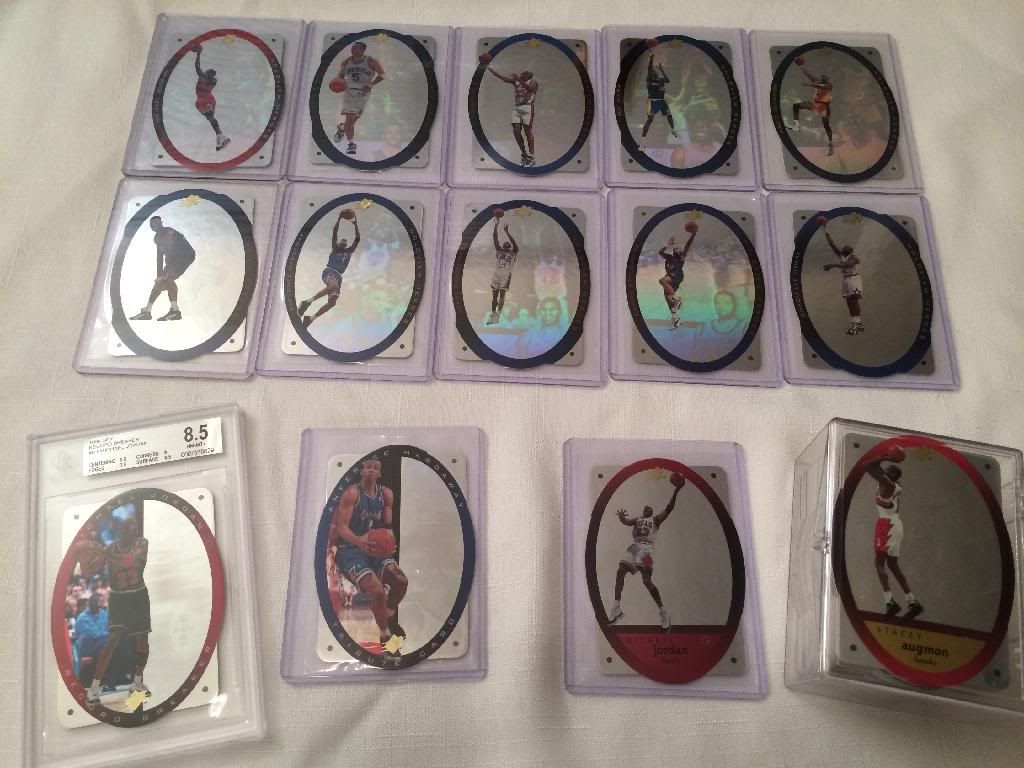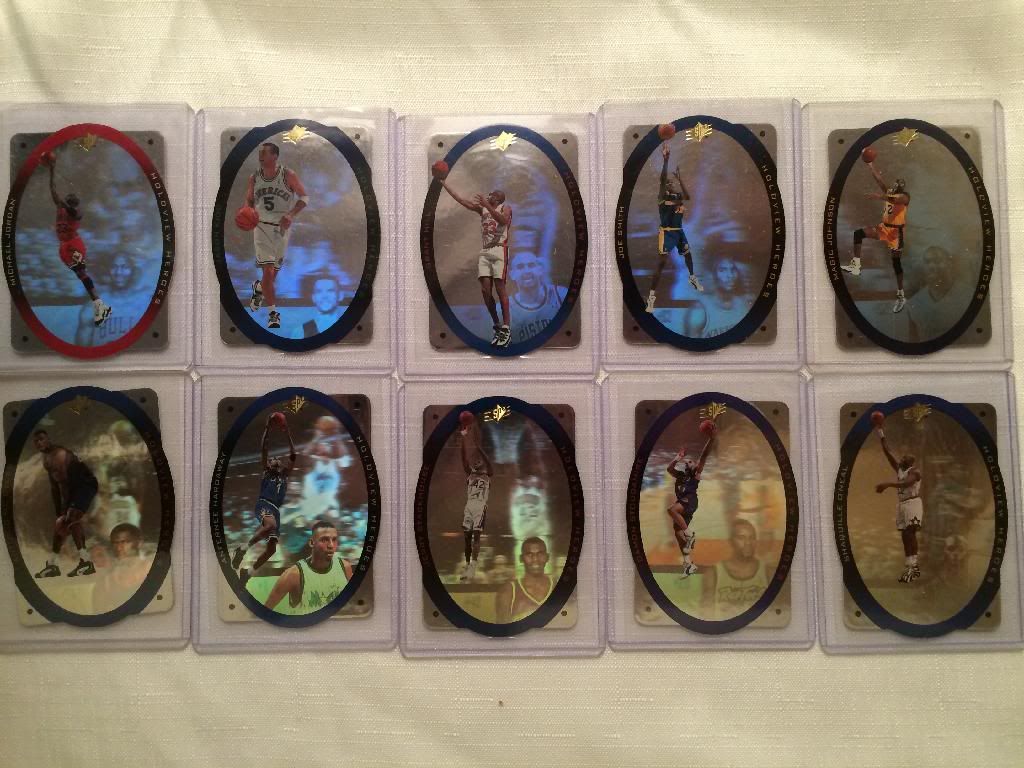 Spent a little more time trying to take good pictures this time around. Thanks for looking.
Missing the Gold parallels. Also the Anfernee and MJ auto cards which are probably out of my price range.