Yesterday I had the opportunity to go down to Portland with some friends to watch the Blazers play the Warriors. Obviously I was most excited to see Klay Thompson play. Seeing players in person is far more impressive than on tv. I was beyond impressed with Curry, Thompson and Lillard. Curry has an extremely impressive cross over and this was seen several times. Curry and Thompson combined for 64 points....here is what is cool....they had 51 points combined in the second half! It was one of the better games I have ever seen. Blazers had at one point a 18 point lead and the Splash Brothers stormed back. Klay hit two threes in the final minute, one of them being the game winner and the game went down to the last seconds. I was also impressed with Klay's defense. He was on Lillard most of the night. Although Lillard had 20+ points, he did so on barely 33% shooting. Here are some of the pics I took. I have a lot more if anyone is interested. Since there are a couple player collectors on this forum, I tried to get some pics for you (Lillard and Barnes).
Pic of Iggy in warm-ups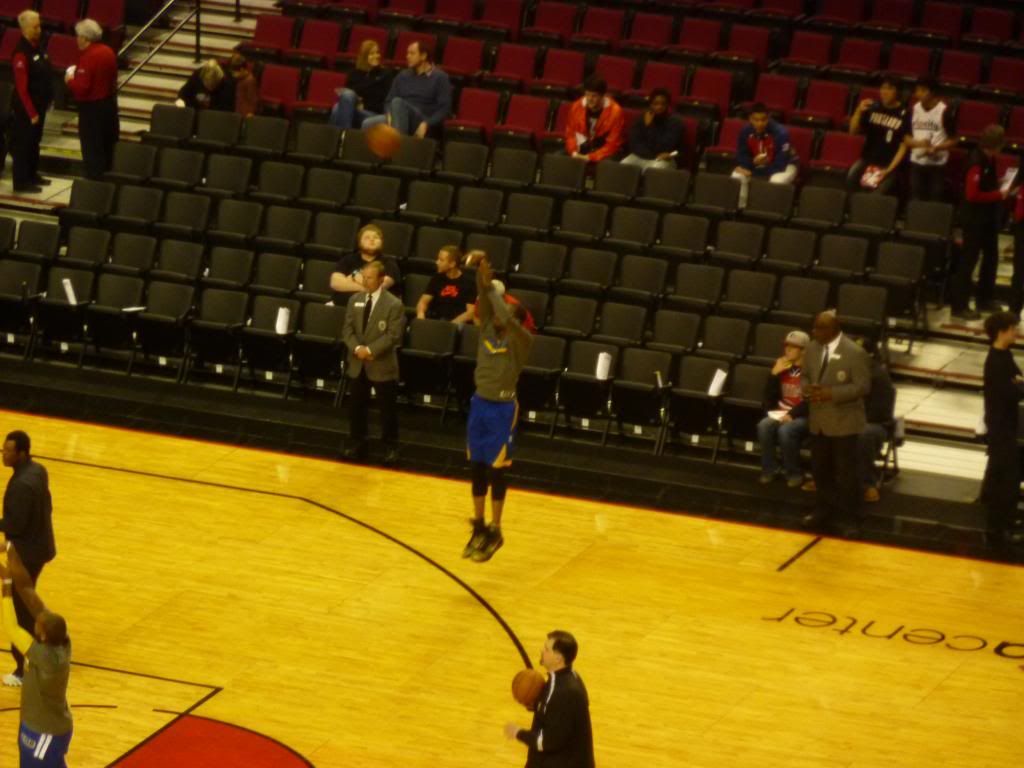 Barnes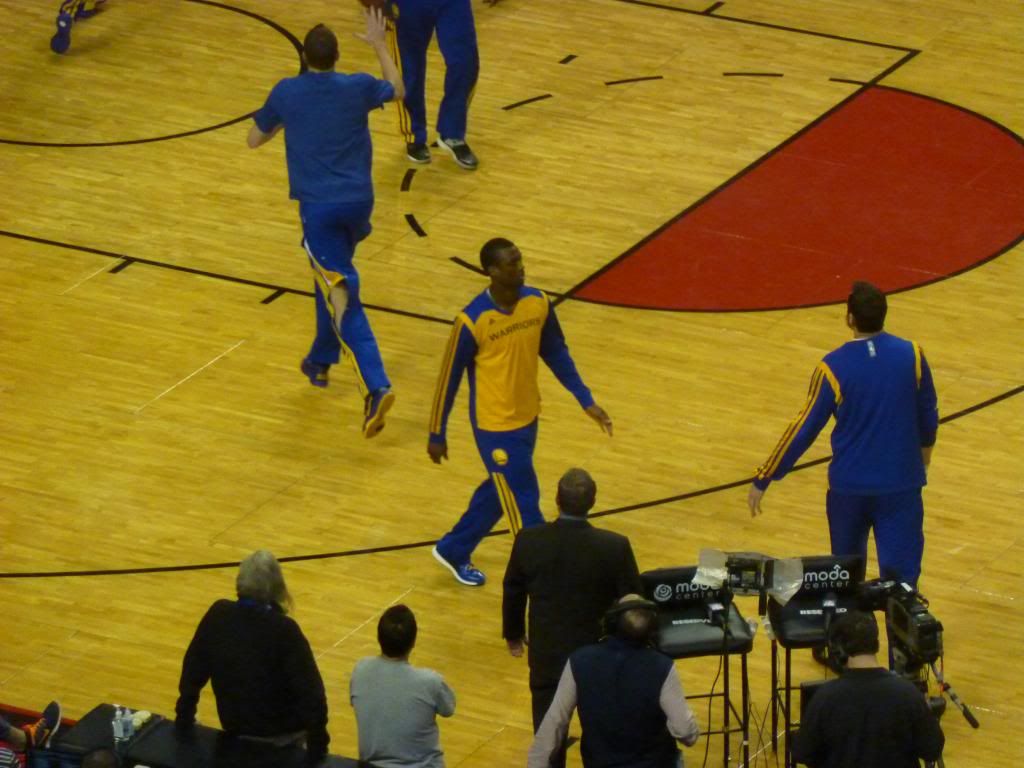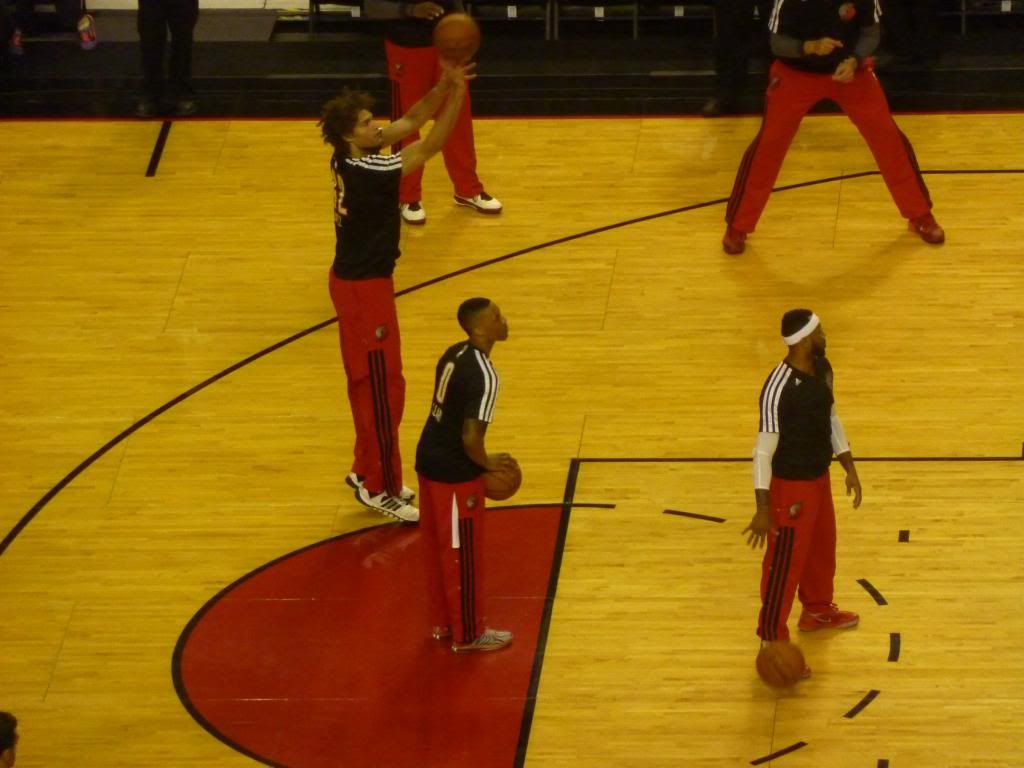 One of my favorite pics of Klay!