Tried my first box of Certified for this year and the Lcs had Archives on sale. Happy with both boxes.
Willie Gault from Archives Chris Gragg #/999 one color Prime Vance McDonald and a dirty Julio Jones jersey #/99. (The Julio is not damaged it scanned funny.)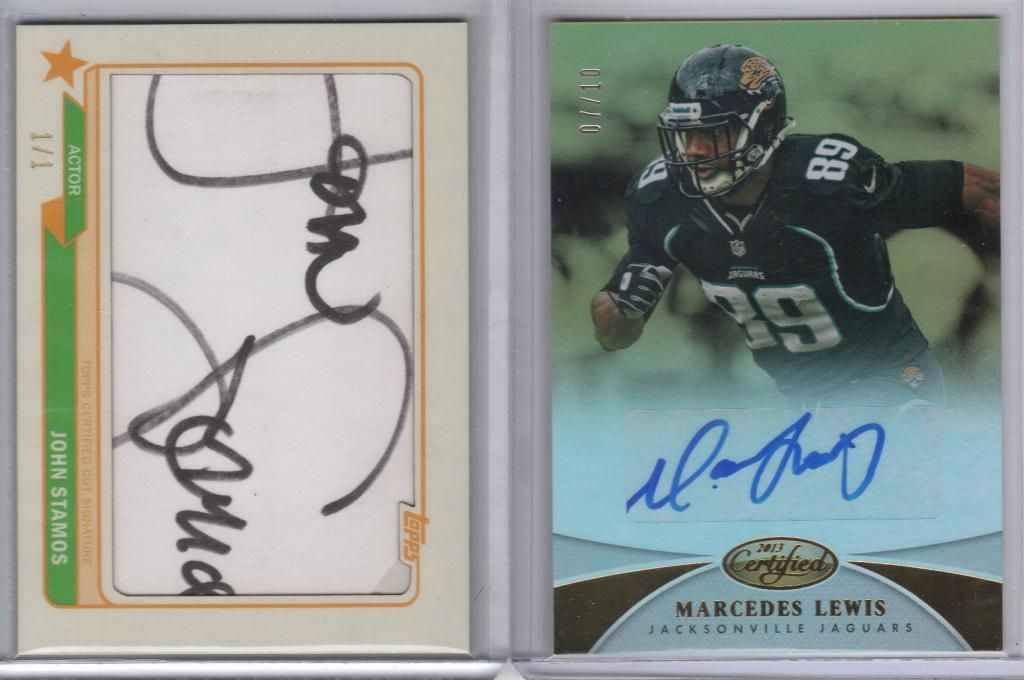 And the big hits imo Marcedes Lewis gold parallel auto #/10 the other auto from Archives a 1/1 cut auto of John Stamos!