LCS weekend and picked up some blasters. 3-2013 Topps and 1-2013 Topps Platinum and 1 pack of Platinim picked out of the box by a woman I asked for luck. And 2 PC cards. And 2 cards for a fellow member. Just gonna show whats in the blasters first for those who havent bought any yet,
.
Here is the MOJO I got for asking a nice young lady to pick my Platinum single pack.
Mike Gillislee Sweet patch Auto (sticker). Numbered 60/125. It was the only card in the pack.
.
3 Topps Ribbon Team patches, 2 camo 1 pink (manufactured, came in their owns packs, Target exclusive 1 per box). Not numbered, only the NFL Ribbon Logo's are numbered (99). And prolly just in the Hobby boxes.
.
Topps Pink parallel (Gore) Same as last year, numbered to 399.
.
In the Platinum blaster I got 1 jersey card of Stepfan Taylor, separate from the packs. 5 rookie cards (Teo being the best). And these 2 X-Fractor cards (Ball and Dysert- not numbered). No other inserts at all. Just base.
.
.
Here are some of the inserts in the Topps product. Camo is /399 and gold is /2013. Same idea as last year as well. Also below is the Saphire parallel for the platinum cards ( Graham-not numbered). These cards are on thicker stock, and has those oblong circles in the swish.
.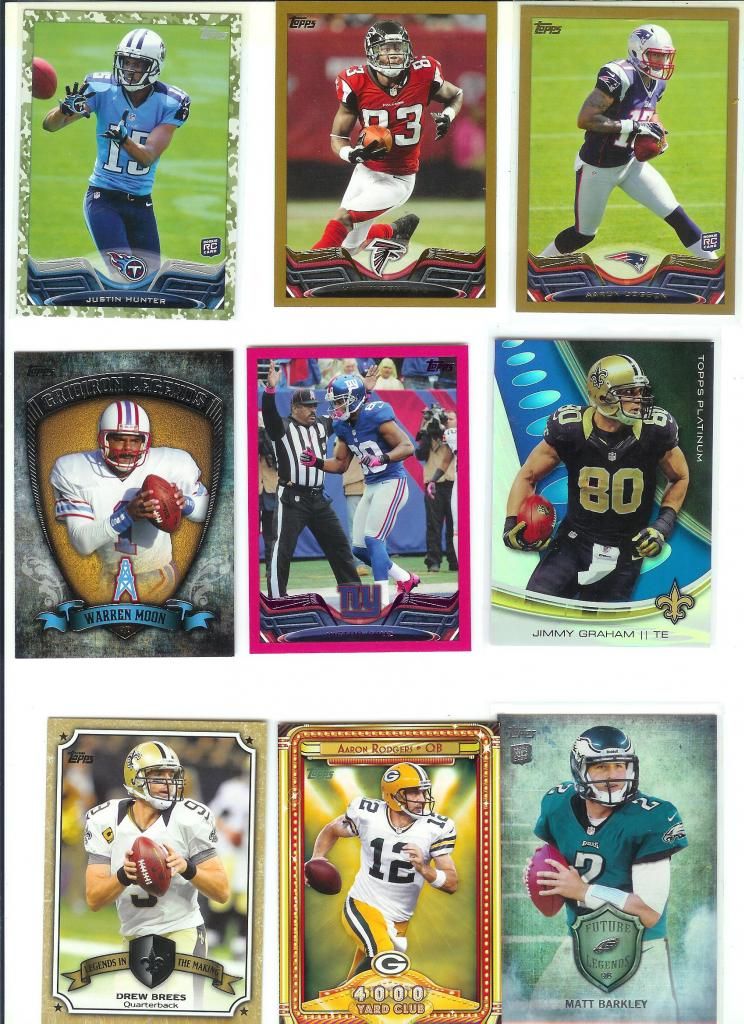 .
Here we have 3 of the mini's from the Topps product.4 per box. Btw I averaged 15 rookies per blaster as well.
I picked up these 2 Owens hard signed auto's to trade to a member here on Beckett. Both Sp Authentic 1999 and 2000 buyback 258/282. Was glad my LCS owner held onto these for me. I asked him to keep an eye out.
And these 2 cards I picked up for RC/PC! CJ Spiller Certified Auto/Mem/RC 019/349, and Cam Newton Absolute Auto/Mem/RC 123/199..!!
stoked to add these to the collection...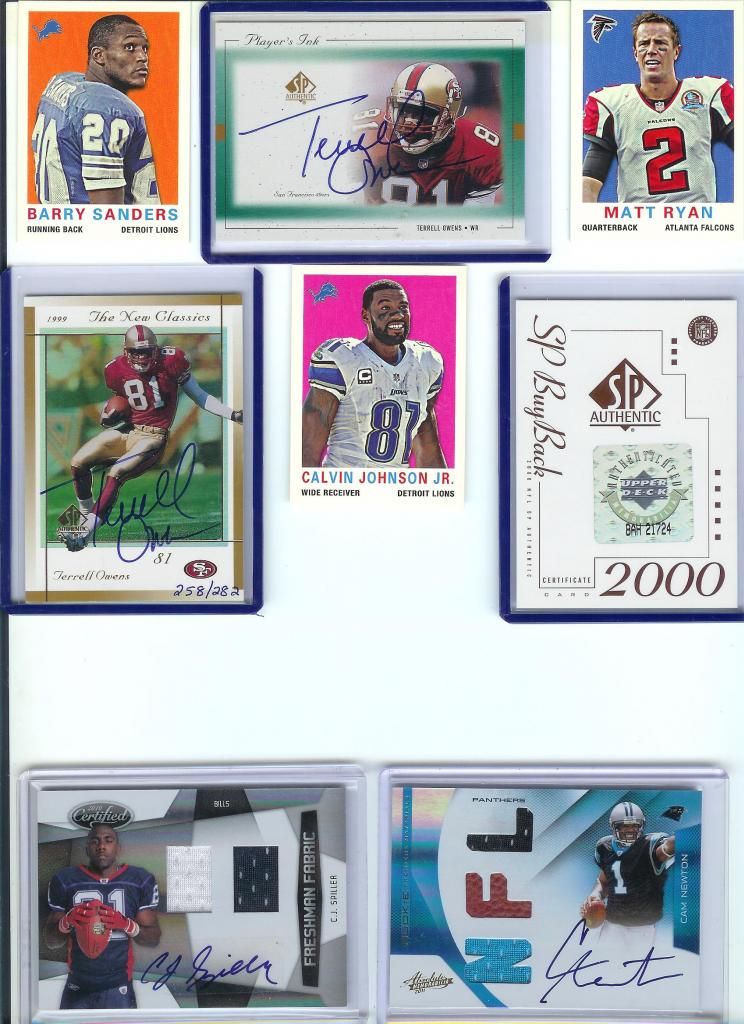 ..
~cheerz~
Fx