Part of my Pierce rookie year collection. Overall, couldn't be happier with the results.
This one came back N6 which means that it doesn't meet the manufacturers minimum size requirement. They don't think it's altered or anything just too small. Wtf! I was suppose to get a voucher for a free grade as a result so I'll have to follow up on it. The funny thing is I have another from a different source and they are identical in size.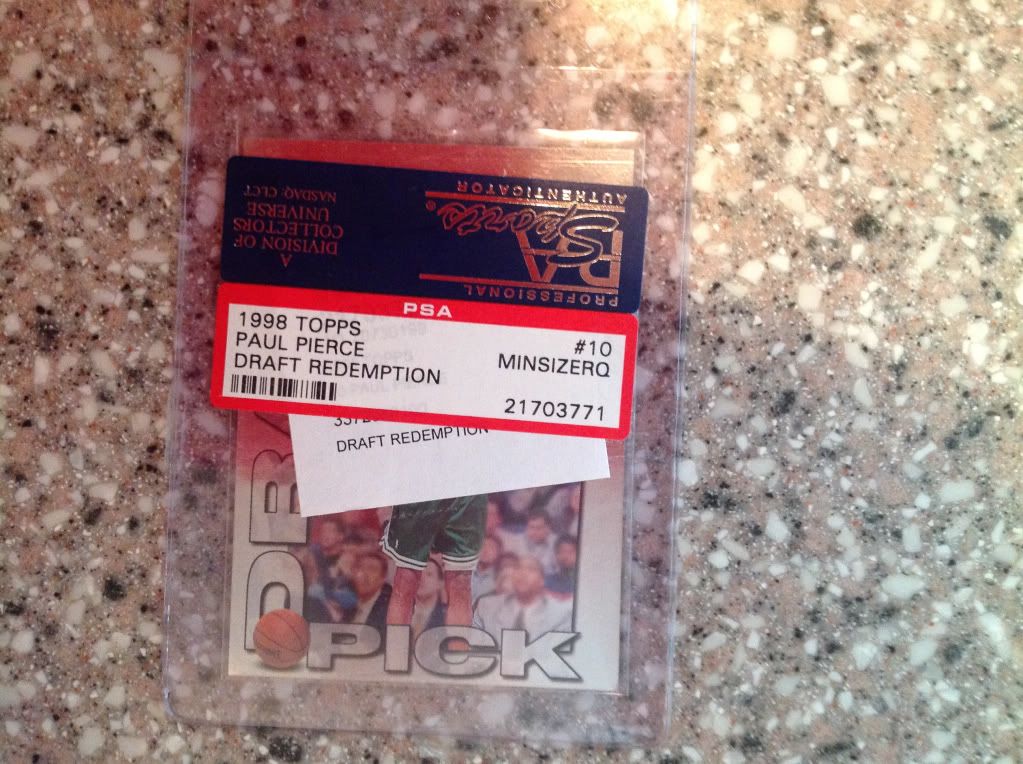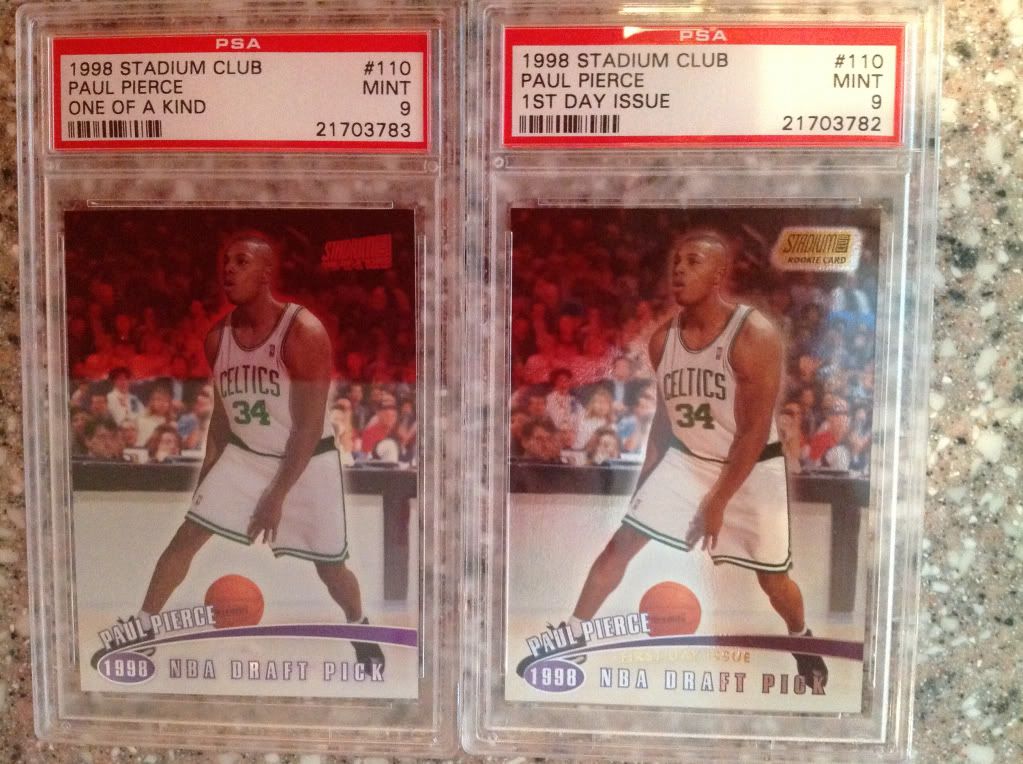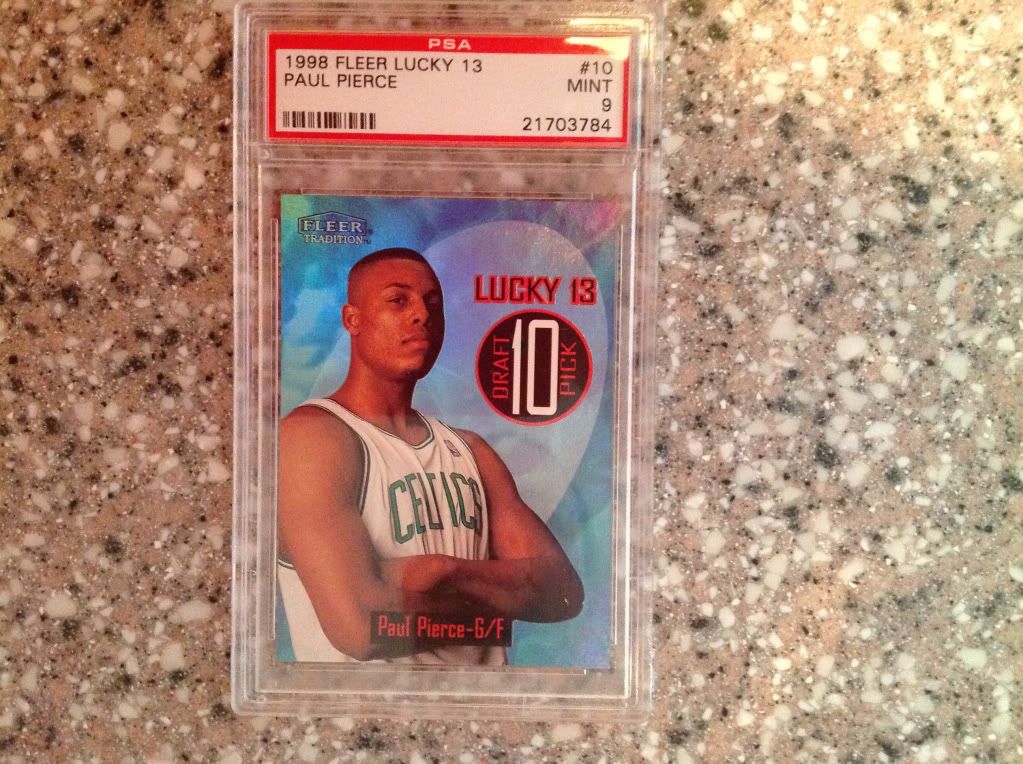 And a drum roll please.....