Been waiting on this package for awhile now but they have finally arrived ...Also some other stuff in the mail this past few weeks but yeah some of the best "Retro" stuff FINALLY in the PC.......
1998-99 Upper Deck Bronze SP 48/100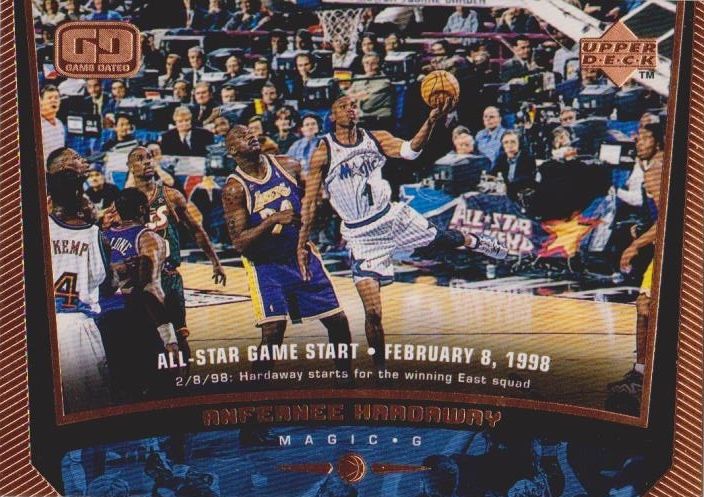 1998-99 Upper Deck Heart & Soul Bronze SP 4/100
Ok and on to the better "Retro" stuff....
"Yeah foo! The real retro!!!"
1997-98 Topps Finest Gold Embossed Refractor SP 72/74
1997-98 Premium Team Skybox Star Rubies SP 41/50
1998-99 Metal Universe Precious Metal Gems PMG SP 21/50
Group Shot with the Ipod
Was a great month of August! Thanks to all for the looks & love as always!