Had a pretty nice haul over the last week or so. I realize to some this might not be anything to be excited about, but there are some pieces here that are very important to my collection lol. The last picture is of the things I picked up for trade so if any interest give me a shout and as always thanks for looking!
Up first is my finally completed Rainbow.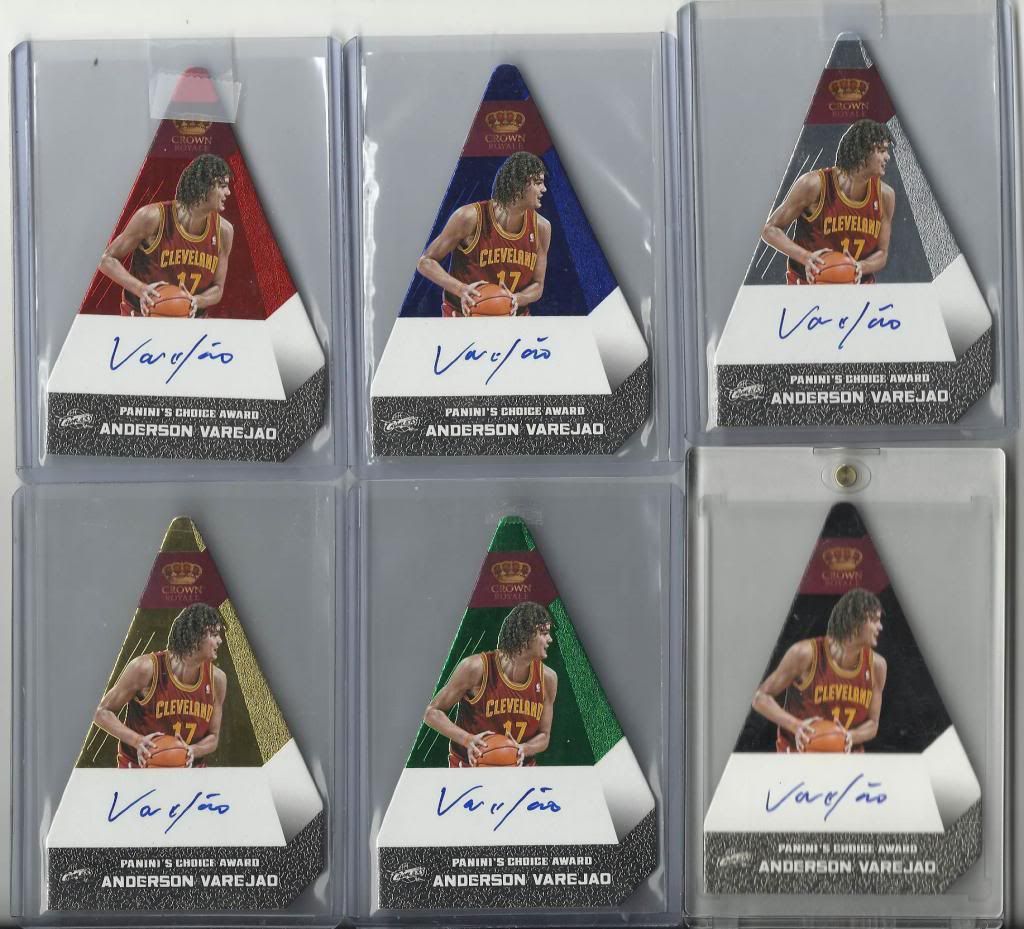 Some other cavs stuff. The Kyrie and Tristan Momentum autos are both the Blue versions #ed /49 also the Zeller is an in person auto. Panini did not make a Rookie Team Threads Auto of Zeller for some reason...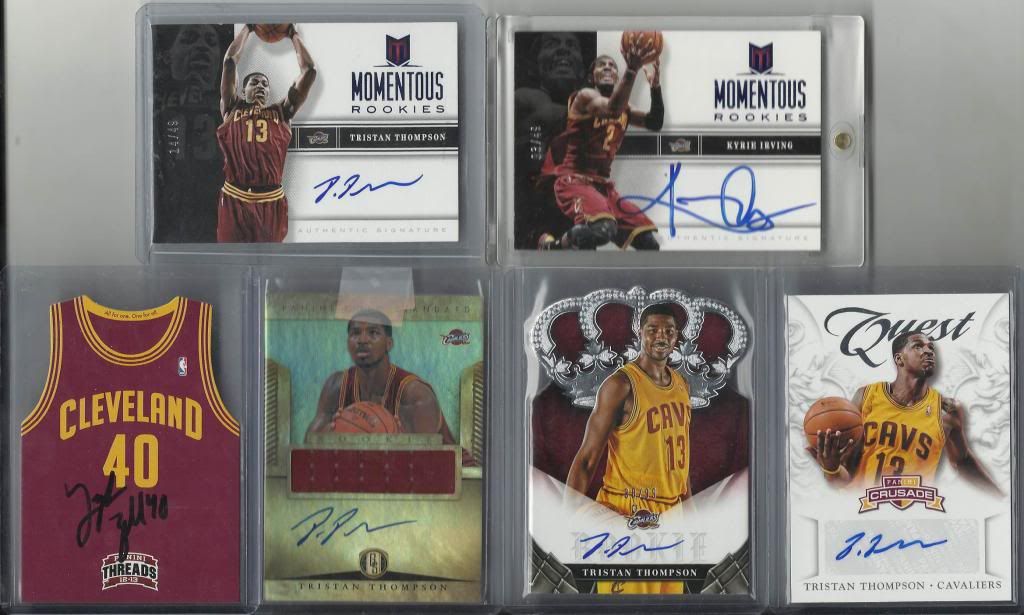 I was stoked to pick up the Olowokandis love picking up rare things for that collection. The Black Diamond is the /25 version and was included as a freebie in a trade I did recently. I already had it but, but I still love it! And the Gold Certified Anderson was also through trade
I'd love to find the green version...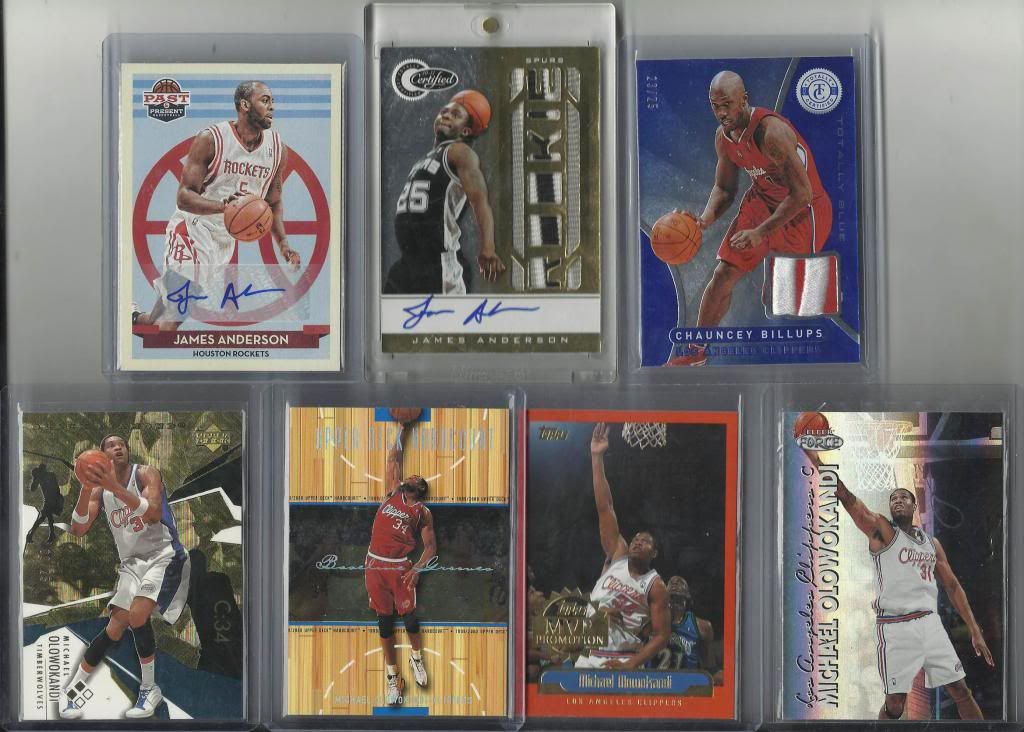 Now for the Waltons
I have been wanting to pick up a Walton/Wooden auto since I first started collecting Walton. The guy is a legend and was key to developing Waltons game. This is probably my most prized Walton now lol, and the Triple Threads is a 1/1 version. I'm not to familiar with all the parallels of these cards but it looked like there were several 1/1 versions ....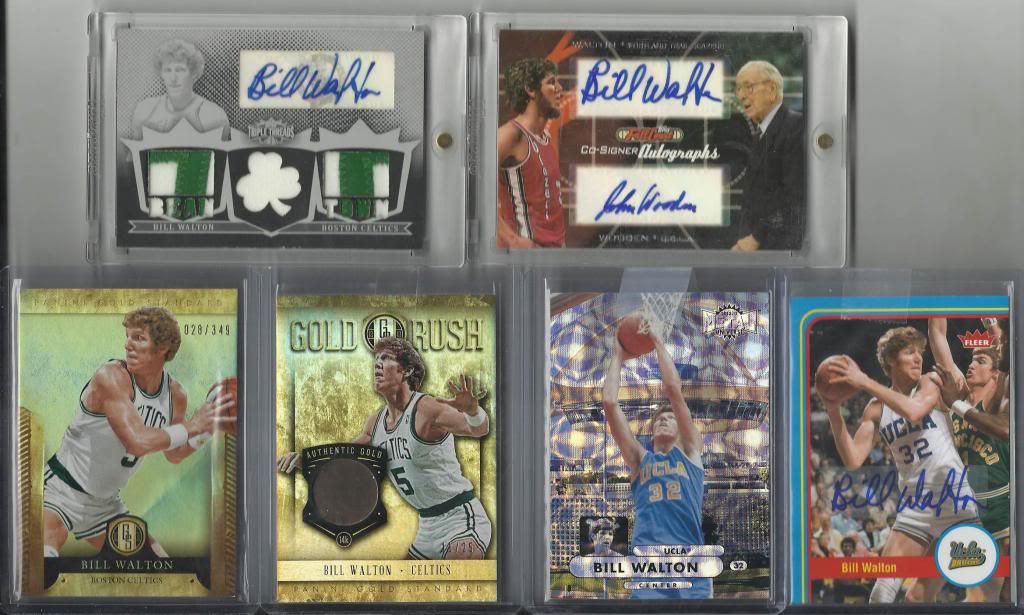 Only picked up one booklet... Plenty more to get though...

I showed the Zeller in the Cavs pic, but I wanted to explain something. I was really disappointed when I saw that Panini only made auto versions for Tristan, Kyrie, and Waiters. The Zeller was just the plain no auto version. So when I saw the card on ebay with an in person auto I was pretty happy. I hope it is really his auto, but for like $4 I'll take the risk. Besides I don't really think there is much money to be made in forging Zeller autos lol.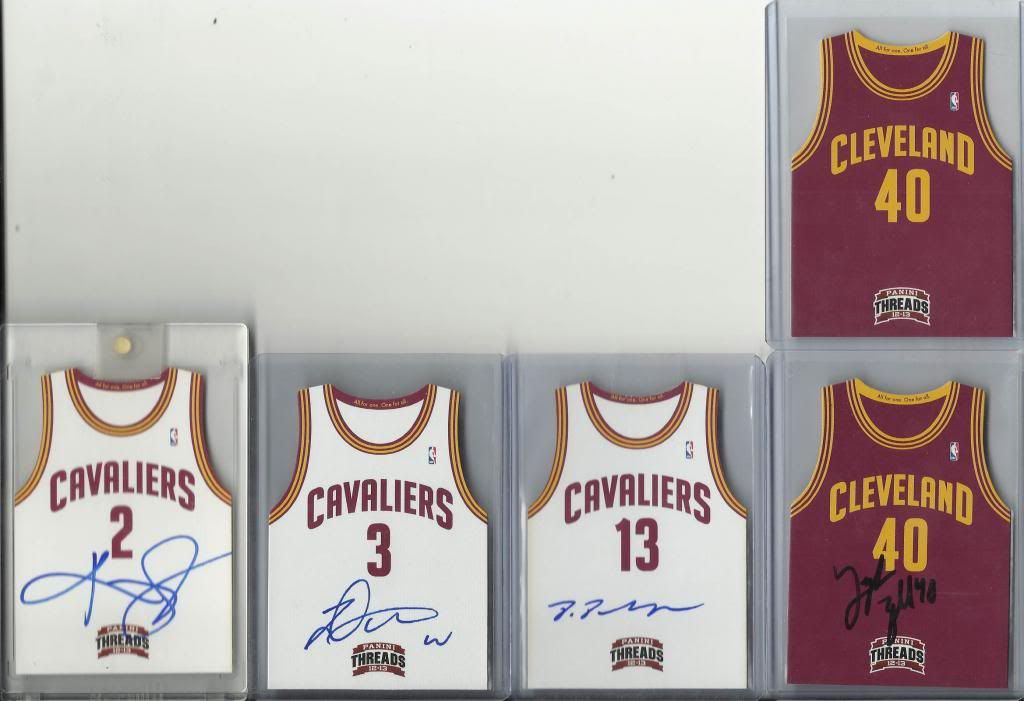 Lastly some stuff for trade. They are added to my Org so PM or send offers if interested.