Was waiting to do a spectacular mail day with the cards that are currently en route to my mail box but figured ehhh what the heck I will throw these up!
"Hey Penny1fan how bout a mail day? Could ya do that for a brotha!?"
Well Lil' I sure can ....
1995 Kings Of The Court Odd Ball card (never seen another like it ever!?)Anfornee huh?
1996 Upper Deck Class Acts Auto W/ COA SP /500
2002-03 Premium Gear Rubies SP /100
1999-00 UD High Definition Level 2 SP /25
2012-13 Crusades Blue & Red /99 & Purple /49
2012-13 Absolute Heroes Auto SP /49 - completes the pair
2012-13 Gold Standard Metal Insert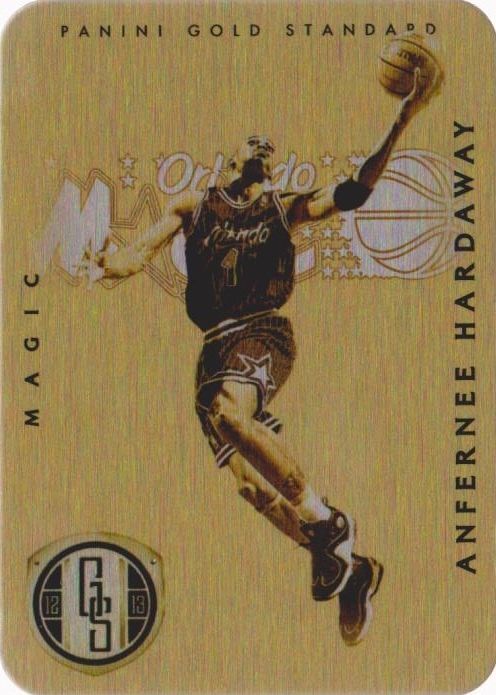 2012-13 Gold Standard base cards Magic,Suns,Knicks SP /349 - Magic card is SP 001/349 Jersey #
2012-13 Gold Standard Platinum Parallel SP /10
2012-13 Gold Standard Superscribe Auto SP /25