Received on Friday....Limited 1 box, Timeless Treasures 1 box & 2 Promos. Here are the hits with scans....
Limitted = Redemption, Josh Harrellson RC; Center Stage Materials #/199, Metta World Peace; Unlimited Potential AU #/199, Iman Shumpert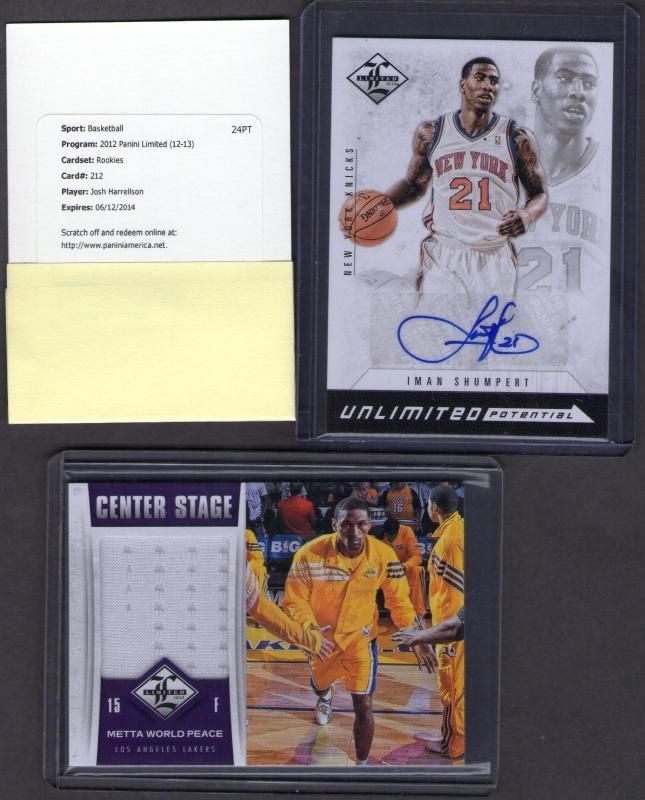 Timeless Treasures = Perennial Materials #/149, Kelly Tripucka; Time To Shine AU #37/199, Iman Shumpert; Glass Rookie #/499, Robert Sacre.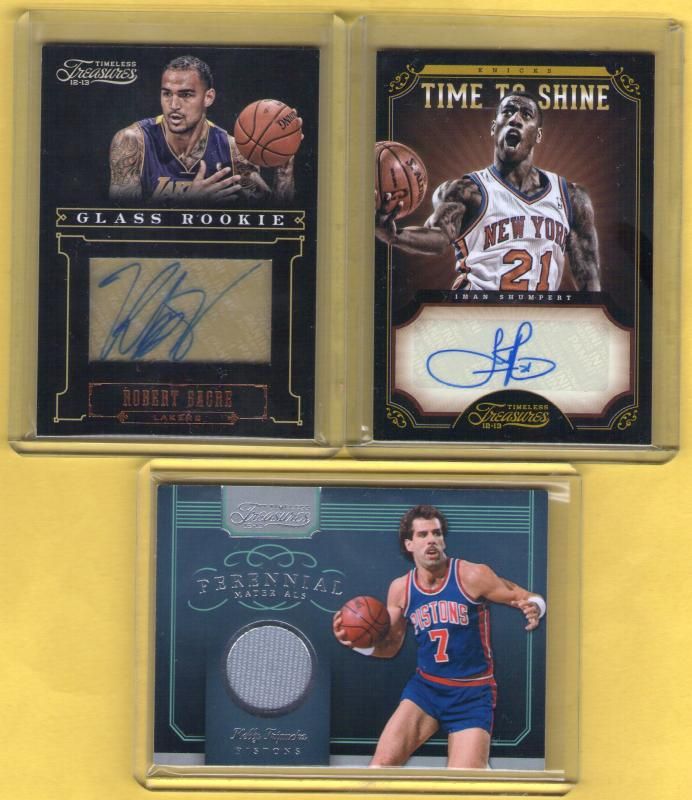 Promo's = Private Signings AU #3/10, B.J. Armstrong; Rookie AU Patch #5/10, Derrick Williams.