(the pics were taken today at a sports shop trying to get some info on value)
Ok, it's not a card, but a sweet piece of hockey fandom none the less...
A little history.
I'm currently very slowly moving out of the house I've lived in for about 15 years. This house was my grandparents house, which I bought and moved into when they passed away. It was built for my grandparents back in 1947, and noone but my family has lived there since. My mother and her sisters were born and grew up there, as did I spend much of my childhood there.
Anyways, I went up to the attic today, which I haven't been in for a few years. (it's not easy to get into, you have to climb thru the bedroom closet, and the stairs are on the other side). I knew there were all kinds of boxes still up there, from when my mother and aunts were still living there, mostly books and board games.
I was looking around, when I saw this leaning against a chair....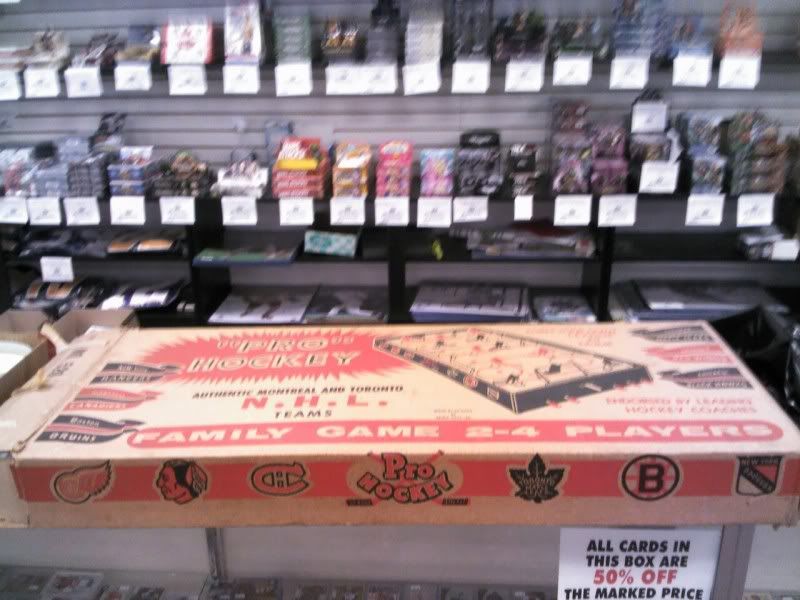 So I excitedly brought it down through "Narnia" back to the bedroom and pulled the toy out of the box: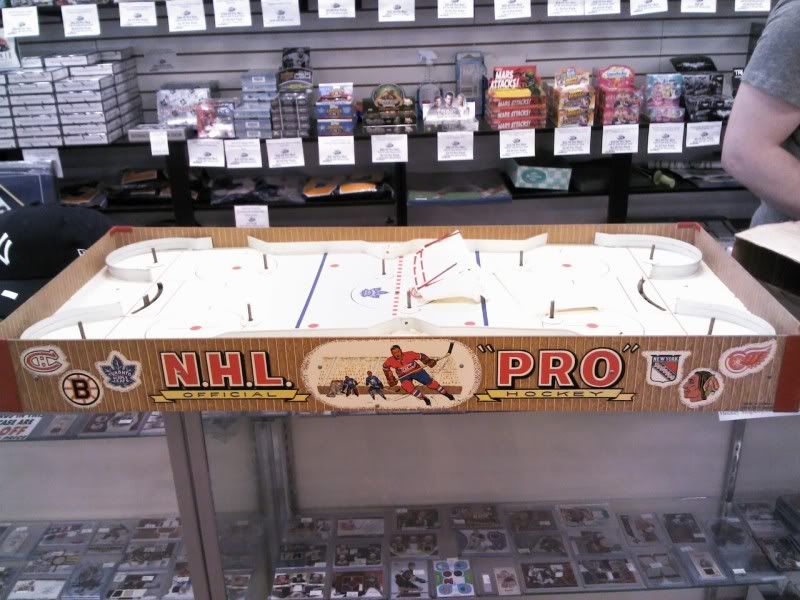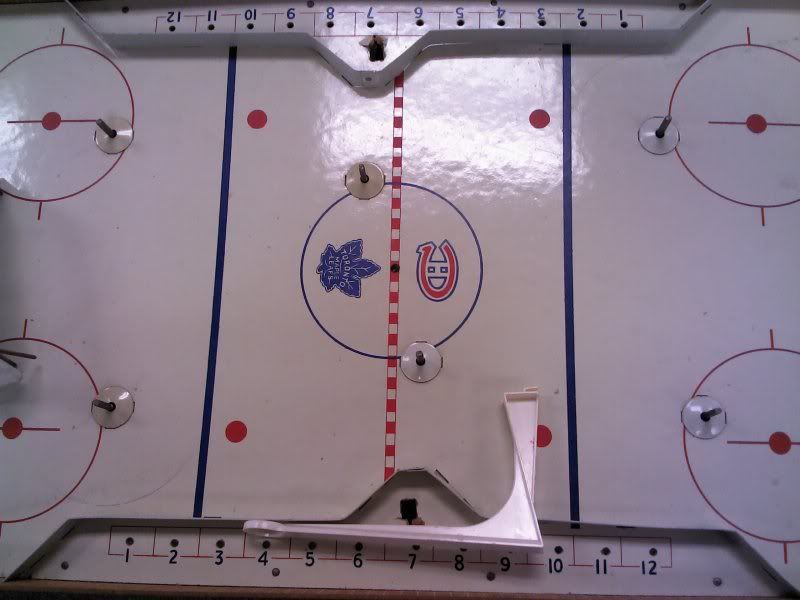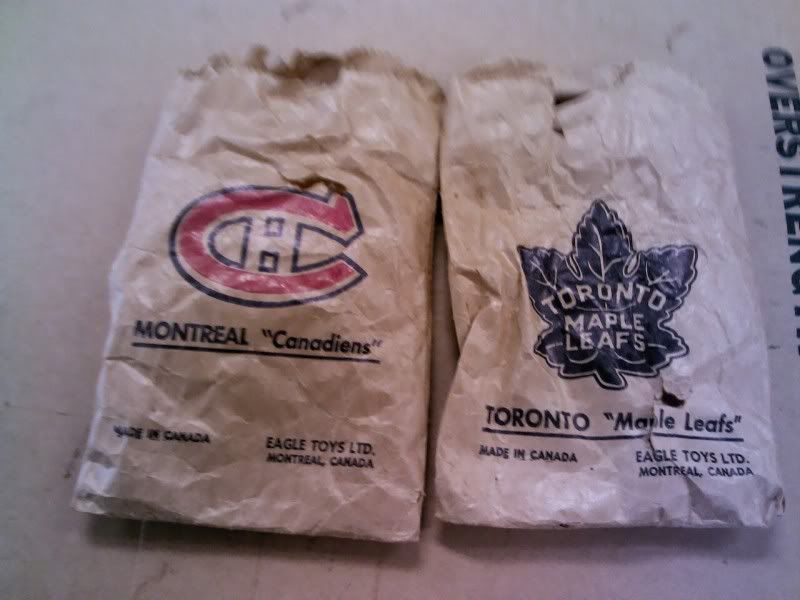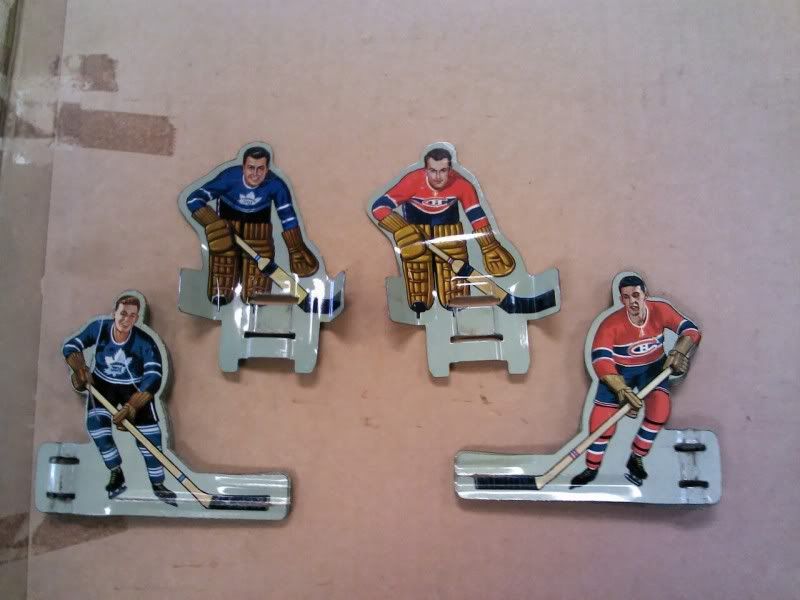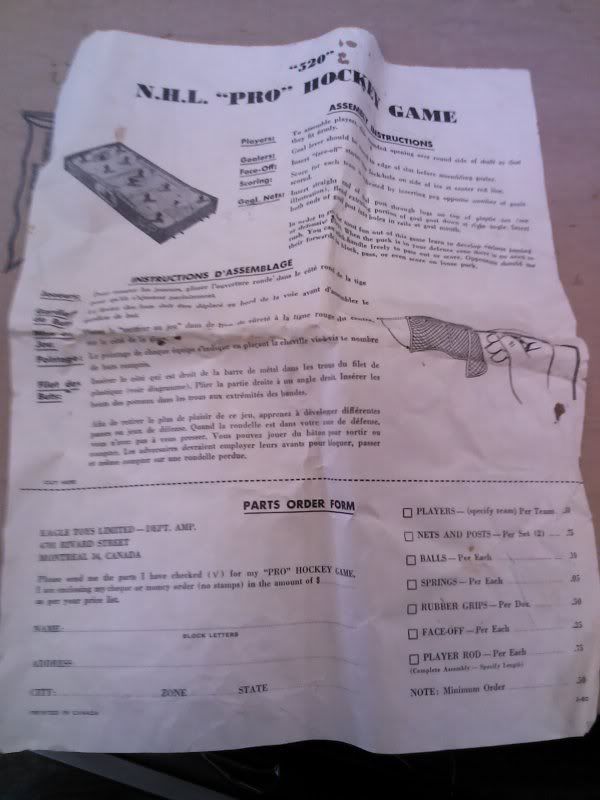 Yes, I even have the original directions...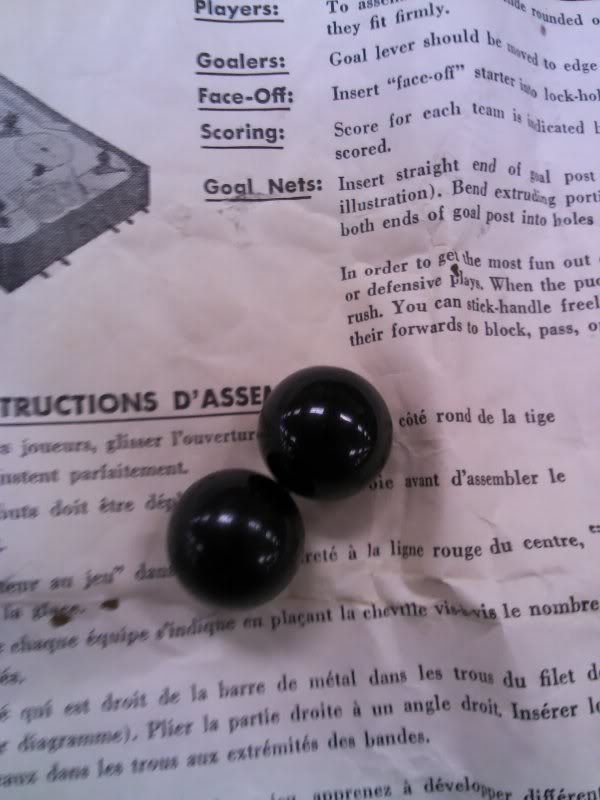 Along with the original "pucks", a pair of marbles!
This is awesome!! Just wanted to share.
I'm not 100% sure of value, the guy at the shop was being kinda vague, and kept asking if it was for sale..It's not for sale, to me this is a family treasure...