Good day peeps!
Some great trade mail coming my way the past few days. As always thanks to the great traders on the boards!
(Available)
Here on out is PC.
Did some Landeskoging......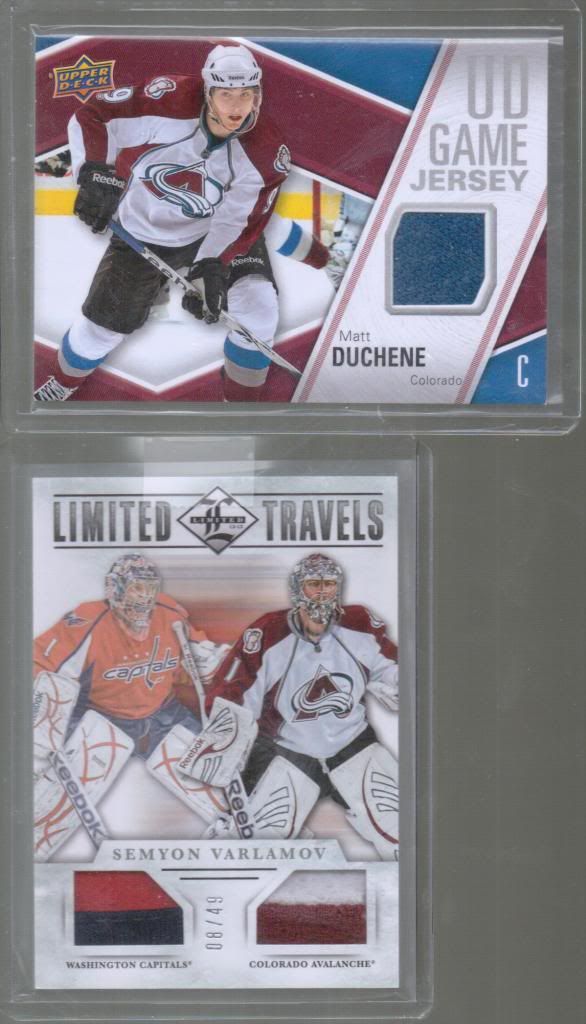 It's been awhile since I've added this many Stastny's in such a short time so extremely happy about it. Have to go through everything and update some things but think I'm hovering around 350 or so now.
Had the Rinkside on my want list since they came out and finally landed it.
And finally, after 2+years and 3 phone calls within the last month or so...the replacement redemption from Panini for the Scratching the Surface Signatures Jamie Benn /100......
2011-12 Limited Team Trademarks AU Matt Duchene /99
Pretty happy I guess since they obliged my team request and that it's hard signed, I was afraid I was getting a scrub jersey or sticker auto.
Regards
JB