I posted a bit ago that I was beginning a new TTM Auto project with some custom cards that I had made. I have the majority of them prepared, but still need to have a few others made for the more recent acquisitions to the team. I have only sent out 2 cards so far. But plan on sending out many more this week. I really like the way they look with the bold blue sharpie signature.
I have received my first of the set back:
01/28 = 4%
Deryk Engelland (03/22/13 -04/10/13 = 10 Day turnaround)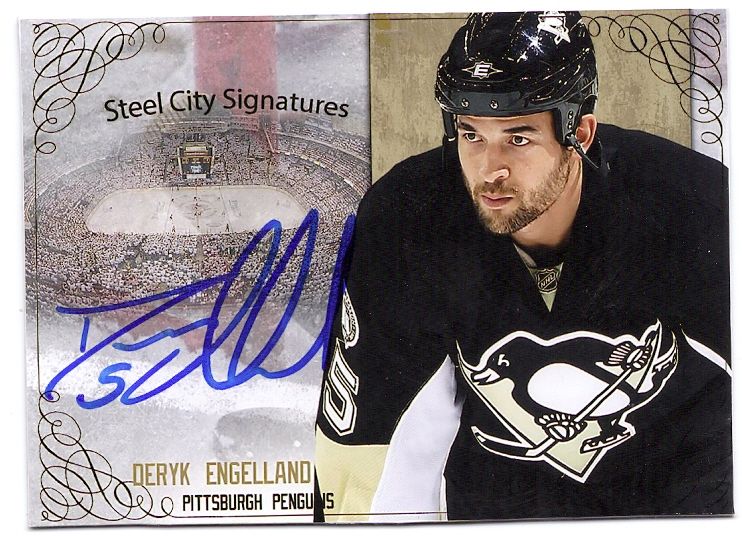 Heres my TTM site page for the set:
http://pensfanaddictsautocollection.weeb...oject.html
Thanks for the views and comments!