Well all it is time to go back down under for work soon so here are some goodies that arrived recently.First i would like to apply a 3 stooges back hand slap to Canada-USA postal services for their very poor efforts shipping cross border.
This years Cup has been hard to purchase in the quantities i would have wanted to buy , so i have bought more singles then usual.I did open some but i am not going to post my breaks , if you want PM me and i will supply you a link to them.
I collect gold rainbow rookies each year and a few players as well.This year i am collecting Landescog , Connolly and Couturier.My Landeskog redemption Que is quite lengthy Cup rookie /99 , gold rainbow rookie /92 X 2 , draft board , emblems of endorsements , autograph rookie gear booklet /25 and Hopkins / Landeskog dual scripted swatch /15.
I am still looking for a few more Landy Cup redemption's Ovechkin tribute /5 , limited logos /50 , scripted swatch /35 and maybe the dual scripted swatch Hopkins / Landescog /35 and maybe another Cup rookie /99.
Enough rambling on with the show.Enjoy the view.
Lets start with a non hockey card. this is for my brothers birthday surprise , this golfer has not had a signed card until now (that i know of ) It is my brothers favorite golfer so i hope he likes "The Big Easy"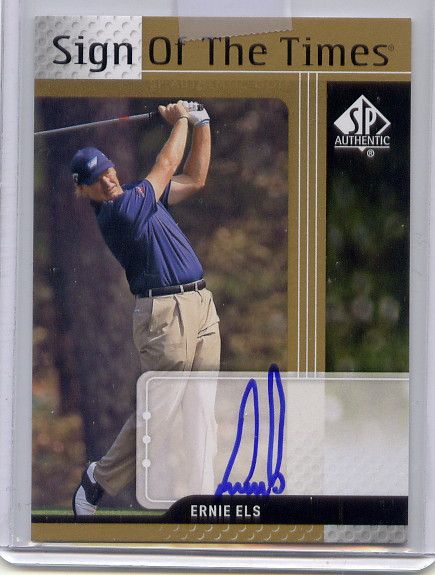 Well a mail post needs at least one Hedman
Next Wednesday was trading night at Maple Leaf Sports here in Calgary and was able to make some trades. A big shout out out to all of those i traded with that brought these cards my way.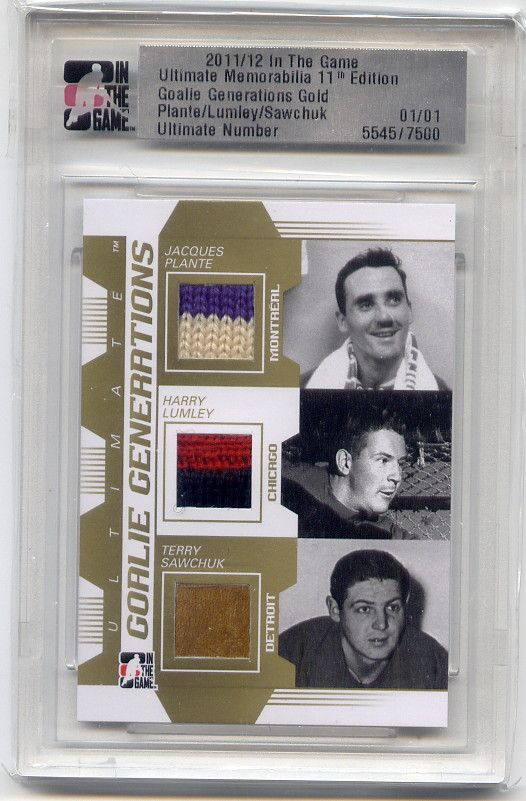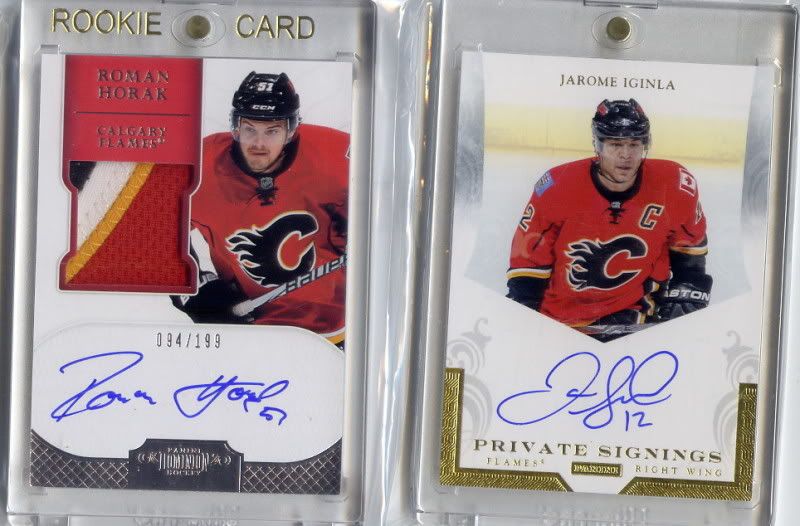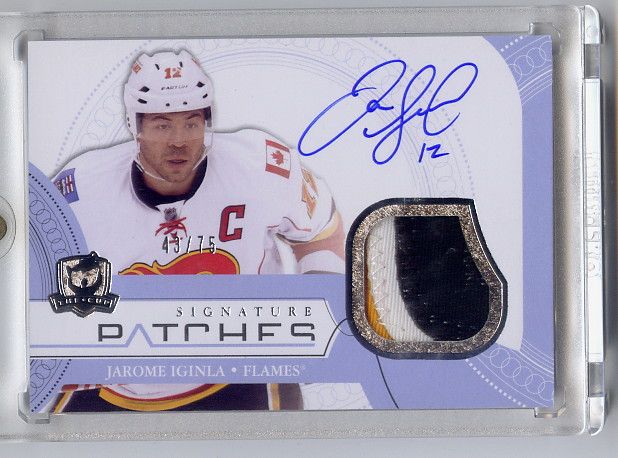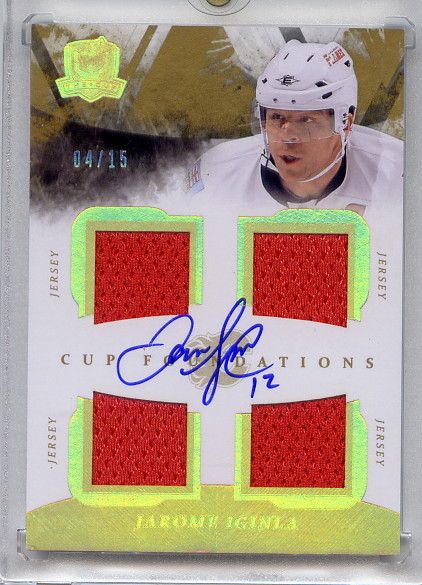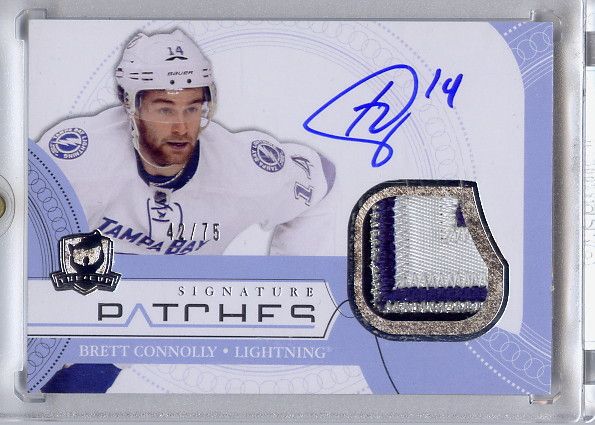 I don't have a Paninni redemption account so not sure what to do with these 2 cards , would like to redeem the Landy but Voynov not sure.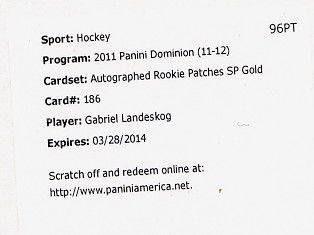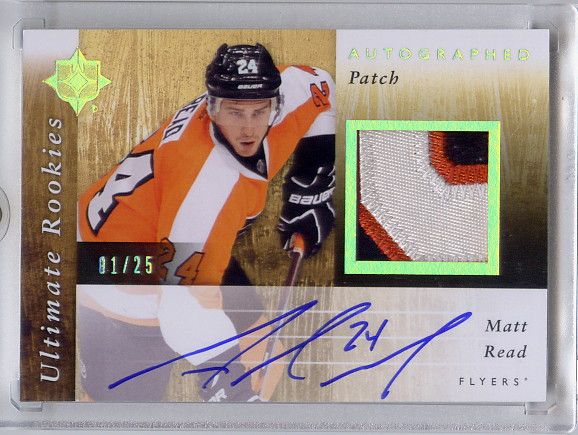 This card was one the cards in my only negative dealings in the hobby where i have been burned for $$$ on a high end deal.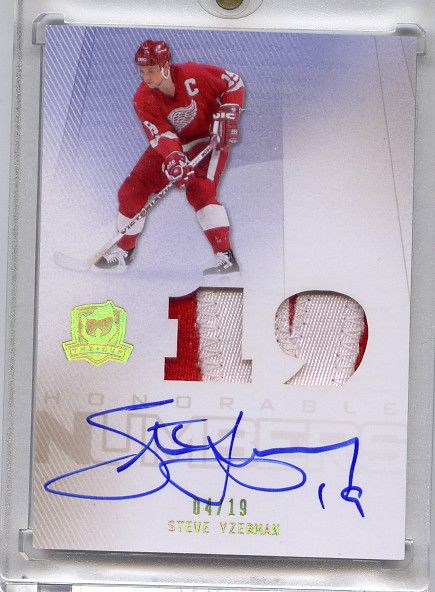 ---
Next a few random ebay pick ups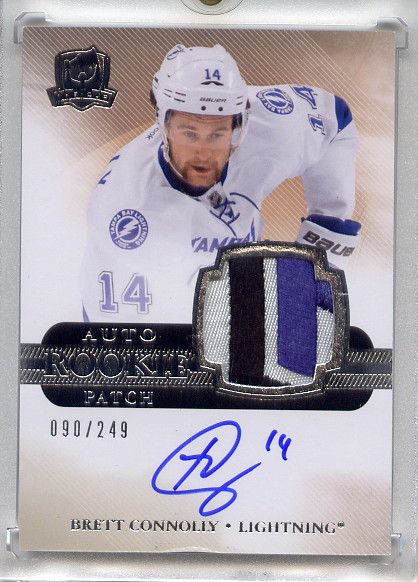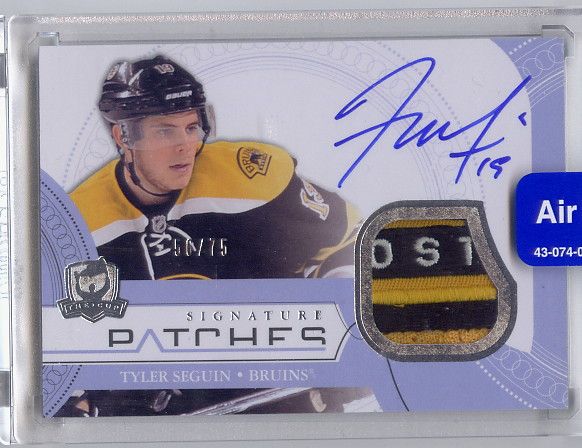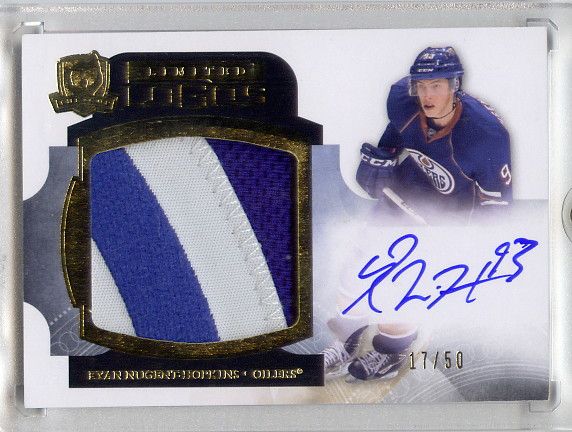 Then i would like to thank Brian (cfind) for the next 2 cards
Just waiting for the gold rainbow /14 to complete my Connolly Cup rainbow.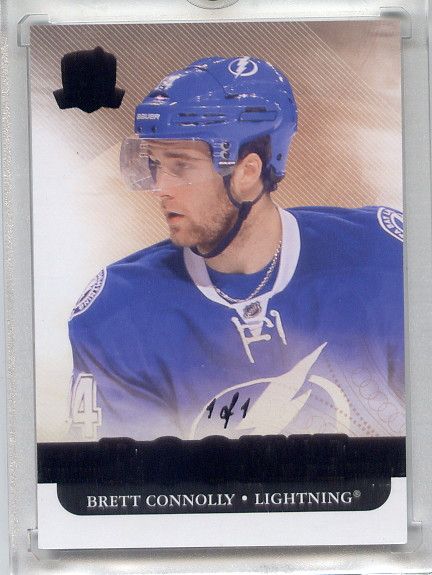 Now let us do some gold rainbows one of my favorite sets.
First a big thank you to Patrick for this 58/58 gold rainbow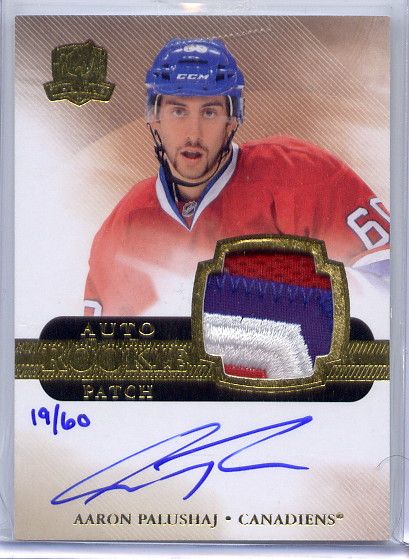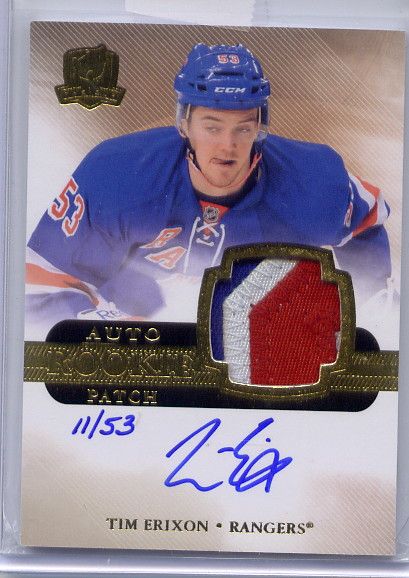 A big thank you to Luc for this sweet Leblanc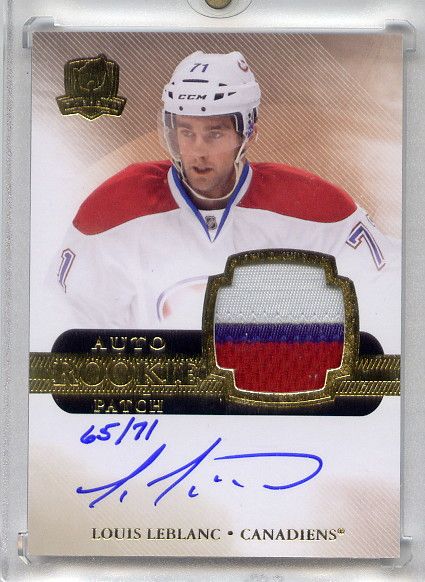 ---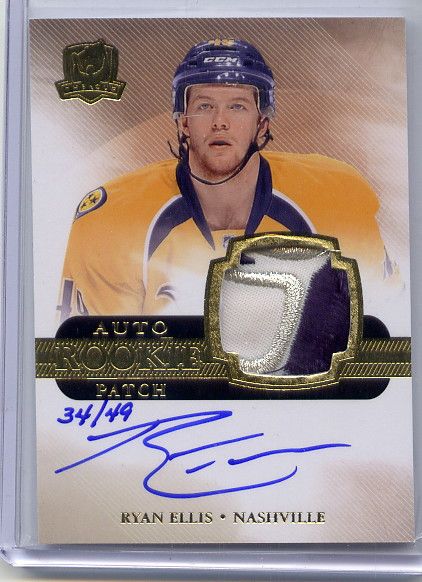 A big thank you to Mel for this sweet Colborne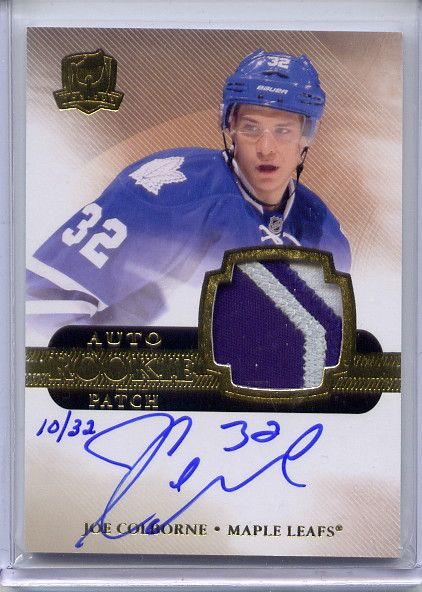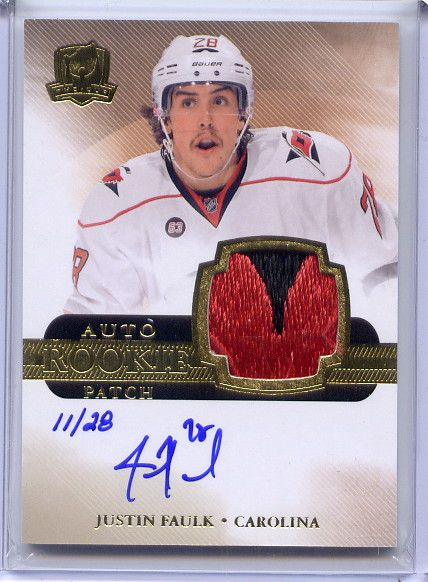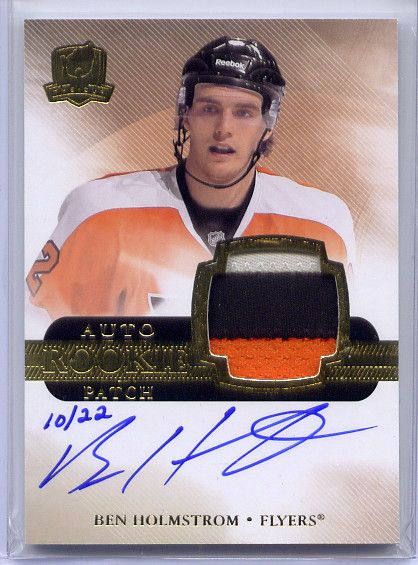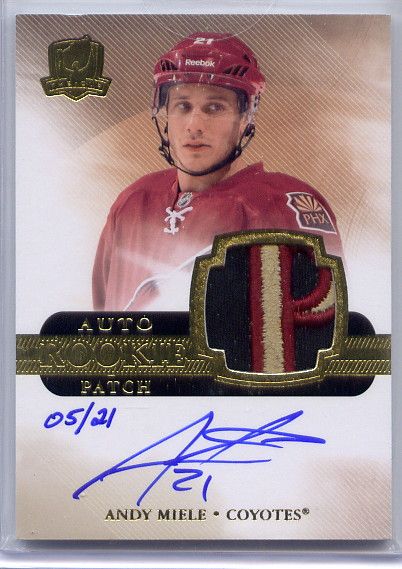 A big shout out to Cole for this sweet Bulmer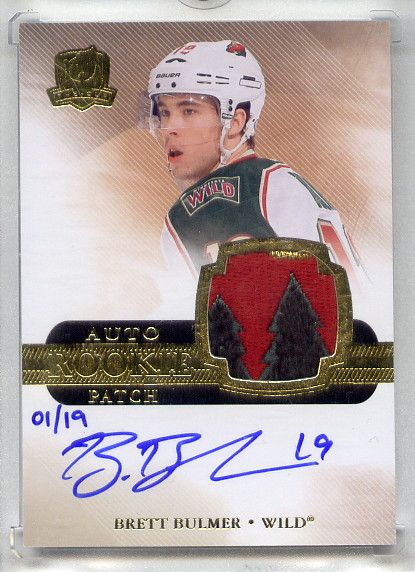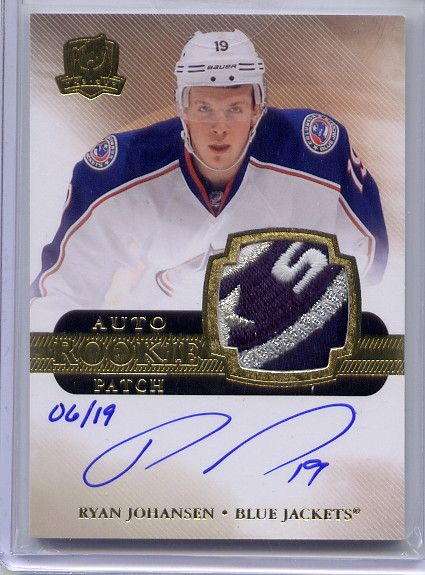 ---
This year i also decided to do the six Cup rookies /99 as what i consider a set from the Cup. Hodgson and Landeskog are in my redemption Que and here are the others.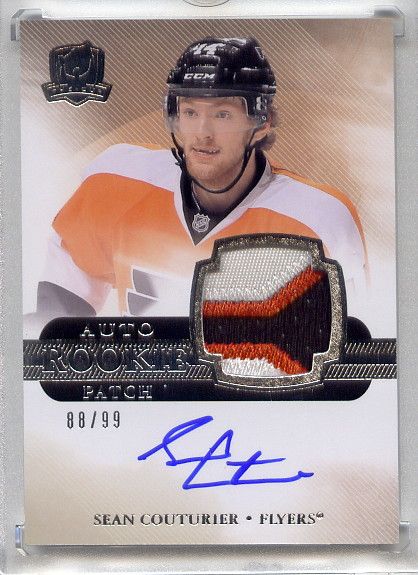 I showed this one before it is part of the 6 for my set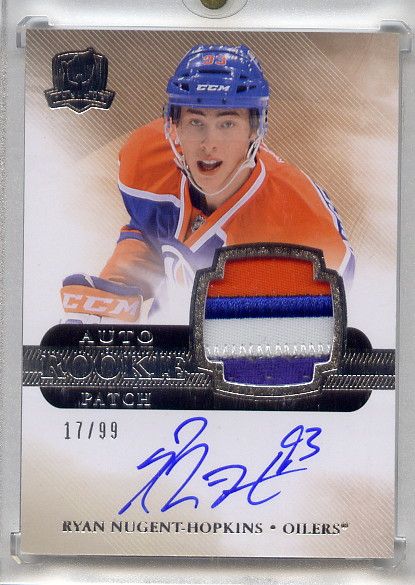 Well for a finish hard to beat the awesome patch oh this Scheifele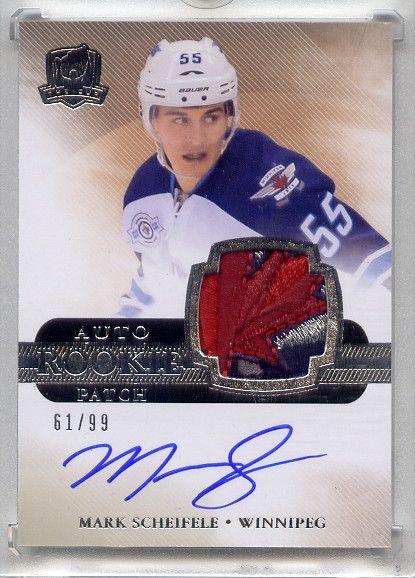 Hoped you enjoyed the view. As always comments are welcomed.Cheers Joel.