Just got these back from Beckett grading, OK grading on some. Still working on completing my 86-87 Fleer set. A mixture of Fleer, Birds, Garnetts and Jordan's and threw a few Kasey Kahnes in for good measure......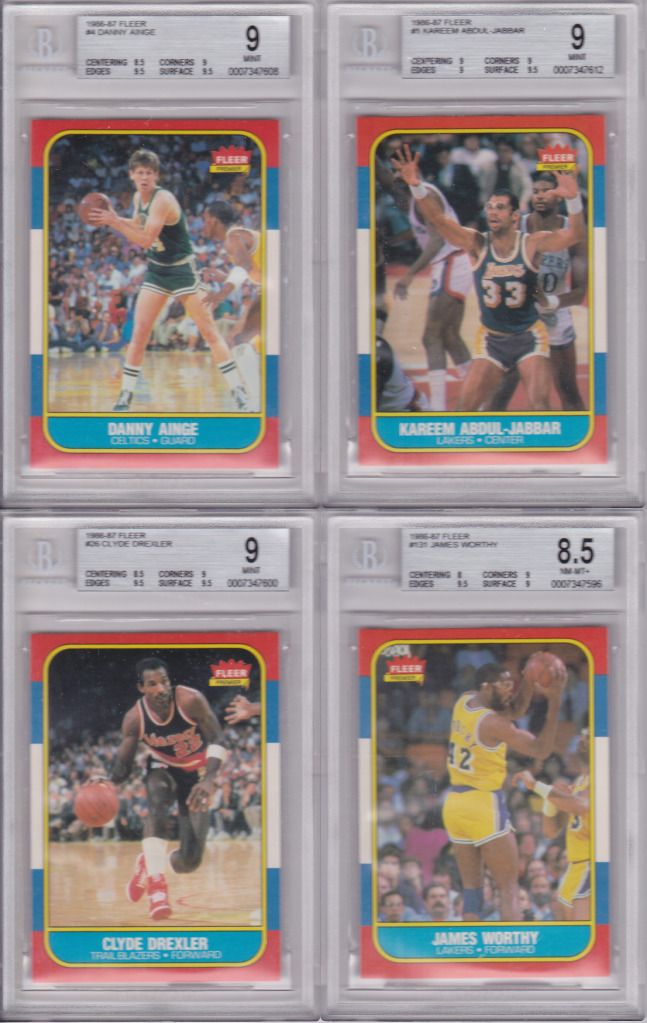 Not bad until I got to these two. Very disappointing to get a 4, and they said the patch was "Questionable Authenticity" how do you fake a card like this? If it is fake then that really bothers me because I got it from a trader on here.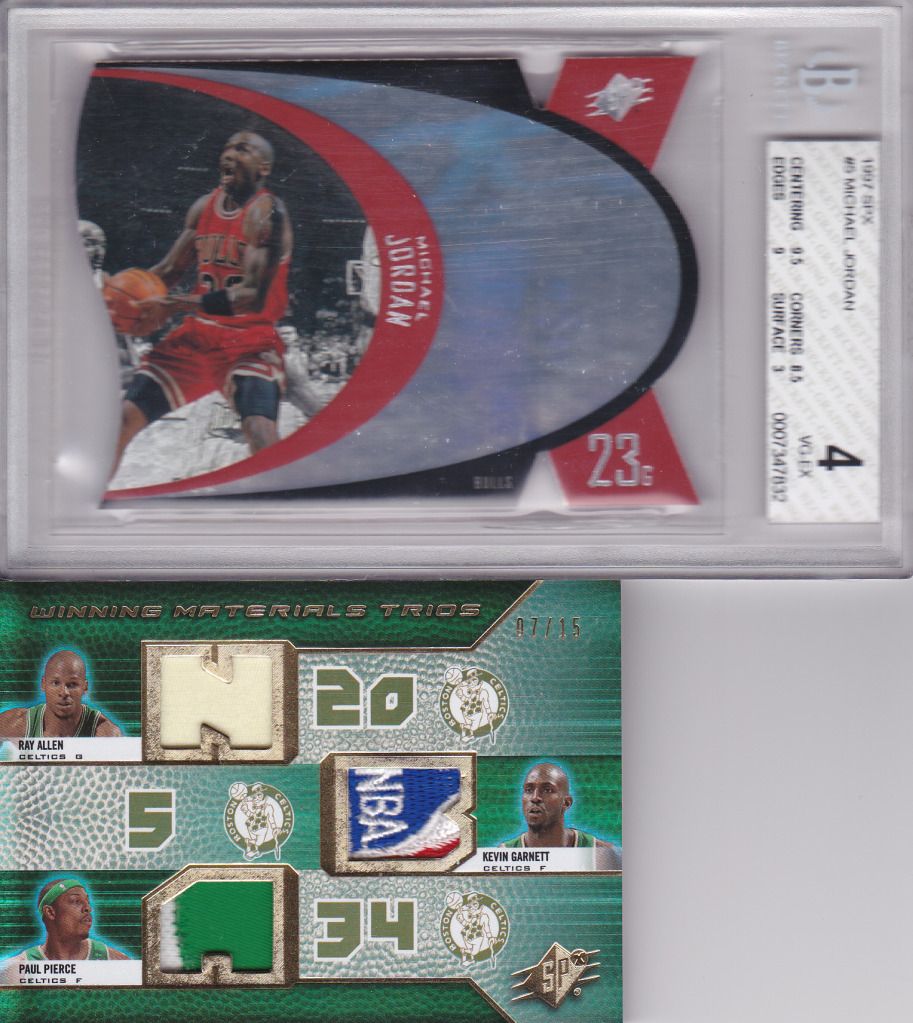 Thanks for looking.......