So I decided to get this out there before I have too many nice Mitches to be able to sit down and do it all at once to begin a thread a la pingbling's beautiful MJ, Kobe and LeBron PCs.
The PC is in its infancy, only been working on it for about a year or so, so the quantity isn't really there, less than 300 total. It has a very refractor-heavy feel to it because I love them haha. This thread will show off any Mitch I pick up that books for $10+ as well as notable/good-looking additions. Off we go!
First, some of my fav base/parallels. Tough to go wrong with that 96-97 year with ex2000 and 2nd-year SPx.
Now some inserts. The small one is an old school Spanish sticker courtesy of a trade w/ folkertino. Technically the finest is a gold parallel, but it books $10+ so it's in a top loader w/ the others haha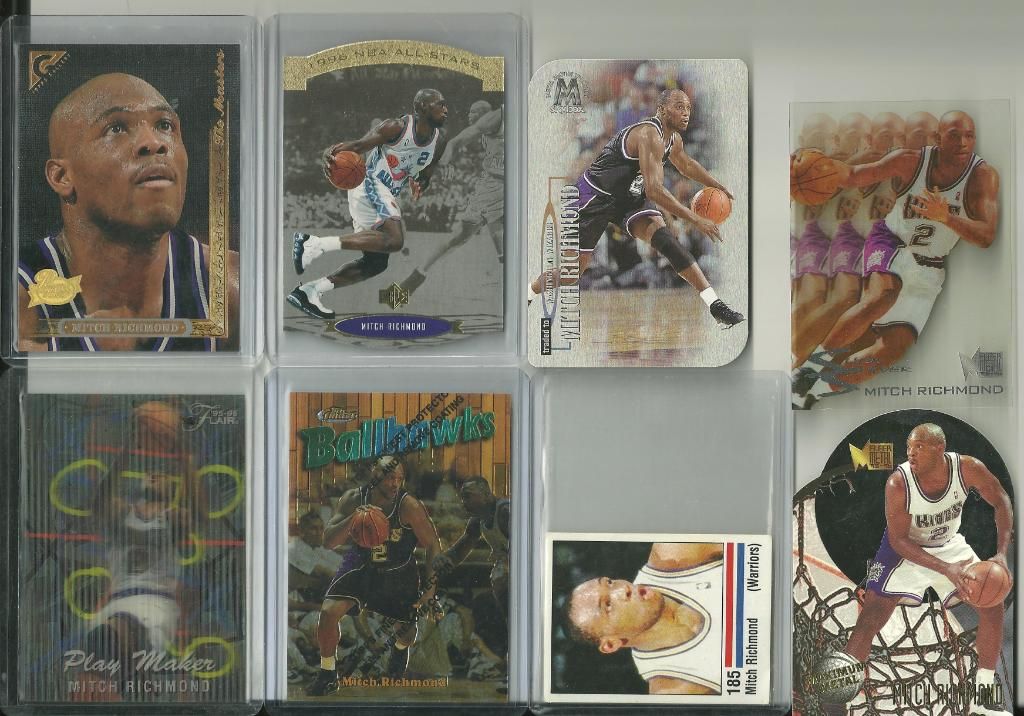 Some numbered inserts. The SC chrome is /100, SC one of a kind /150, fleer prominence /125, and the Ultra is the platinum version /250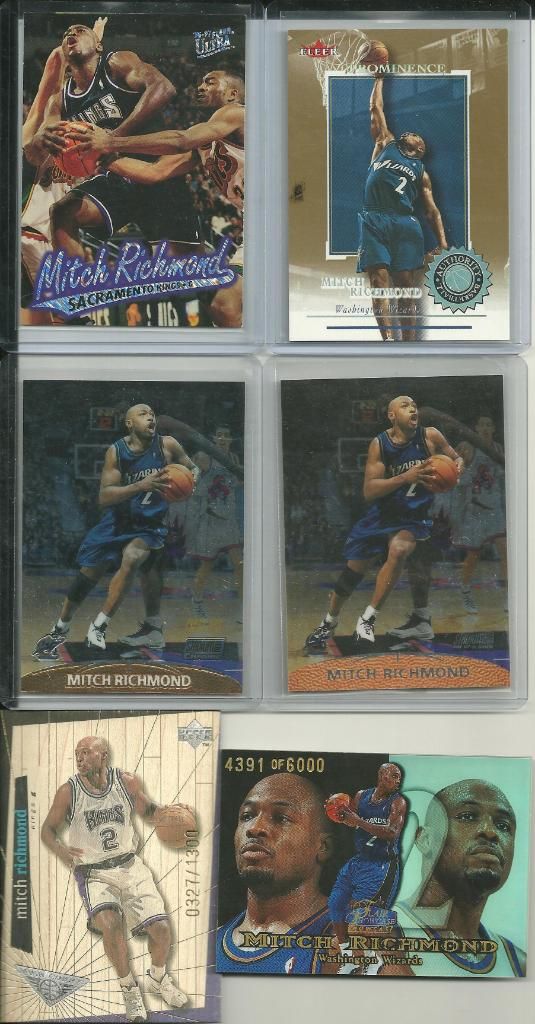 refractors! and the only two true Richmond RCs as well.
More refractors...these are graded!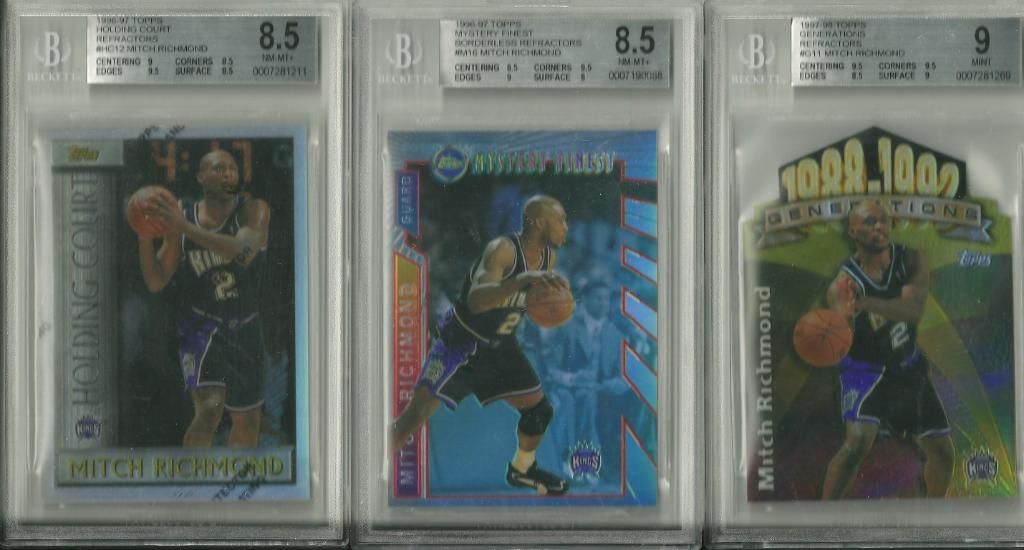 Still more graded refractors!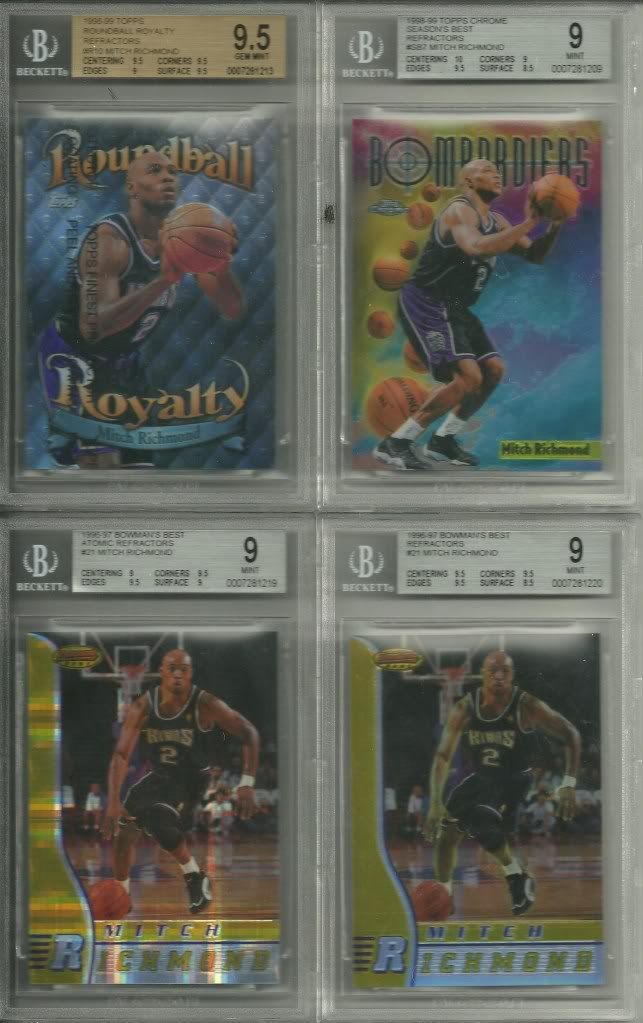 Lastly, my autos/GUs. It occurs to me that I need to find a swatch that isn't white haha.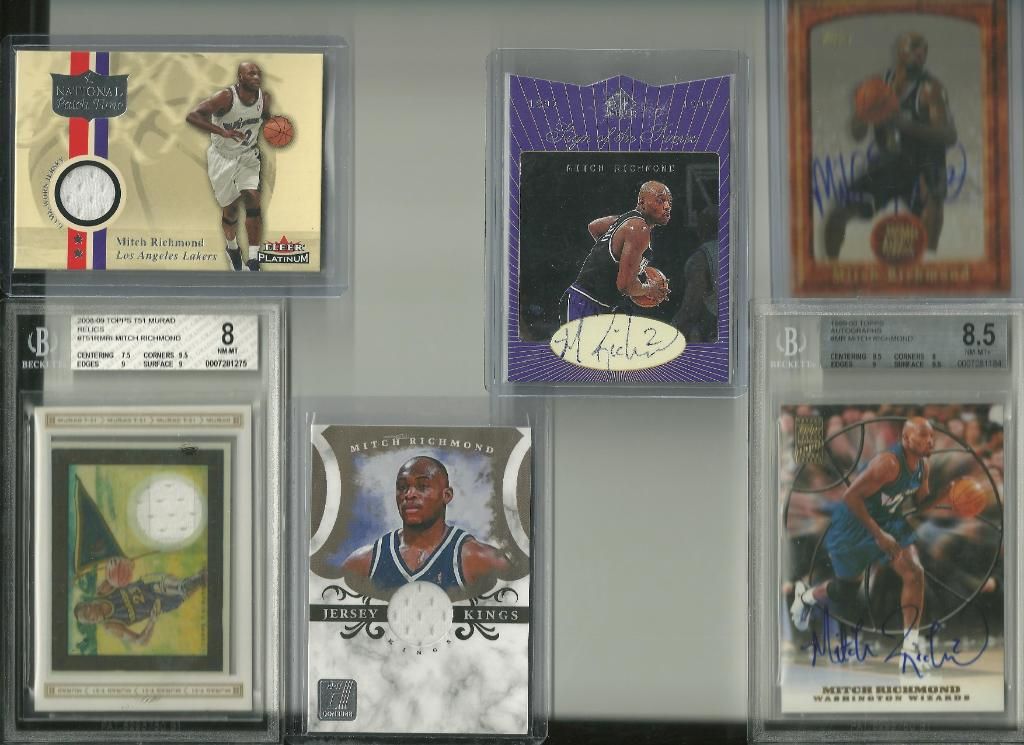 That's all for now, hopefully more coming! Thanks for looking