Over the past week or I have been adding all my Ray Bourque cards to my org. I couldn't find these 5. Once these 5 added I will have all my Bourques in my org.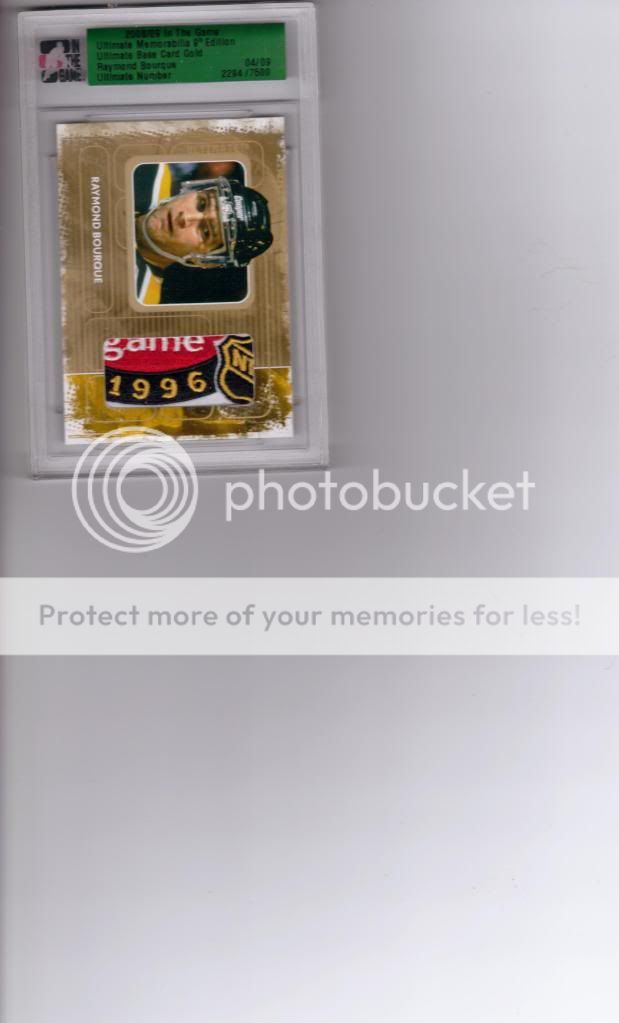 Ray Bourque 2008-2009 ITG Ultimate Memorabilia. 04/09.
Number on the back is VM-2
Number is 2
FX55 set 115 subset TS55 #0493/1000
Number 3
Any help is greatly appreciated. Thank you.