All these are for sale at 50% BV or so. I'm trying to get money for the National. Please let me know if you want any and I'll put them in my Org; I haven't entered them yet because if you guys don't want them then I'm going to sell them online.
Thanks for looking!
The Jordan and Reeves predictors are the Silver version.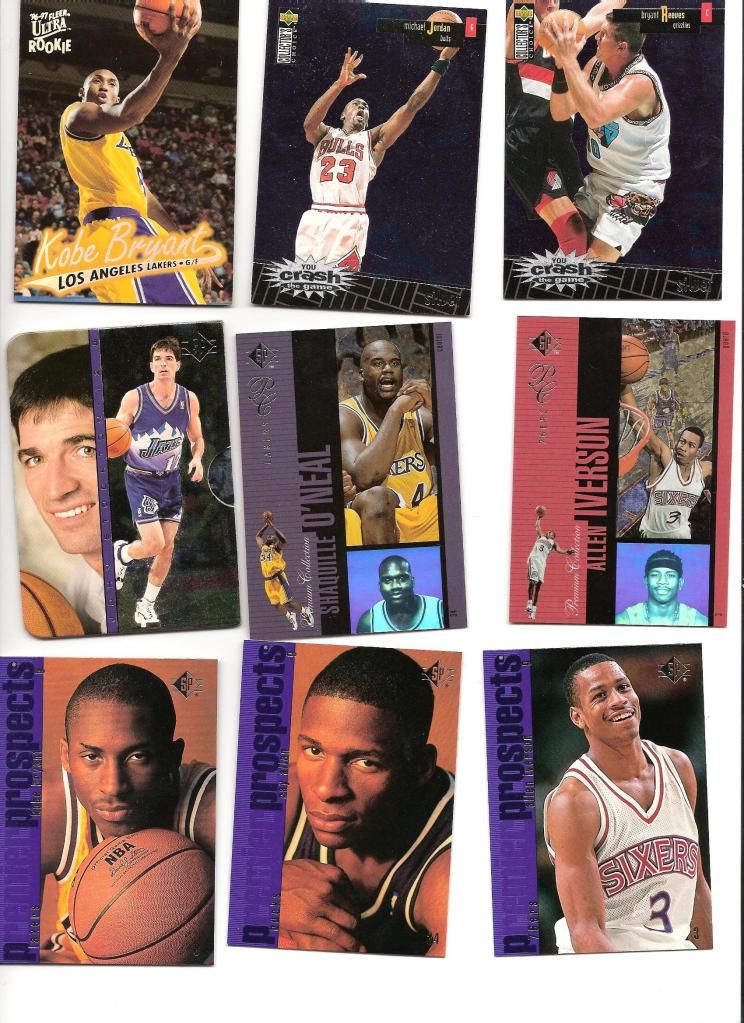 The Topps Stars Shaq is the refractory one with te stars all over it (Atomic refractor?) and the Sharman is a refractor. Thurmond and Alcindor are the Topps Stars reprints.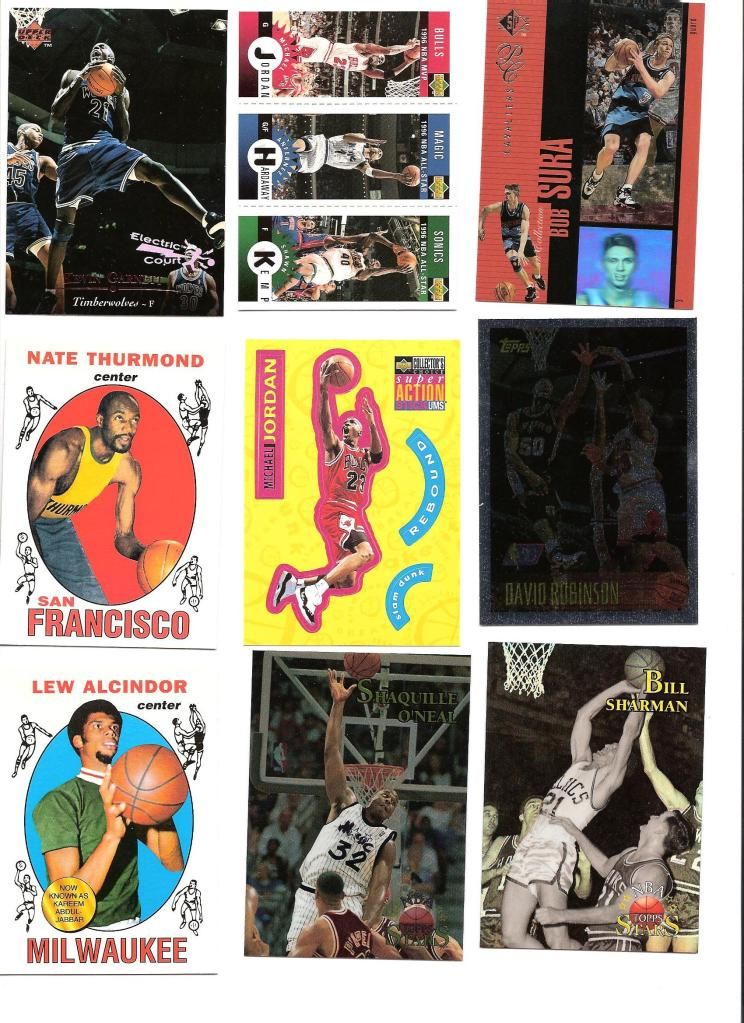 I'm not really a basketball guy, so if you have any questions, please ask. Thanks again!