Hey guys, I'm putting these up on the bay this weekend but thought I'd give members first shot at a trade.
I'm looking for a Michael Jordan auto, and will trade any combination of these (all if necessary) to make it happen.
Two things — I would ask that you ship first (had a bad experience with my last trade, as some of you may know).
Also, I did the best I could to match up my cards with the listings in the orgs (the Cabrera is #d to 35, the Tebow is #d to 199 and the Stafford is #d to 150, but they are slightly different in the orgs — what you see in the scans is what you'll get.)
The Ripken is listed as a short print, by the way.
Other than that, feel free to PM me if you're interested: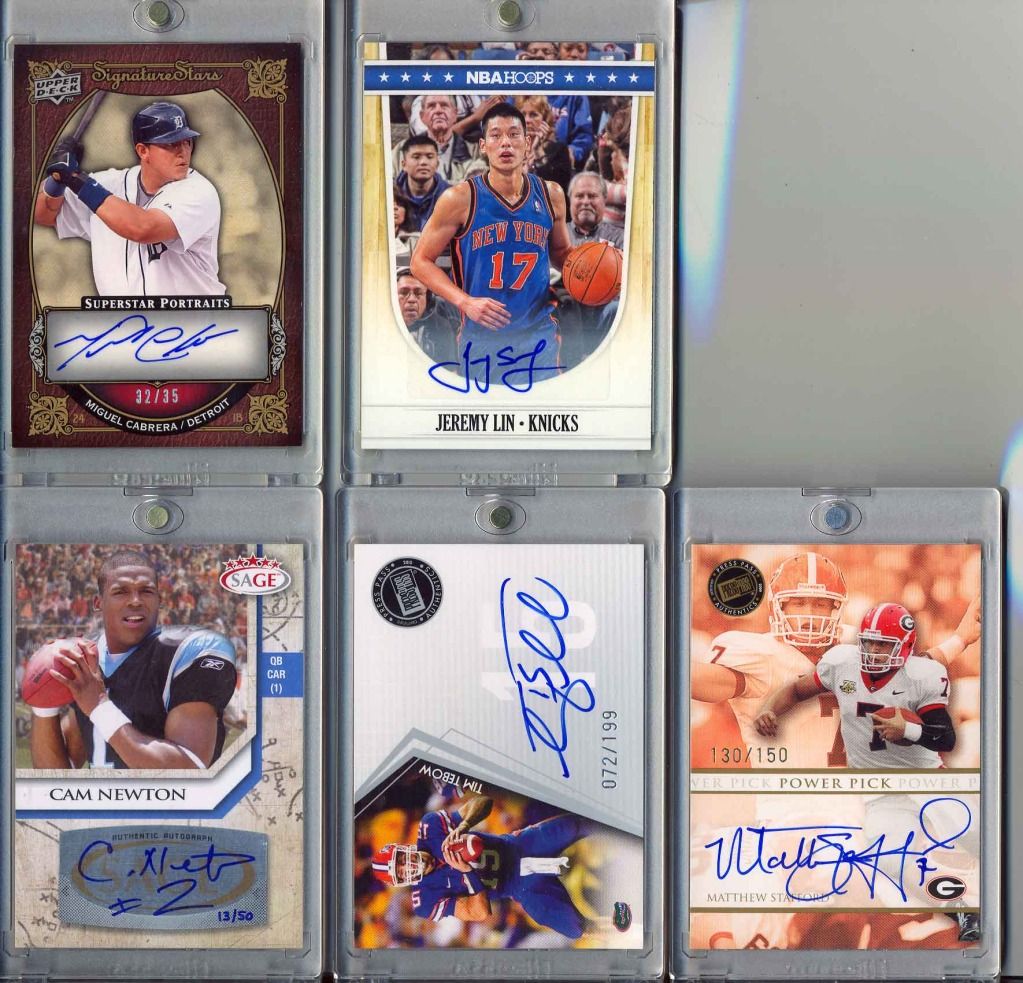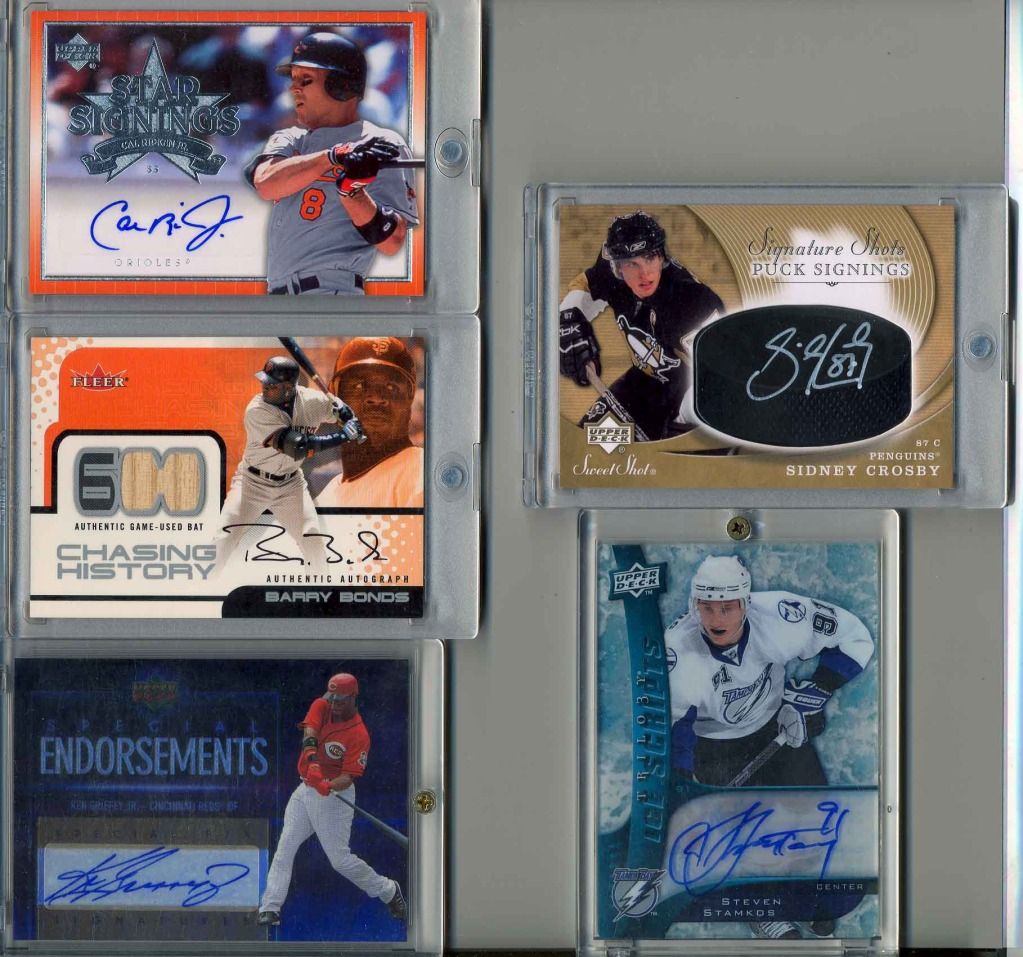 Thanks for looking! RJ