Prices are posted with the cards in my organize. Will definitely listen to trade offers also, just looking for some paypal.
The Gasol has been ripped its #'d 6/25
Durant/McDaniel iS #'d 028/100
Parker is #'d 49/50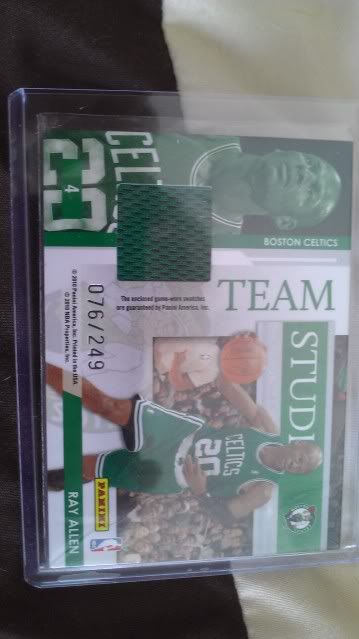 ---
The Allen has Garnett on the other side, both swatches are green.