My FIRST complete rainbow! Got the last redemption in the mail yesterday, and all I need now is a few printers plates and she is all done.
Ruby Auto /50 (exch), Brand Logo 1/6, Laundry Tag /5, Emerald Base /5, Sapphire Base /10, Sapphire Auto /10 (exch), Black Base 1/1, Black Auto 1/1, Base /199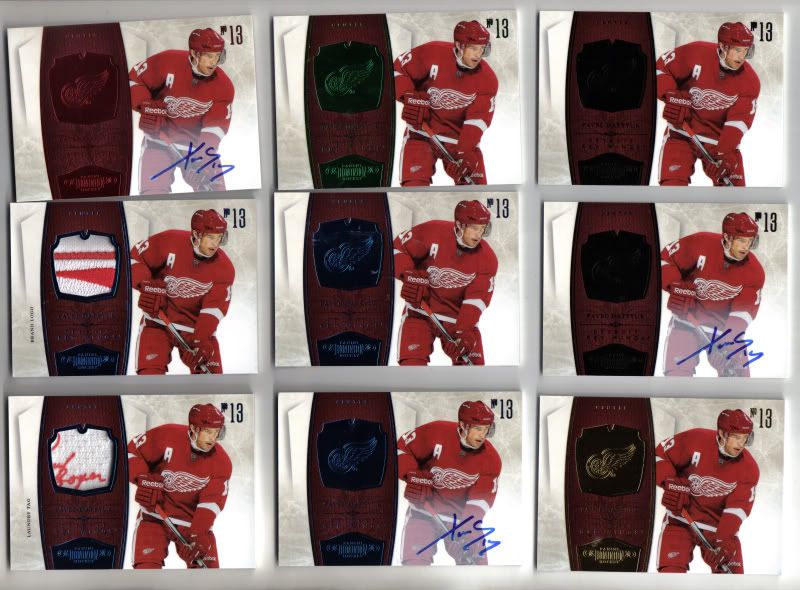 Jersey /99, Laundry Tag Printers Plate 1/1, (3) Patch /25, (3) Jersey Number /25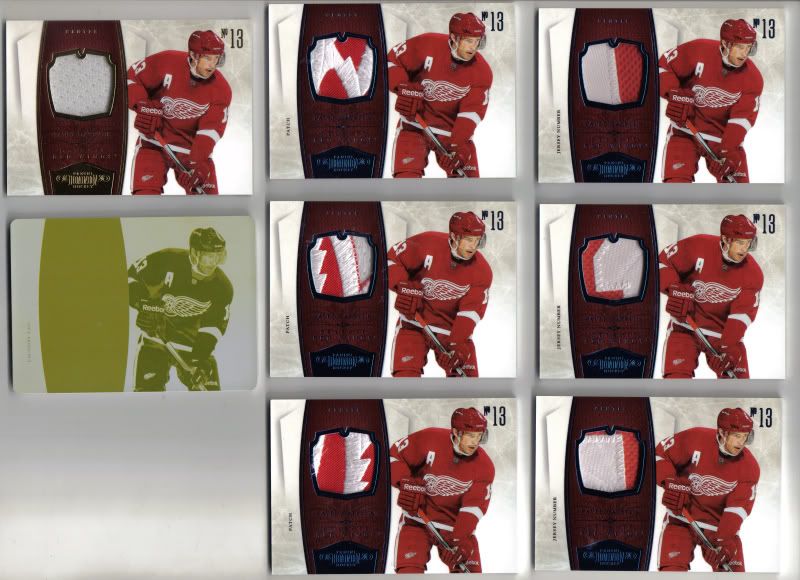 (6) Nameplate /25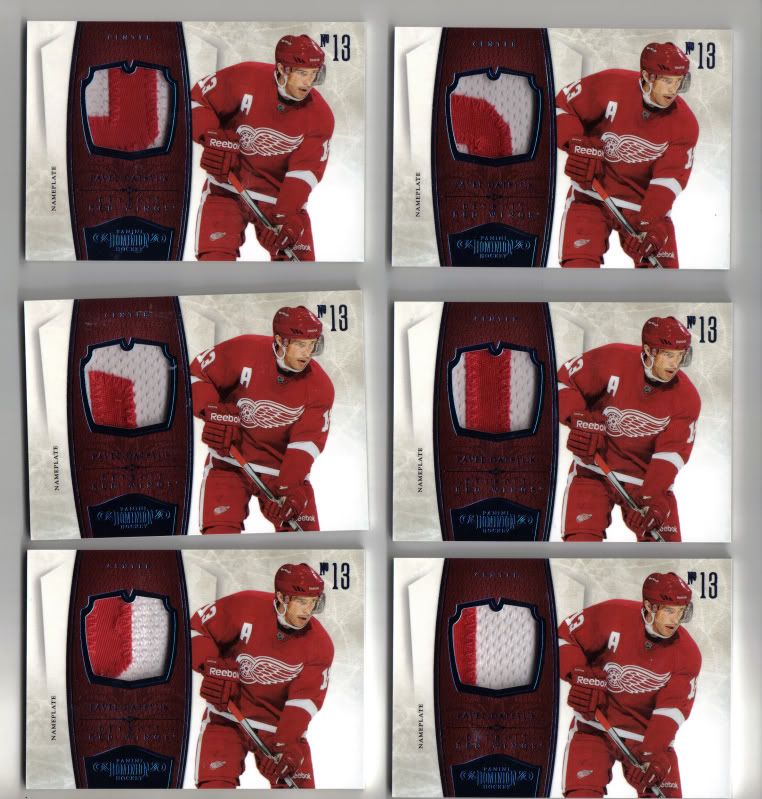 (4) Prime /25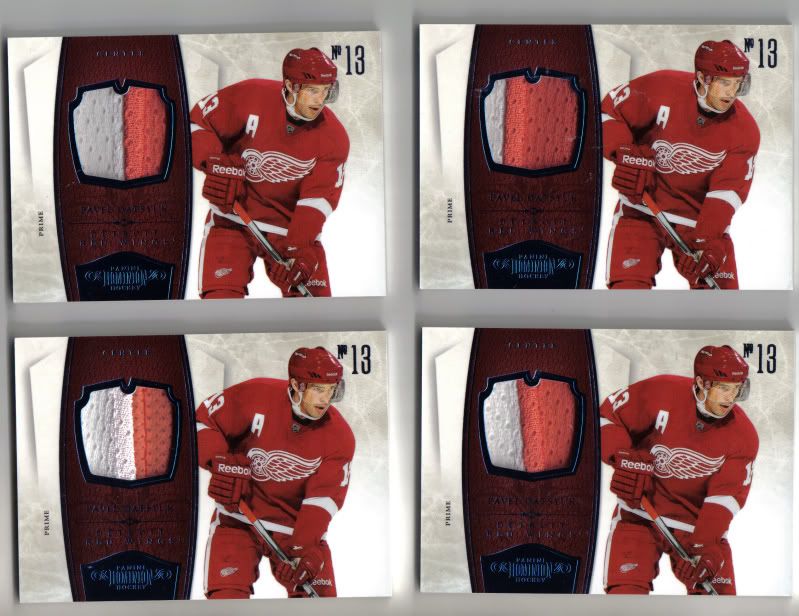 Thank you all for looking, this is by far my most difficult and biggest milestone in collecting thus far by me. I thank you all who traded or sold to me some of these. WOOOOOOOOOOOOOOOOOOOOOOOOOOOO!