I have not bought any Potvin cards in years, IMO they started to sell for more than I thought they were worth. Over the last few weeks I have been soul searching on what to collect as I have not been very excited about cards. I decided to start getting some Potvins and I picked a good time as a big collector started dumping his collection. I managed to pick up one of his best and certainly toughest cards in the UD Mask Signature Patch. I had one of these and when I liquidated my Potvin collection I sold it and have regretted it ever since. Well here it is back in my collection again
BOOM....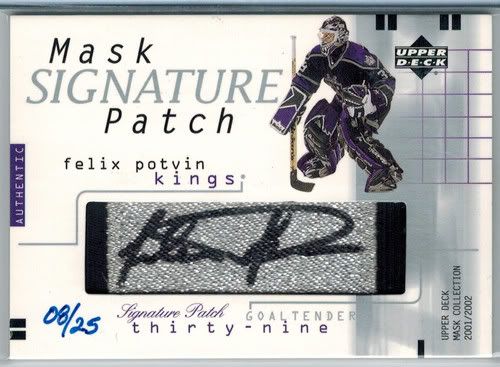 Also decided to pick up a few high graded rookies (for fun)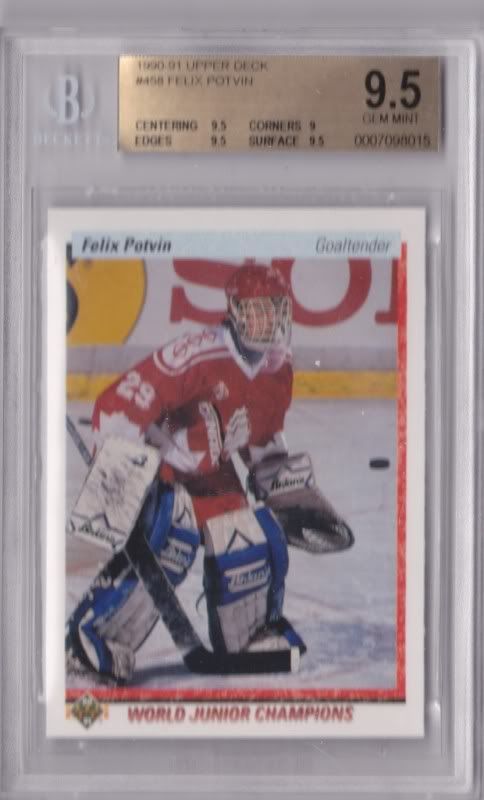 More coming over the next few days/weeks.
Thanks for looking, comments are always welcome