96-97 Slam Cam Z-Force MJ 1:240 $225 OBO
Bill Russell Ultimate All Time Draft Silver 2/5 Auto: $265 OBO
SP Authentic Dual Pierce/Walker: $40 OBO.
Carter RC and insert lot $50 OBO.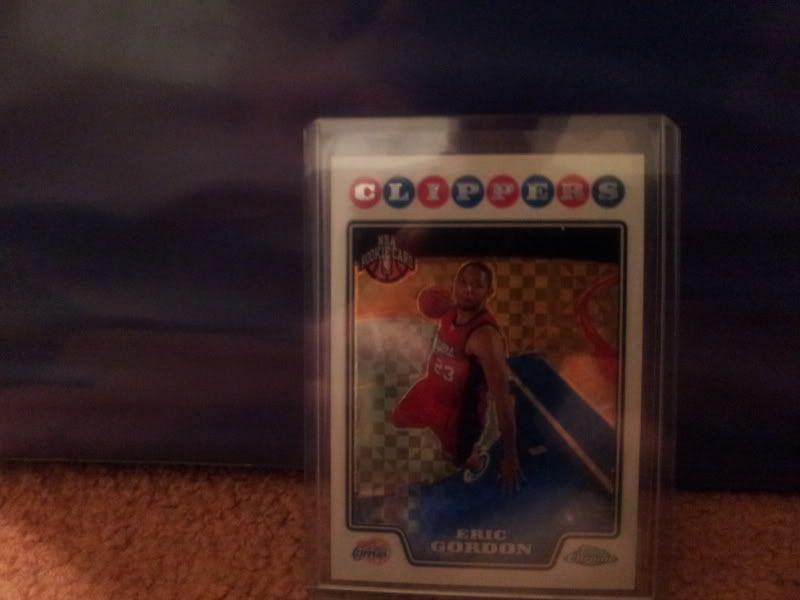 Eric Gordon Xfractor rookie: $30 OBO
And I've received a lot of interest in this, will most likely hold on to it, but just fielding offers.
And I have a TON of base/inserts I can get rid of. I have them organized by star players and teams(with mostly semi-stars/non stars). So if interested, just shoot me a pm and I can get scans but you must buy entire player/team, I will not split up.
All cards FS and are OBO. I may accept trades for Lebron only but will be very picky as I'm still waiting to find an Ultimate Lebron RC auto, SPX Lebron RC, or topps finest refractor RC so if you have any of those, please post them, even if you don't want to trade. I have enough paypal available for an outright purchase.
More feedback can be located at SCF, Blowout, and over 100+ on ebay under the same handle. Thanks for looking.