This is my first thread so hopefully I do it right. I'm getting a divorce which I'm not sure if it's a good or bad thing but what I do know is I can buy cards whenever I want so here's a few of my recent pulls.
Wow i just previewed the pictures and they're huge so
I'll just make a group photo and show the good ones. Mods if I did anything wrong please let me know. I also got a Jernigan and Leshoure Blue freshman fabric signatures.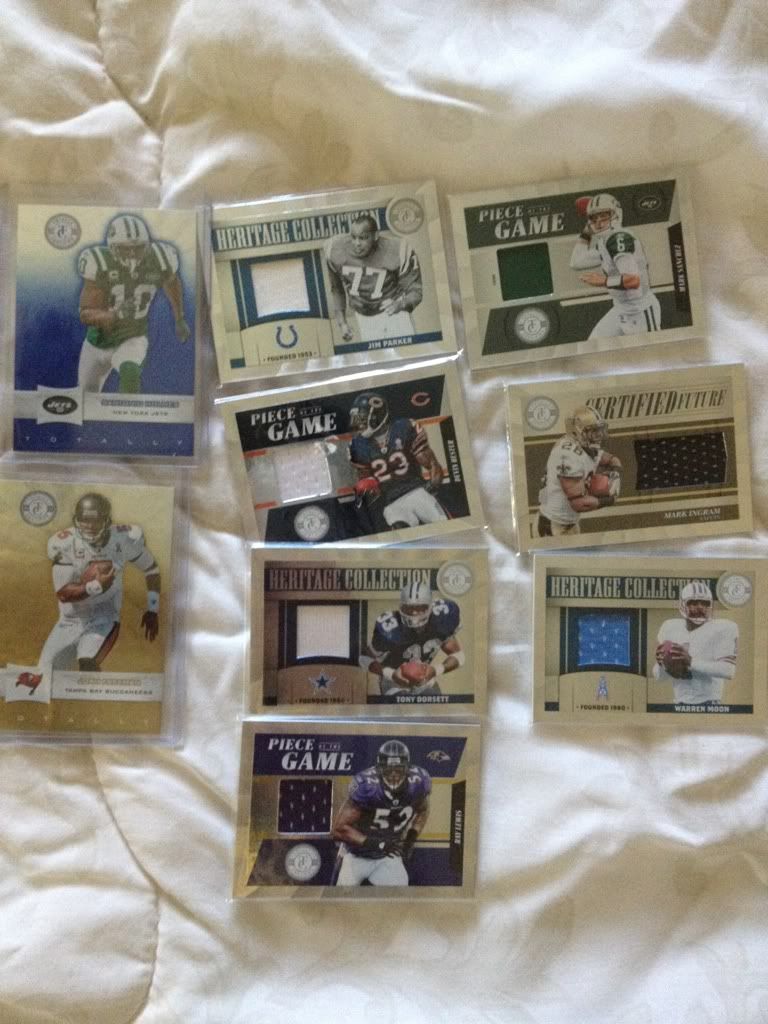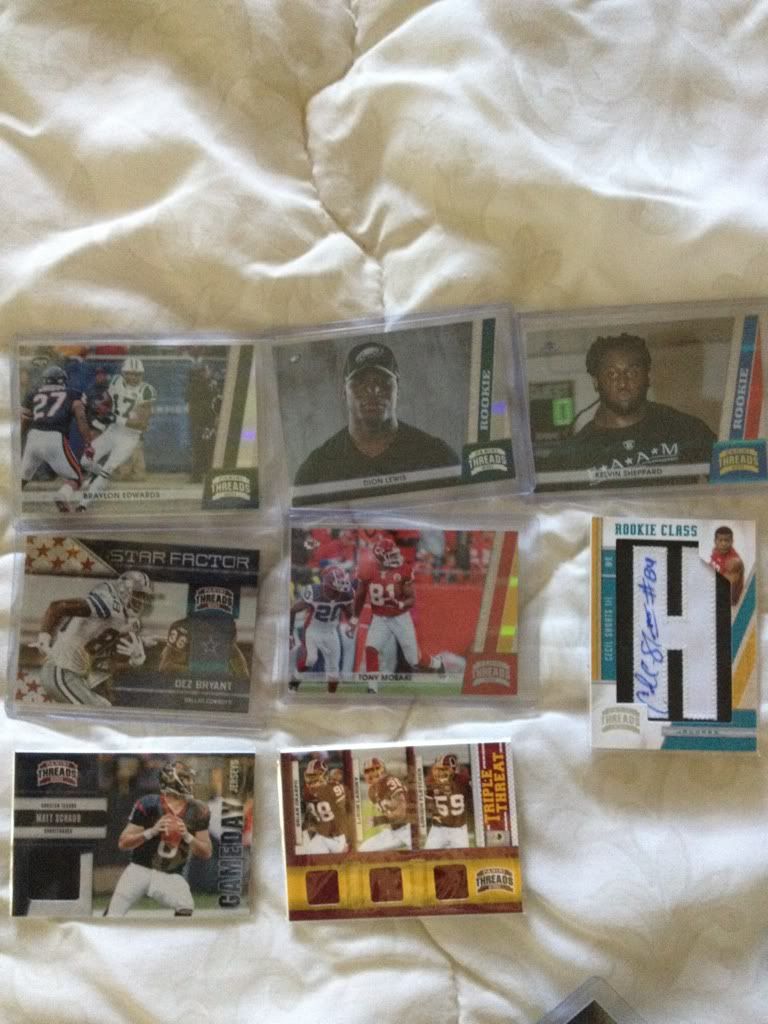 03/50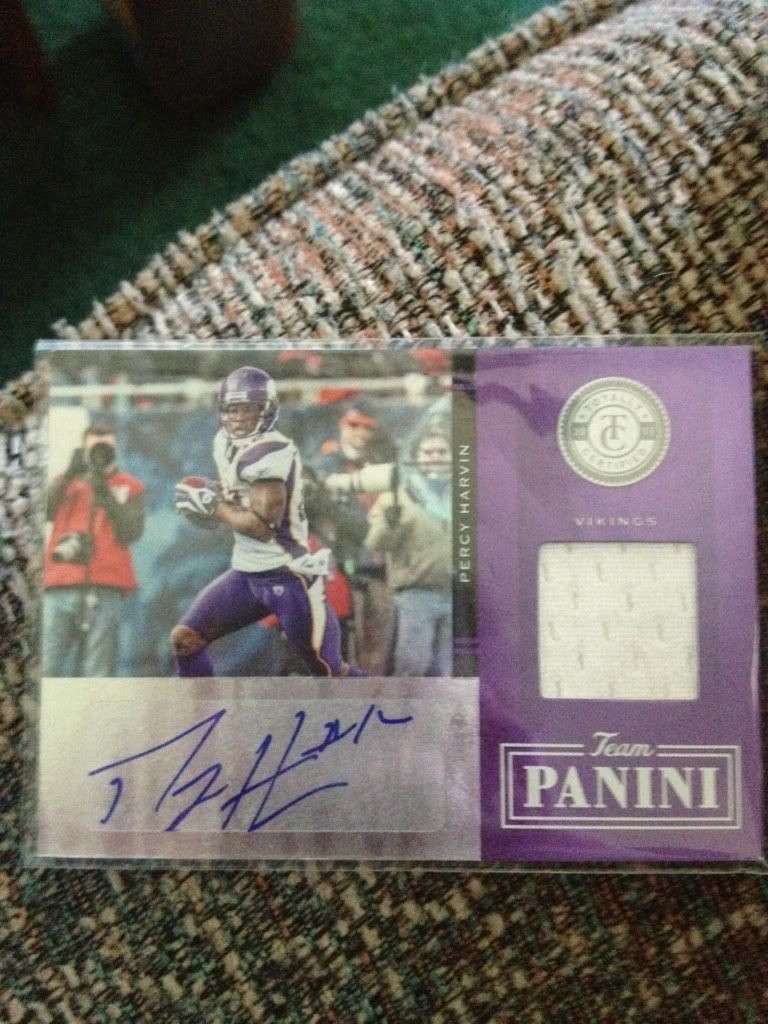 23/30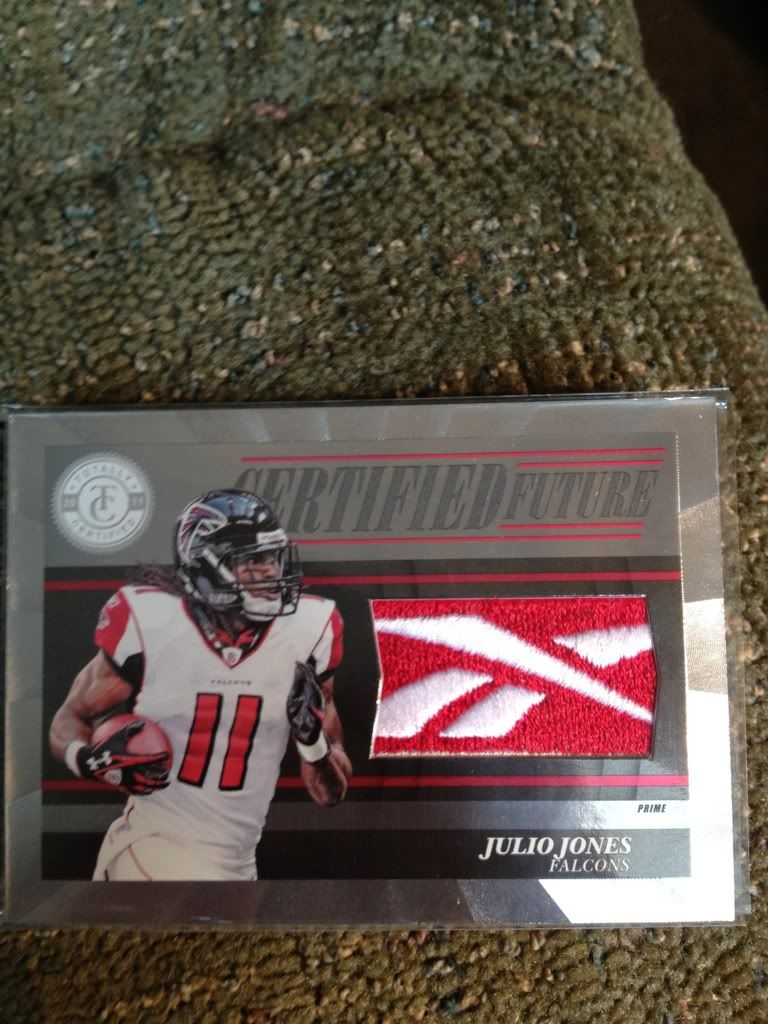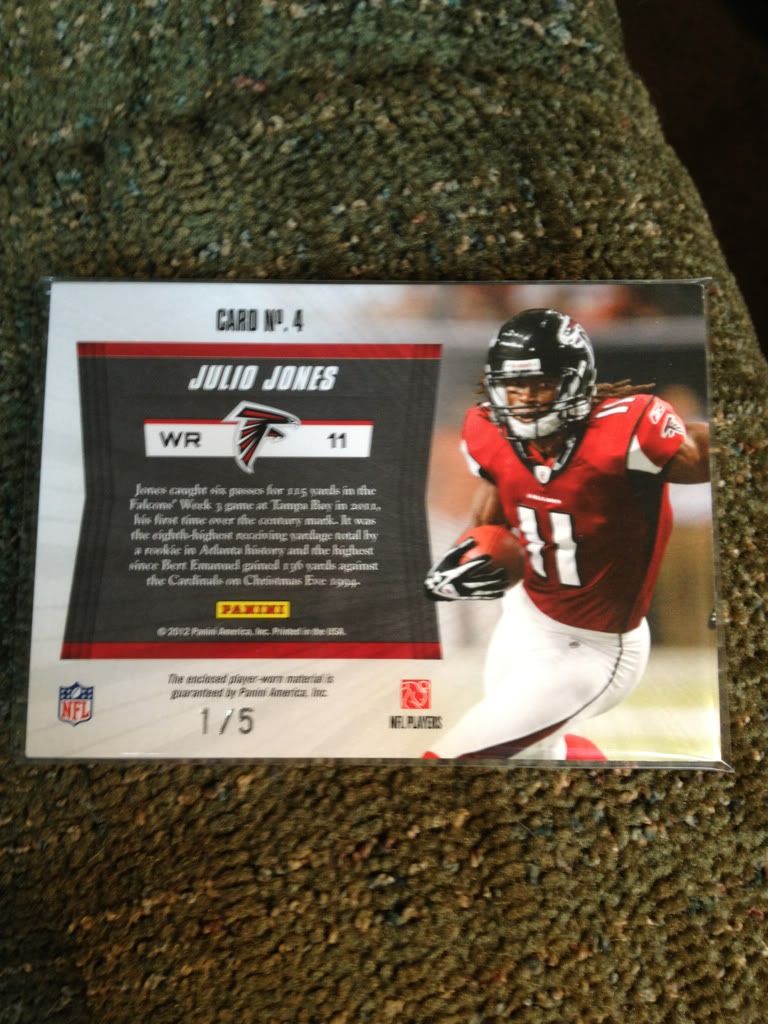 1/5
and last but, not least the best I ever pulled.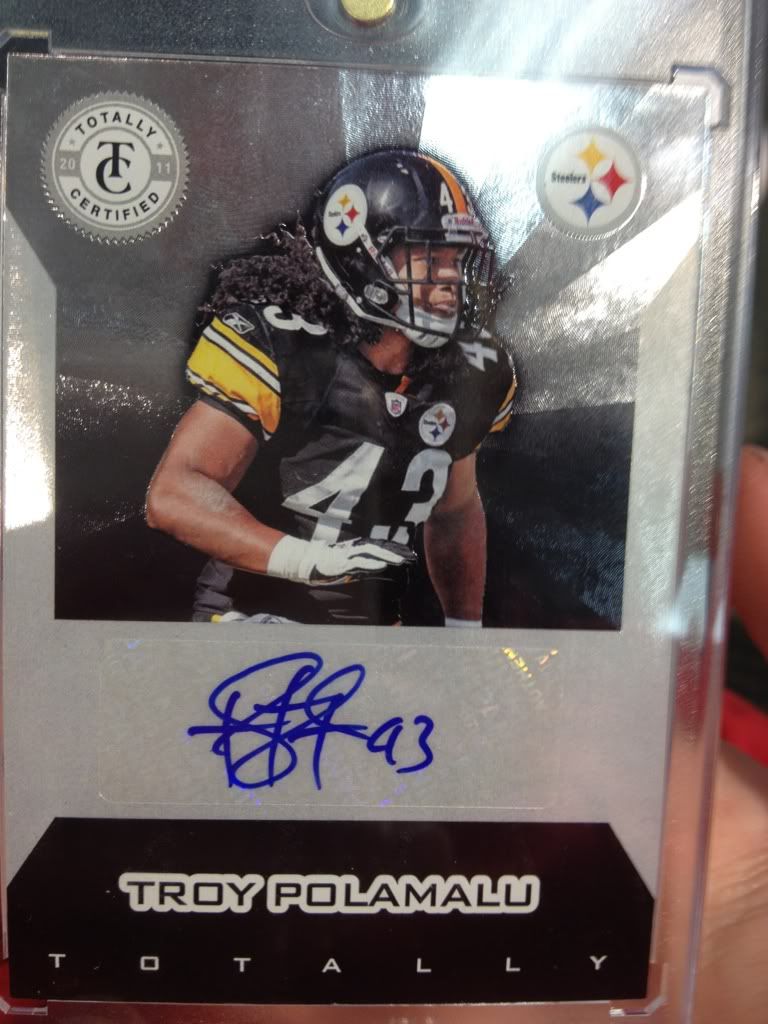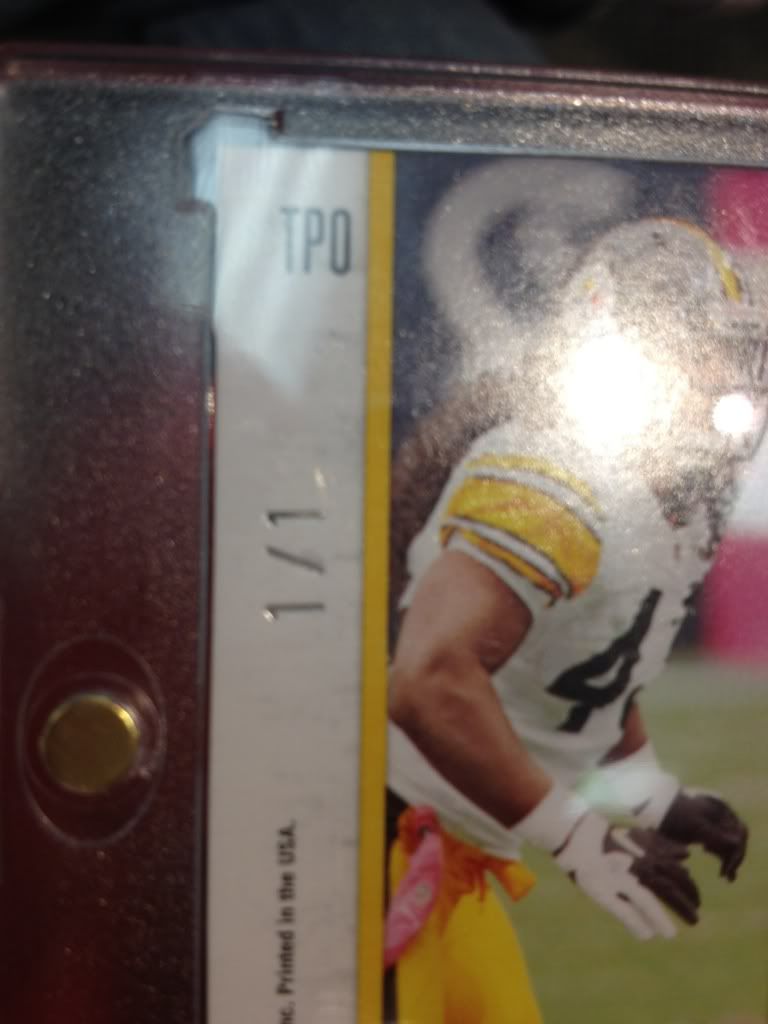 1/1!
I'm even a huge Steelers fan but, I know this card will find a better home.